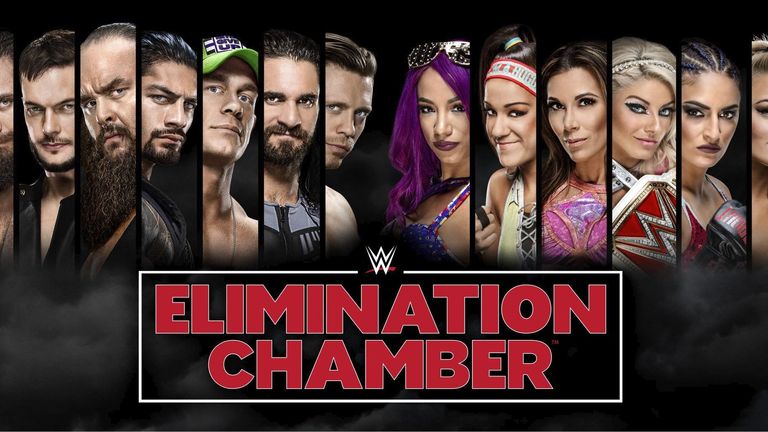 History will be made on Sunday February 25 with the first women's Elimination Chamber match - and you can see it live on Sky Sports Box Office.
Alexa Bliss puts the Raw women's championship on the line inside the steel structure, defending it against Bayley, Sasha Banks, Mickie James, Sonia Deville and Mandy Rose.
Two superstars start the match in the ring, with the remaining four enclosed in individual pods around the squared circle.
At specified intervals, a pod is opened at random allowing another superstar to enter the fray. Eliminations can happen at any time via pinfall or submission and once all four pods have been opened, the last woman standing is declared the winner and will go to defend the title against Asuka at WrestleMania.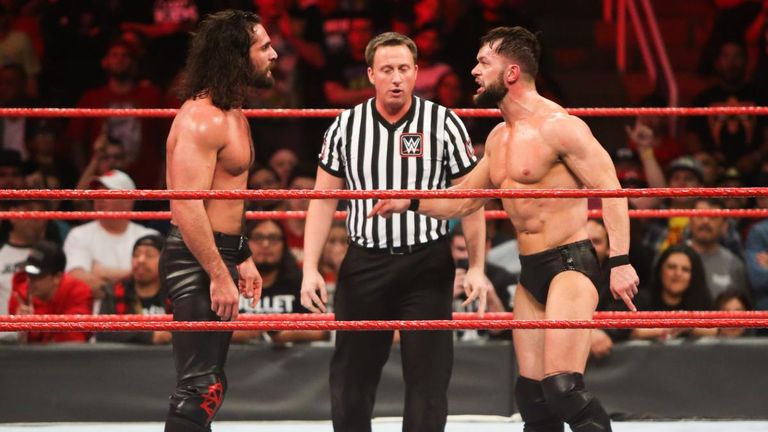 There's an added twist to the men's Elimination Chamber match, with the news that seven superstars will step inside the chilling construction for the first time.
John Cena, Braun Strowman, The Miz, Elias, Finn Balor, Roman Reigns and Seth Rollins will all fight for the right to challenge Brock Lesnar for the WWE Universal championship on the Grandest Stage of Them All.
After losing to John Cena on Raw, The Miz will kick off proceedings in the contest, and while the odds are firmly stacked against the Intercontinental Champion, Elias' surprise victory over Cena and Strowman earned him the right to be the final wrestler entering the match.
Nia Jax could enter the Raw women's title match at WrestleMania if she overcomes women's Royal Rumble winner Asuka. The Empress of Tomorrow has yet to lose a competitive match in the WWE, but in recent weeks Jax has shown she poses a very real threat to that perfect record.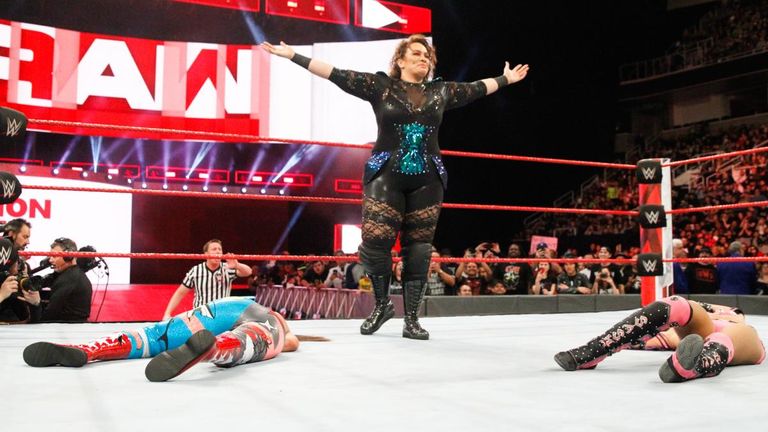 Ronda Rousey will be in Las Vegas to complete her journey to WWE. The former UFC bantamweight champion will sign a contract to join the Raw brand, but whether her involvement in the evening's proceedings ends there is anyone's guess.
You can book WWE Elimination Chamber 2018 NOW by visiting this link: https://www.sky.com/boxoffice/elimination-chamber.
Viewers can also book using their Sky TV remote by pressing the 'Box office' button and following on-screen instructions or by calling 03442 410 888 (Republic of Ireland - 0818 220 225). Only bookings via Sky TV remote are recordable using Sky+.
Elimination Chamber will be repeated on Sky Sports Box Office (channel 491) BUT NOT Sky Sports HD Box Office (492) between 10am on Monday, February 26, and 2am on Thursday, March 1.
The event is priced at £14.95 for UK customers, €21.95 for viewers in the Republic of Ireland.