Tommy Fleetwood says Europe 'played with heart' at Ryder Cup
By Matthew Treadwell
Last Updated: 03/10/18 7:22pm
Tommy Fleetwood has admitted he does not know why USA seemed to lack cohesion and unity during the Ryder Cup but felt Europe "played with our hearts a little bit more".
Europe won 17.5 - 10.5 at Le Golf National over the weekend, with reports subsequently emerging of discord within the American team.
Brooks Koepka was subsequently forced to deny suggestions there had been a disagreement with Ryder Cup team-mate Dustin Johnson.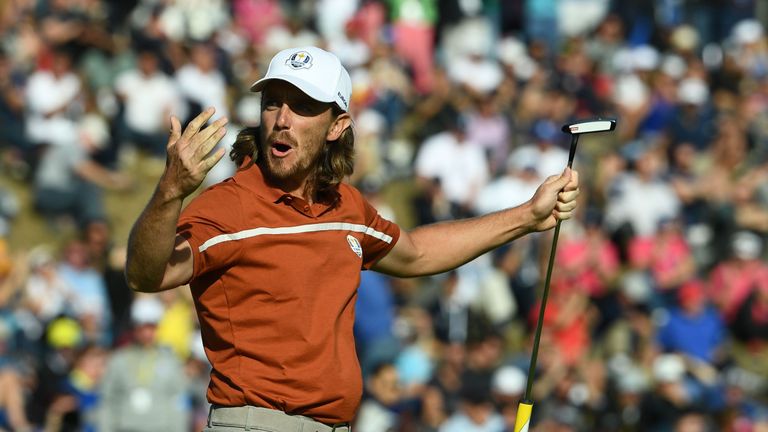 Fleetwood has suggested Europe may have wanted the victory a little more than their opponents, with Thomas Bjorn's side showing a palpable sense of unity throughout the three-day tournament.
"It's really difficult. We have no idea what goes on and what's real in that dressing room," said Fleetwood, who won all four of the Foursomes and Fourballs matches he was involved in alongside Francesco Molinari.
"I think, at the end of the day, we as a team played so much better.
"It's hard to know what goes on in their team room but they seem to be getting something wrong quite often.
"Who knows why that is. It's difficult to say we wanted it more but you get a sense we maybe played with our hearts a little bit more.
"Whether that's true or not, who knows."