Ryder Cup: Reaction from Team Europe as captain Thomas Bjorn is praised
Rory McIlroy and Justin Rose lead tributes as others savour victory
Last Updated: 01/10/18 12:12pm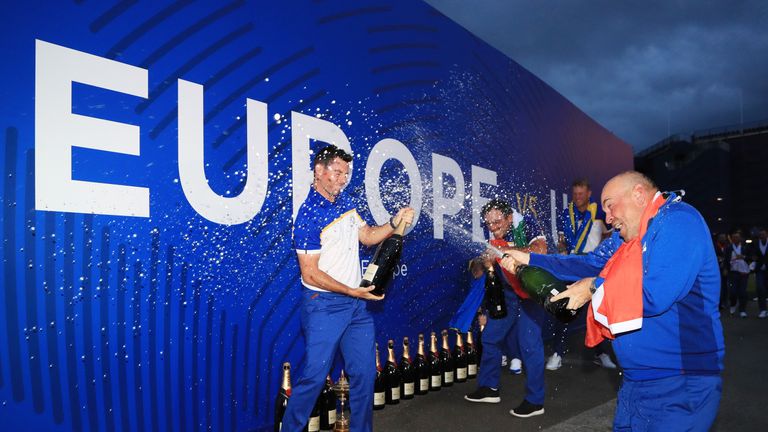 A look back at some of the best quotes from the victorious European team following their Ryder Cup success on Sunday, with a number of them paying tribute to the work of captain Thomas Bjorn.
Rory McIlroy: "Thomas has been incredible. Just over the past two years, he's been great. He's been in constant contact with all the guys that were either going to be on the team or on the periphery, and he's built up a real rapport within the squad. Not just with the players and himself but within the players, as well. We've had this WhatsApp group going for a few weeks now, and it's been a bit of a love-in for the last week, I'll tell you that.
"It's been fantastic to be a part of and one of the great things about Ryder Cups is you forge friendships that last a lifetime. I think a few of those friendships have been forged this week."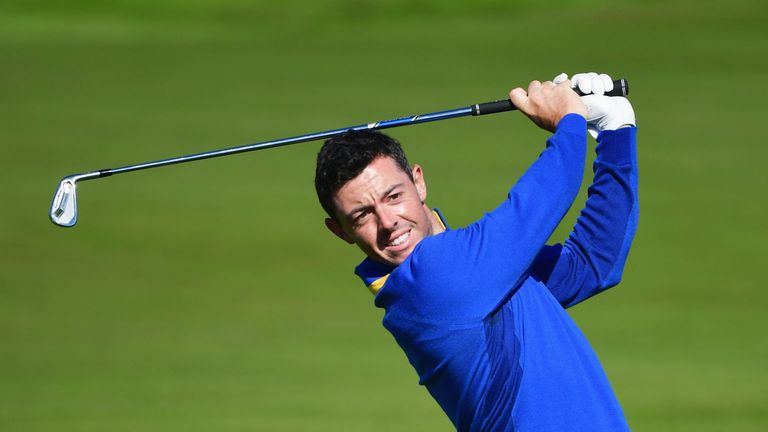 Justin Rose: "Thomas didn't fill our week with pointless team meetings. He trusted us to be 12 players that would come together, and today trusted us to be 12 individuals working towards the same common goal. And that was his strength this week.
"And I think that we didn't drop our guard all week long. We stayed on point as a group, and everybody, the discipline that we showed got us to this point where we can now let our hair down and now really drop our guard hard."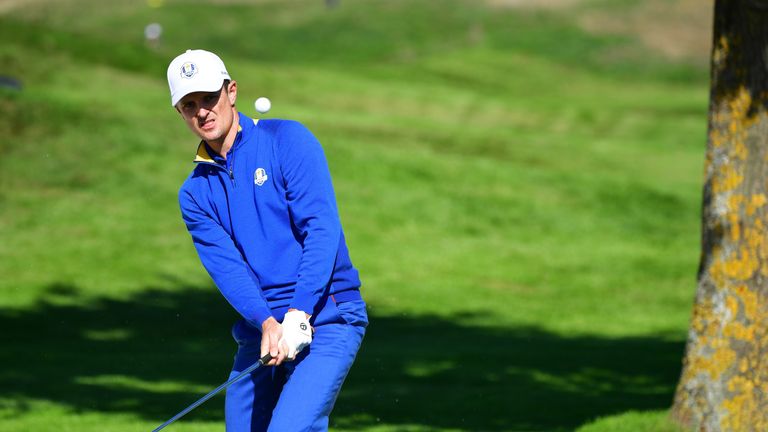 Ian Poulter: "Thomas has pulled his team together and I'm not including us 12 as a team, but the entire team behind the scenes to make all this work, and that's what's been very, very impressive."
Henrik Stenson: "I was never worried. I knew Thomas was going to do a good job. He's been doing that for a long, long time. When you are a little bit older and you get a little bit more of an insight into what's going on, you realise how many endless hours he and Grace and the whole Ryder Cup Team Europe has put into this and everyone that's helped out.
"Anything from nutrition to whatever it might be this week, it's been great, and a lot of good tactical decisions, as well. I'm sure there were a few people looking at certain pairings and wondering why is he playing not there and this and that, but it's all about getting the pairings that you think are going to produce the most point out there and they certainly did that this week."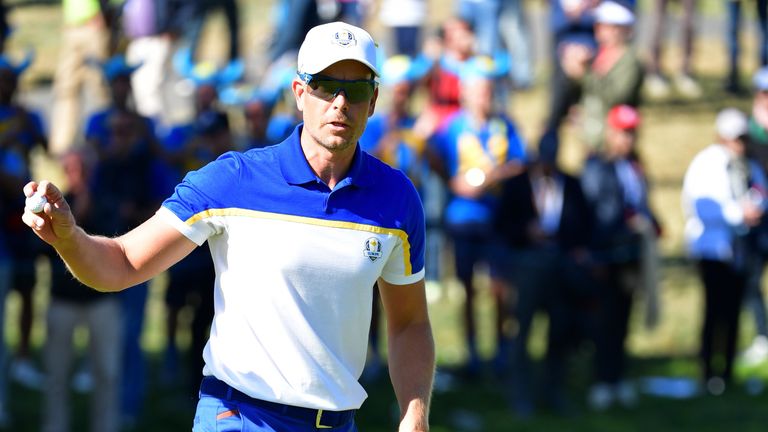 Tyrrell Hatton: "It's very special. It has been an honour to be part of this fantastic European team. Not many guys get to be part of a winning Ryder Cup team. It was my first Ryder Cup and it's been a dream come true. I've absolutely loved the week and, of course, I'll be trying my best to make the team in two years' time."
Thorbjorn Olesen: "Sunday was for myself, and also for the team obviously, but especially for myself to go out and prove I could win a point for Europe was pretty special."
Sergio Garcia: "I don't usually cry but I couldn't help it. What a week. It's been a rough year but we fought hard. Obviously I'm so thankful for Thomas for picking me and believing in me and I'm so happy to get the cup back here in Paris and in Europe."
Francesco Molinari: "I've been part of another two winning teams where I didn't bring full points, and I'm glad after I've been carried on the shoulders by some of these guys to give something back. But it's about every one of these guys, the vice-captains, it's just the best team I've ever been part of by miles."
Alex Noren: "It's nothing like any other tournament. I almost cried after my win on the first day, and you want to perform for your team-mates, everybody around you, and then just to get that first point on Friday was, you know, so pleasing and it was more pleasing than happiness."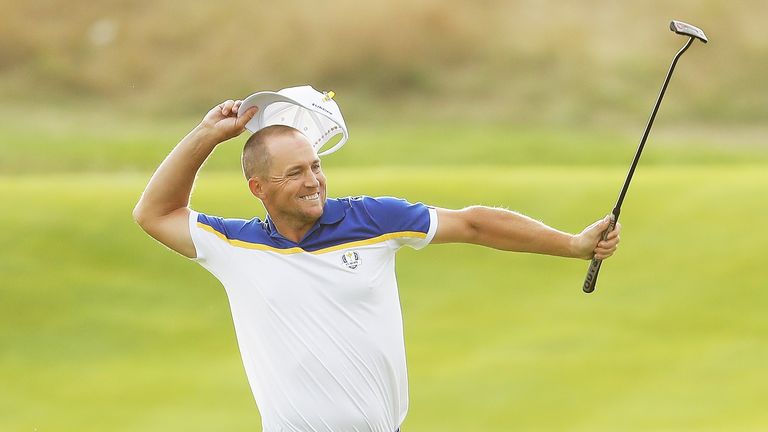 Jon Rahm: "The pride I feel right now, it's indescribable. That was for Seve. That was for him, not for me. That was for him."
Tommy Fleetwood: "It's all well and good being in it but the goal is to be on a winning Ryder Cup team. I've spent time in a bubble this week with Ryder Cup legends and guys that are playing in it for the first time, and you know, it couldn't have gotten any better. This is it. This is as good as it gets right now."
Paul Casey: "I've had an absolute blast this week. To be back on The Ryder Cup, first full point since 12 years, it would have been K Club, which I just reminded Jim Furyk. That was the last singles win I had against him."