Rugby Union Expert & Columnist
Stuart Barnes' talking points: England's lack of leadership, Danny Cipriani and Eddie Jones
Last Updated: 18/06/18 10:29pm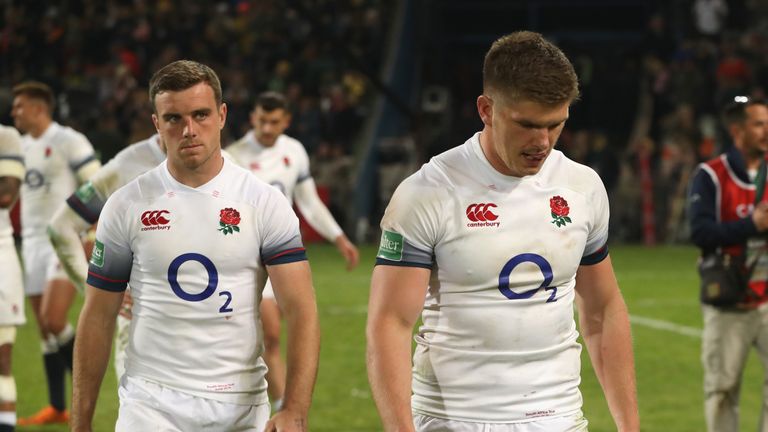 England's leadership deficit and the compelling case of Danny Cipriani feature in this week's talking points.
1. From bad to worse for England. Deja vu as the visitors started superbly with Jonny May instrumental in creating one try and scoring the other. This time they only scored the two tries in the first 20 minutes. If the attack was not quite so good, the rest of the game was much worse.
All week the buzzword in the England camp was 'leadership'. It was far from easy to pick out this elusive quality on the field as England compounded their problems with penalty after penalty and unforced error after unforced error.
One couldn't help but feel sorry for the England fans who paid their way to South Africa for a series that has been settled one week early.
2. If we are raising the subject of leadership, it is hard to get away from the absence of any sort of guidance from Owen Farrell. A man who leads, it is true, more by example than words, his impact as an individual has been limited.
Eddie Jones said captaincy was something that takes time during a midweek press conference in Durban. On that he has been proved right.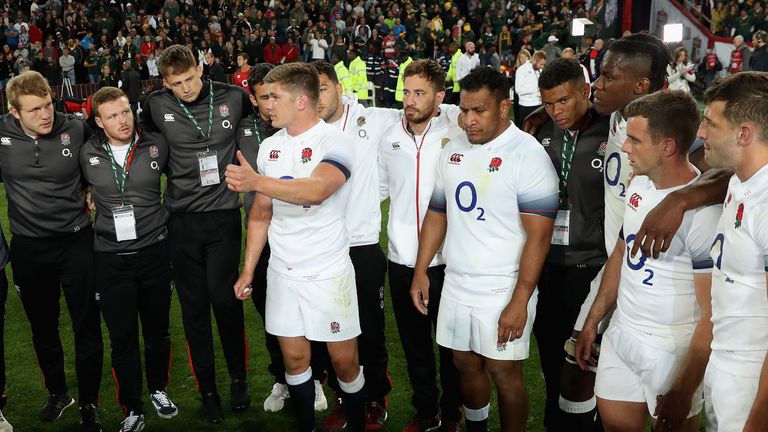 Some of England's decision making was desperately poor, in comparison with a South African side for whom Duane Vermeulen is a mighty lieutenant for Siya Kolisi to call on.
3. Good news for England? Mike Brown has responded to the pressure splendidly. He wasn't immaculate but his tenacity was unquestionable. On the other flank, May was excellent. He scores scintillating tries few others could even contemplate and is now starting to set them up for others.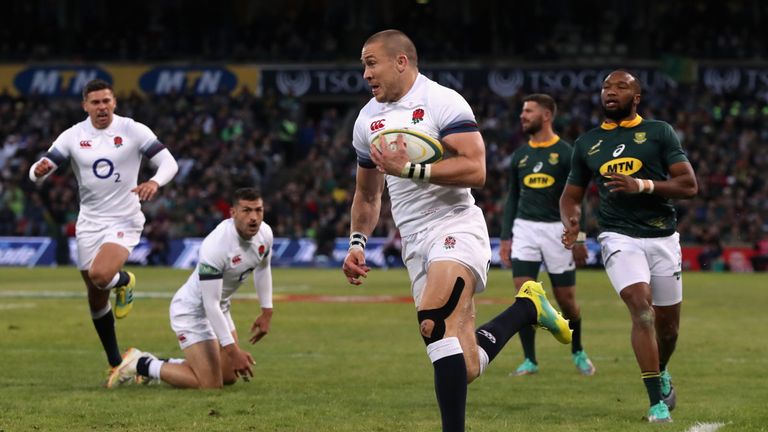 Two tries and three assists to date this series has him clear of the field as England's player of the series to date.
4. Another rare beam of light was the 13 minutes of class Danny Cipriani brought to the team from the bench. The timing of his pass to put former Wasp team-mate Elliot Daly through a narrow gap was immaculate, as was his footwork and distribution for the few minutes he was on the field.
At times it appeared as if England were playing by numbers. The play book is too thick. Cipriani, the new boy and something of the outsider, hasn't been quite as infected as the rest of the team.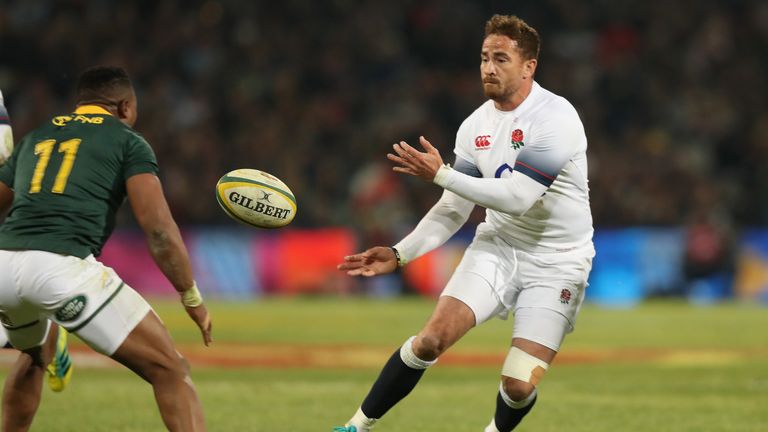 He should start in Cape Town, not because he 'deserves' the chance but because England need a fresher approach to their rugby. Or maybe he should come on the field in the 21st minute; let England produce their early burst then come on to settle the side.
5. Well done, South Africa, well done Rassie Erasmus for his choice of captain and the decision to bring those priceless European exiles back into the fray.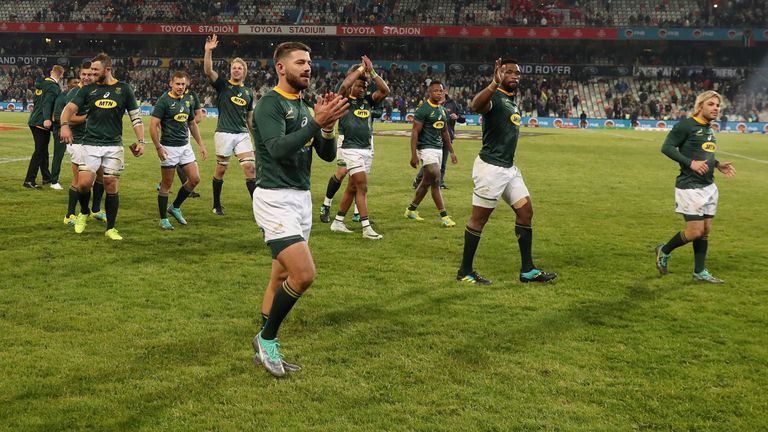 If Faf de Klerk was the thorn in England's side in Johannesburg, it was Vermeulen who taunted them in Bloemfontein. Billy Vunipola heads home, injuries beginning to plague him a la Manu Tuilagi, as one side's fortunes rise and another's fall.
6. Ireland bounced back with a fine win in Melbourne. This is not a bad Australian team but with a raft of changes and some key men returning, Ireland got back to winning ways.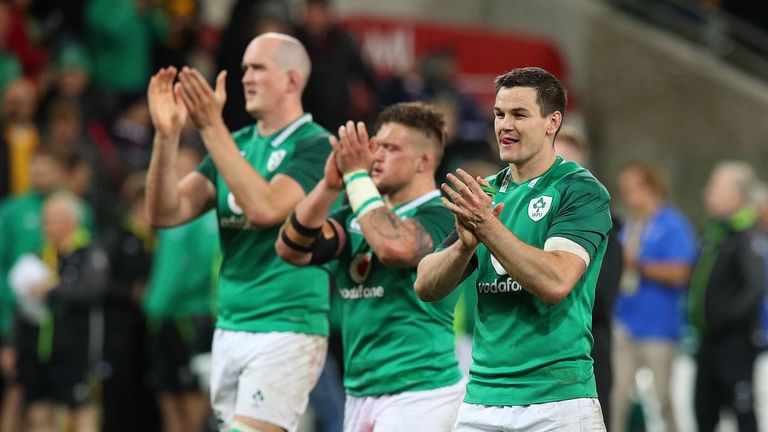 Again it was an intense Test match; one that makes me think that on neutral grounds the pair of them would be confident of their chances against either the improving South Africa or the regressing England.
The third Test in Sydney is going to be quite some match. Exactly what Australian rugby union needs. Expect a lot of green in the stands.
7. Wales have had themselves quite a tour. Yes, it was a second string South African team but Wales were a long way from their best. The two wins in Argentina were not just a short-term tonic for the troops but a reminder that Wales are putting together a potentially formidable World Cup squad.
Right now Wales and Ireland are far likelier to go far than an England that looks like it peaked three years ahead of schedule. These are good times for Celtic rugby.
8. France may have lost to the All Blacks but the 26-13 defeat was encouraging. Down to 14 men from the 12th minute, a win was always unlikely but the French pack put in a formidable shift.
New Zealand are a wonderful team but if they have any vulnerability it is against a team who can grind them down. The French set-piece was strong and their breakdown was also excellent.
If they were to play England in their World Cup pool match tomorrow, they would surely be favourites.
9. Last week a few Scottish fans berated me for not mentioning their tour win against Canada. Too right that today, I will note their performance, a 30-29 losing one against USA.
I'll reiterate what I wrote last week; I am not prepared to comment on games I haven't had a chance to see. Like the Canada win, the USA defeat will have to wait until I get home. What I should do, however, is congratulate the USA on a notable victory. But this does not mean the dawning of USA as a rugby power.
We are obsessed with the American market; let's see them win a few more games and pack in some big crowds before we anoint them the world's next coming rugby force.
10. Finally, congratulations to France U20s. They completed an utterly miserable weekend for English rugby by beating their English counterparts on the soils of southern France to claim the U20 title.
Big and brutal, passionate and powerful, they looked likely winners for quite a while.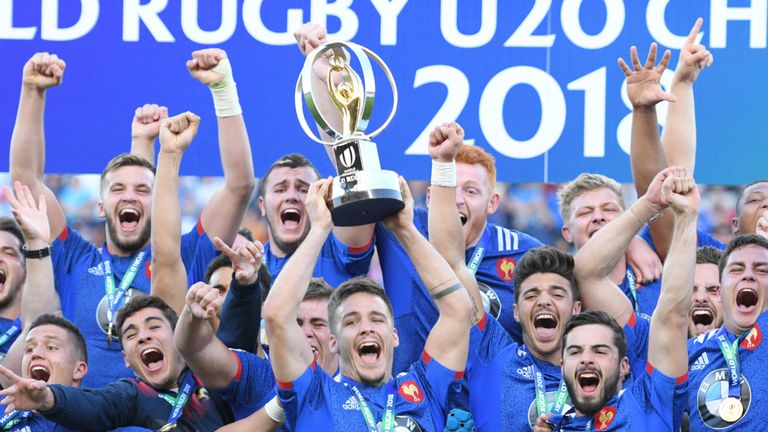 This weekend is another stunner. Ireland v Australia heads the bill while England try to end the losing slump against South Africa...
Can England stop the rot in their third Test against South Africa? Tune into Sky Sports Action and Main Event from 3pm on Saturday June 23 to follow the Rose on England's journey to the 2019 Rugby World Cup.