WRU 'shocked and appalled': We will review procedures | Welsh Government urges 'immediate actions'
A number of ex-Welsh Rugby Union employees have taken part in an investigation by BBC Wales making accusations about their time at the governing body; MP and former Wales international Tonia Antoniazzi has expressed "great concerns" over the women's game in the country
Last Updated: 24/01/23 7:43pm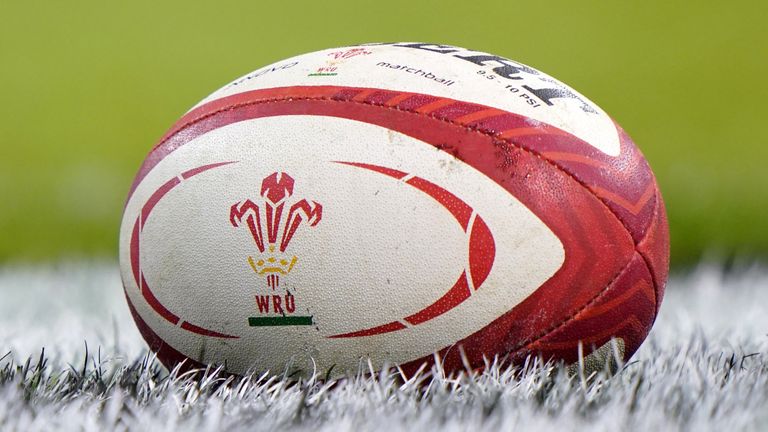 Welsh Rugby Union chief executive Steve Phillips said there will be "a review of its procedures", after being "appalled and shocked" by allegations of sexism and discrimination in a BBC investigation.
A number of ex-WRU employees took part in an investigation by BBC Wales, screened on Monday night, making accusations about their time at the governing body.
Charlotte Wathan, general manager of women's rugby until her resignation last February, claims offensive comments by a colleague left her in tears and feeling sick, while another unnamed contributor says she was left contemplating suicide by her experiences of bullying and sexism at work, according to BBC Wales Investigates.
Incidents of racism and homophobia were also alleged.
In a statement released on Tuesday, Phillips sent out a lengthy response confirming action will be taken: "I know you will have been shocked and appalled by the allegations in the BBC programme broadcast on Monday night and I am sorry to see how individuals who have worked for us felt. Our culture was not where it needed to be, when we have employees not feeling confident enough to speak up between 2017 and 2019.
"Following this programme we will, again, review the process and procedures we have in place to make sure all staff feel safe and supported in speaking up about anything that makes them feel uncomfortable.
"The WRU knows it has fallen short in presenting Welsh rugby to the world in the best light. We have fallen short of the high standards I expect.
"I strongly condemn the use of racist, homophobic or sexist language of any kind and state in the strongest possible terms that racism, homophobic, sexist or bullying behaviour has no place in Welsh rugby. We strive to maintain the very highest standards at all times and present a governing body which makes the whole of Wales proud.
"We have consulted with our staff and we will re-examine our structures and procedures to make sure our employees find a business that is caring and sensitive to their needs and welfare and creating a safe and secure environment for everyone that comes into contact with us.
"We will use the feedback we are currently experiencing to improve, we will listen and learn from what we are hearing and continue to work hard on ensuring Welsh rugby is a game for all with equality, diversity and inclusion at its heart.
"The advancement of the women's and girl's game is a central part of WRU strategy and will continue to be so at both professional and community levels.
"I cannot turn back the clock but I promise you we will start work on making necessary changes immediately. I will not lead an organisation which would walk past or excuse any of the behaviour described. I will not stand by and watch a culture which falls below the high standards we set.
"We will re-examine how we behave in all quarters of the WRU, we will never be complacent in this area, not on my watch.
"Much of the recent comment has been difficult to hear but I implore anyone, anywhere throughout the game who is affected by any of the issues raised to contact us immediately.
"I care deeply about this subject, the WRU cares deeply and we will act to change wherever we find fault, genuine complaint or grievance.
"We will do better."
Welsh Government urged WRU to take "immediate actions" after "devastating" allegations
Following the airing of the BBC Wales investigates programme into such allegations, the Welsh Government contacted the WRU to ask what action it is taking.
A Welsh Government spokesperson said: "The Deputy Minister for Arts and Sport is engaging with the WRU on the immediate actions it must take to address the allegations set out in this investigation.
"The details in the testimonies provided are devastating. We recognise the courage it takes to come forward after experiencing any form of harassment, bullying or abuse.
"Women and girls have the right to be safe in all aspects of their lives. The Welsh Government is committed to tackling abuse in the workplace and challenging damaging behaviour and attitudes head on so all women and girls in Wales can live fear free."
The WRU said an "amicable resolution" had been reached with Wathan "satisfying both parties" following an investigation by an external law firm. It said a confidentiality agreement between the parties prevented further details.
It noted that another of the complaints had been investigated and subsequently withdrawn, while new information included in the broadcast would be "followed up and acted upon".
A spokesperson said: "The Welsh Rugby Union condemns the use of racist, homophobic or sexist language and states in the strongest possible terms that racism, homophobic, sexist or bullying behaviour has no place in Welsh rugby."
A statement continued: "It is vitally important to note that we have a duty of care as employers to both the complainants and those complained against.
"That duty of care continues and we are deeply concerned about the effect of this programme on those individuals in respect of the fact the allegations described remain unsubstantiated following a thorough independent legal investigation."
Wales head coach Warren Gatland, meanwhile, was asked about allegations facing the WRU when he attended the launch of this season's Guinness Six Nations Championship in London on Monday.
"It's difficult when you are in a team environment, that's the only dealings you get, with your coaches and players on a daily basis," Gatland told reporters.
"Those things only came to light to me over the last few days. I was pretty unaware of everything, and I am just trying to get up to date with everything as well.
"All I can say is, it's easy to ask those questions, but there's always two sides to every story. You probably know more about it than I do."
In a separate interview with the BBC, Gatland said: "For me, it is something I don't know a lot about. I've been away since the World Cup in 2019.
"I've not not really read too much of the press about things."
But MP Tonia Antoniazzi, who once played for Wales as a prop and now represents the Gower constituency and serves as Labour's shadow Northern Ireland minister, remains concerned by the testimony.
She likened the evidence to the racism scandal that hit cricket following Azeem Rafiq's allegations against Yorkshire, and believes an independent body may be needed to hold sporting institutions in Wales to account.
"This is on a level of what's happened in cricket. I have great, great concerns about the future of women's rugby in Wales," she told the BBC.
"There has to be an independent body set up to look at complaints of... all complaints when there are issues within governing bodies, sporting governing bodies in Wales. There needs to be somewhere to go."
Responding to those comments, the WRU said: "With respect to the comments made by Tonia Antoniazzi MP, the WRU invites the Labour MP for Gower to make direct contact on the issues she raises and would welcome the opportunity to discuss her concerns."
When contacted by Sky Sports News, the WRU said: "The Welsh Rugby Union condemns the use of racist, homophobic or sexist language and states in the strongest possible terms that racism, homophobic, sexist or bullying behaviour has no place in Welsh rugby."
Welsh rugby sponsor: "We expect immediate and decisive action"
A leading Welsh rugby sponsor says it expects the Welsh Rugby Union to take "immediate and decisive action" with the governing body facing sexism and discrimination allegations.
Principality Building Society, sponsors of Wales' national stadium in Cardiff and supporters of the Welsh grassroots game, described the allegations as "extremely concerning".
Vicky Wales, the Principality Building Society's chief customer officer, said: "Principality Building Society takes great pride in supporting grassroots rugby within the diverse communities we serve, as we have for over 20 years.
"Principality wants to work with partners who share our values.
"The allegations in the emerging BBC investigation are extremely concerning, and we would expect the WRU to take the immediate and decisive action required to remove any discriminatory and bullying behaviours and to uphold the inclusive values that we should all live by."