WRU investigation: Welsh Rugby Union chairman Ieuan Evans reacts to 'distressing' allegations of bullying and sexism within organisation
WRU chairman Ieuan Evans says he plans to establish a taskforce to address "disturbing" allegations of sexism and bullying within the organisation; Welsh MP Jo Stevens has called for WRU chief executive Steve Phillips to face questions Welsh Affairs Select Committee
Last Updated: 26/01/23 6:06am
Welsh Rugby Union chairman Ieuan Evans has described allegations of bullying and sexism within the organisation as "harrowing and distressing", while Wales Shadow Secretary of State Jo Stevens says the WRU should answer questions before a Select Committee.
A BBC Wales investigation which aired on Monday night saw accusations made by former WRU employees about their time with the organisation, including incidents of racism and homophobia.
Former General Manager of women's rugby Charlotte Wathan claimed offensive comments by a colleague had left her in tears and feeling sick, while an anonymous contributor said she contemplated suicide as a result of experiences of bullying and sexism.
"I think we can all start with the point of how harrowing and distressing an experience that was watching the programme on Monday, deeply disturbing for all of us who care passionately about the game," Evans told the media on Wednesday.
"I can only sincerely and heartfelt apologise to all affected.
"As a father of two young women I found it deeply distressing and I can only apologise for all affected by this."
Evans explained plans to establish a taskforce that would review the organisation in view of developing the "right culture to ensure that it's that welcoming institution we truly believe it's capable of being".
"It is early to get the detail and scope attached to it and we will do that but we will require external expertise and I am certain of that," he said. "We need that. This can't be an internal review, this has to be external with that genuine expertise we need from other organisations.
"We don't have a monopoly on wisdom here. Other organisations, sports, entities, might have gone through similar experiences. We have to learn of those and that comes through genuine knowledge and expertise
"I don't have all the answers here, I need to reach out to others to help in that endeavour. It's my responsibility as chair that happens.
"It's very early days and we haven't got the scope of the details. We will convene a board meeting imminently to discuss our next clear path in mind and to reassure our stakeholders, the Welsh Government - we have heard the First Minister talking this morning in terms of the expectation we take this humbling and sobering experience to heart but also ensure there is an outcome we can all be proud of."
Evans was pressed on whether he believed it was time for chief executive Steve Phillips to stand down from his position in light of the allegations and the apparent need for change.
Phillips released a statement promising a review into the organisation's process and procedures to make sure staff feel safe speaking up about issues that might make them feel uncomfortable, while 'strongly condemning' sexist, racist and homophobic behaviour and accepting that the WRU had "fallen short in presenting Welsh rugby to the world in the best light".
"We are all ultimately accountable," Evans said. "This is not about individuals now, this is about a collective. We will sort this out with a huge amount of help externally. We all have a responsibility.
"I bear responsibility as chair of the Welsh Rugby Union which has been such an integral part of my life, to ensure the culture is right and provide the outlet and enjoyment. Rugby is ultimately about joy, engagement with communities the length and breadth of our country to fulfil such an integral role.
"It does not mean we ignore some fundamental issues we have to address and we need to ensure that's the case. But it's not about individuals or about one person.
"It's not about just me [or] the chief executive - this is about a collective responsibility we all have to ensure the culture, on the back of how deeply distressed I was watching the programme that was broadcast on Monday and the articles that followed.
"I found it devastating and I won't back off the challenge."
Asked again if he still maintained confidence in Phillips, he said: "I have total confidence that we will get this right.
"That includes Steve. He is the chief executive of the Welsh Rugby Union. We will get this right."
Evans reiterated that the situation is "not about individuals, this is a collective" before underlining the need to "embrace the challenge together" when it came to creating an accommodating environment for all.
"Rugby is a game that relies deeply on a culture on and off the field. We have to make this game welcoming, and the organisation as welcoming and inclusive as it can be," he added. "The WRU is an iconic institution in Wales that relies on a huge amount of goodwill.
"You work hard to get that goodwill, but goodwill needs to be replenished, and people are now craving reassurance. We will address the issues, drive the changes and bring that trust and faith back.
"Every young girl and boy who plays rugby, to every volunteer at the clubs, every stakeholder, the Welsh Government, our partners. We need to reassure everybody concerned. In the organisation itself, our staff, players."
Stevens: WRU should face public accountability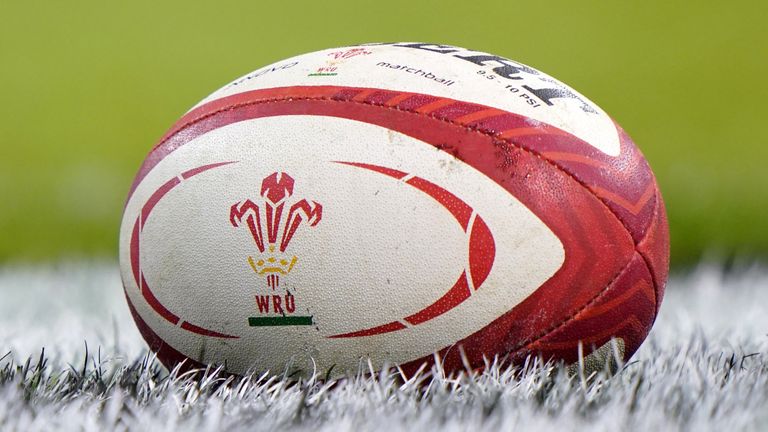 Welsh MP Stevens described the allegations as "utterly appalling and shocking" while agreeing with the idea that WRU chief executive Phillips should be brought in to face questions from the Welsh Affairs Select Committee, outlining the importance of external input.
She referenced the WRU's decision not to release its self-commissioned review into the women's game and suggested the introduction of an independent regulator.
"We can't have the WRU marking its own homework, it hasn't worked so far, there needs to be some independence, some sunlight on what has gone on and currently being done," Stevens told Sky Sports.
"What do the WRU say about the changes already made to give some confidence? If they're not saying what they're doing then it's not going to improve confidence in leadership of the organisation.
"I do think there is similarly an argument for looking at whether or not we should have an independent regulator for sport in Wales, whether it's just rugby or across the board.
"What we've seen is a pattern over several years of problems with governance of sport, whether it's professional or amateur.
"It is a really important part of our national story and our psyche and well-being, I want sport to be open and safe for everybody and that includes people not just playing the game but people part of running the game."
Stevens stressed the need for 'significant changes" and questioned the future of CEO Phillips.
"I think if you look at what I said about leadership and leadership teams, Steve Phillips has been part of the leadership at the WRU for a number of years, he was finance director and then interim chief executive and now full permanent chief executive," she said. "If I'm Steve Phillips I'm looking at this and thinking 'Do I inspire confidence from supporters, rugby clubs, players? Do I inspire confidence to lead the WRU out of this really difficult situation?' and be honest about that.
"He can make that assessment for himself. If I'm him I'm thinking 'am I the right person for this? Not sure I am'.
"We've seen statements from the clubs, a really good club from Cardiff, we've seen it from supporters trusts, everybody wants to get this sorted out, everybody wants it to get better, we want to be proud of every part of the game of rugby in Wales.
"That does probably mean there needs to be some significant changes."
It was revealed that Amanda Blanc, former chair of the Professional Rugby Board, had warned the WRU of an equality and diversity "ticking timebomb" in her resignation speech in 2021.
Stevens expressed the need for greater female representation at the top of Welsh rugby.
"When we get people like Amanda Blanc we should be able to keep them and that didn't happen here, that really tells you something about the culture and the organisational things that were going on in the WRU," she added.
"Let's have women's voices right at the top of the game. We are not short of really talented, successful, skilful, experienced business women in Wales, let's get them on the board.
"Let's get a team leading the WRU that have got all the things required for a business that is a multi-million pound business, a flagship business and puts Wales on the global stage, we want to be proud of it.
"For that to happen we've got to have the right structures in place, the right people leading the organisation and the right culture.
"I see this is a real opportunity for the WRU now to wipe the slate clean, put proper things in place and get it ready, get it in a place where it's not just fit for 2023 but for fit for the future."