Rugby Union Expert & Columnist
Stuart Barnes' talking points: Danny Cipriani turns on the style
Last Updated: 30/04/18 9:09pm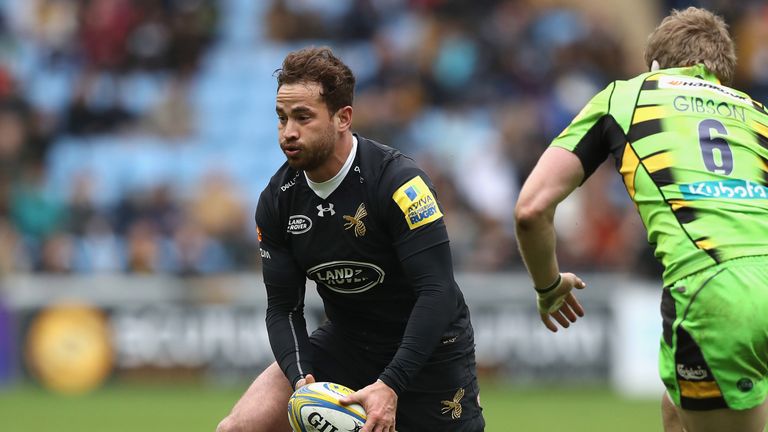 Stuart Barnes is back with his talking points, including more magic from Danny Cipriani and the PRO14 play-offs.
1. Danny Cipriani signed off with another subtle attacking masterpiece in his farewell game at Coventry. I hope he finds his way to somewhere like Bordeaux; a part of the world that appreciates a maturing vintage. English club rugby will miss him, even if he remains an acquired taste for some.
Such a shame that Josh Barrett's fine team try was pulled back for a penalty against James Haskell. A delicate chip from the boot of Cipriani set up the score, while a `through the legs' pass from Haskell, another Wasps legend bidding adieu to fair city of Coventry, started the move.
Two men who gave so much to Wasps finishing the last home games of their life with a splash of style. Even Mrs Barnes looked up from the Sunday paper to cheer this heart warming finale. Or so she and a lot of other people thought...
2. James Haskell later said rugby was getting `pathetic' after he was pinged for a high tackle. No doubt the pathos of the moment, James, but aren't we trying to clamp down on dangerous high tackles? Well, we are but this was a tackle devoid of force which started safe until the defender slipped.
I don't blame Matt Carley for penalising Haskell but this was more a bureaucratic than rugby refereeing decision. Had the try stood there would have been few complaints; a little empathy would have gone a long way. Someone will probably ban Haskell a fortnight for his critical comments on the game. (That, you beavering away rugby bureaucrats, was just a joke.)
3. Elsewhere in England, Saracens followed Exeter into a home semi-final. These teams look by far the most complete teams and will be long odds to compete for the Premiership. Newcastle have done superbly well to make the play-off's but victory in Exeter or Barnet would be a massive shock. Wasps have more firepower and the capacity to score with a flick of the wrists but their defence is porous. It has been for a few years. Why not throw caution to the wind and go all-out attack in the semi final? Let's see Cipriani go out playing his tunes...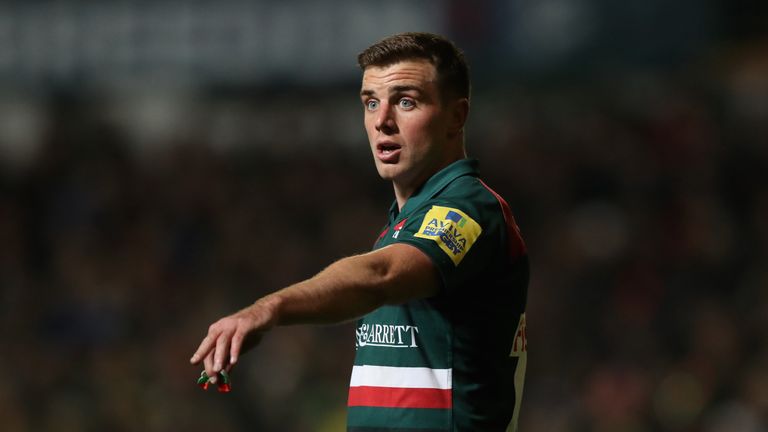 4. Cipriani delighted me, George Ford depressed. I love watching both these players but where the Wasp plays with a touch of artistry, Ford has forgotten his young ways and is all too predictable. He has to start focusing on doing things well, as opposed to not doing them badly. Had Cipriani been fly-half for Leicester on Friday night, playing behind that dominant pack, Leicester would still be fighting for a place in the play-off's. A little more of the magic, less mundane, please, George.
5. All the jigsaw pieces fell into place in the PRO14. On Saturday we will bring you coverage of Munster versus Edinburgh from Thomond Park. The Scarlets huffed and puffed their way to the bonus point win against the Dragons.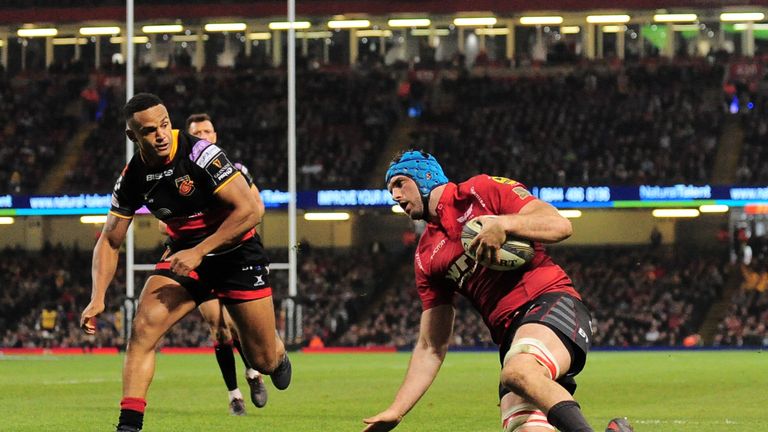 The reward was great: the Cheetahs at home rather than Munster away.
Edinburgh are playing some great rugby; the wins are evolving into extremely good performances and not just results.
They have a tough pack, a strong back row and a scrum half who is extremely dangerous. If Munster are off-key, Edinburgh are playing with the confidence and freedom to beat them.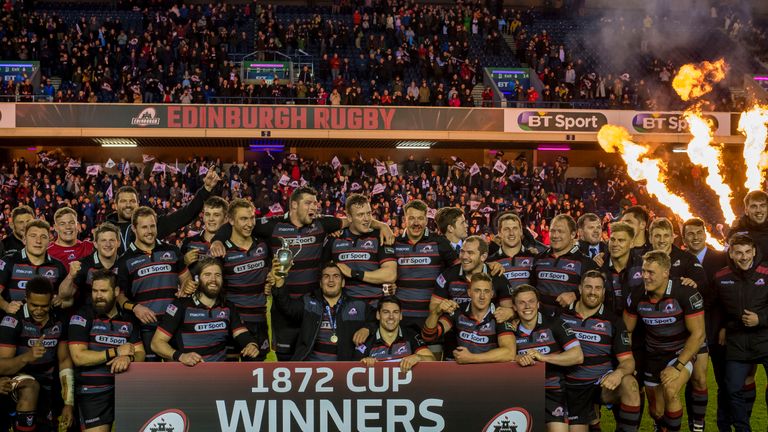 That is a big 'if' and you won't find me tipping the away team, no matter how well they are playing. Look at the current form of the team that beat them in the Champions Cup semi-final in Bordeaux. Racing 92 are roaring towards the top of the table. Edinburgh will have to step up a few grades to win this one. There seems plenty of room for improvement in Richard Cockerill's team but they will need that improvement, even from Saturday night's win against Glasgow.
6. The Champions Cup is a step up from any of the domestic leagues. There is a variety of style, not to mention refereeing. Glasgow couldn't make the leap but at least they have home advantage in what I expect to be a semi-final against the Scarlets. The Welshmen should have recovered from their hammering at the hands of Leinster and will fancy their chances of making the PRO14 final in consecutive years.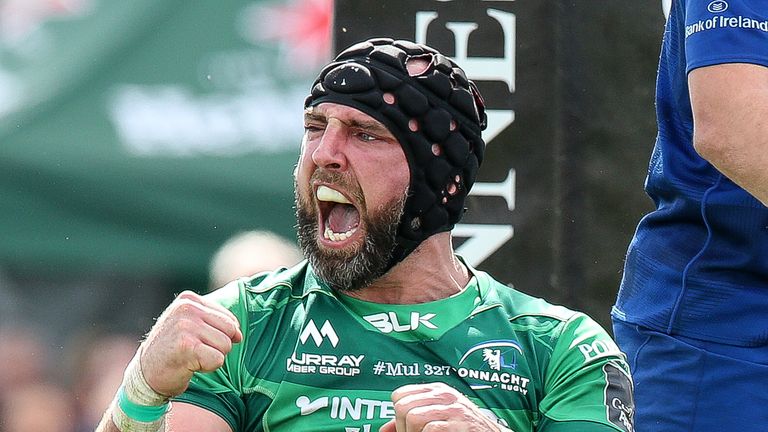 7. What about Leinster? Smashed by Connacht on Saturday. Utterly irrelevant is the only way to describe it. They changed the starting XV, are top of their conference, in need of rest, mental and physical...although it was still quite a way for John Muldoon to bow out of one of the truly magnificent professional careers. He has been with this once (and still) unfashionable side every step of the way. There is no more memorable PRO final than Muldoon's trophy lift day against Leinster. Bristol will welcome a bright and committed man as their defence coach for next season, Connacht - I am pretty sure - said farewell to a legend in the most traditional of Connacht ways.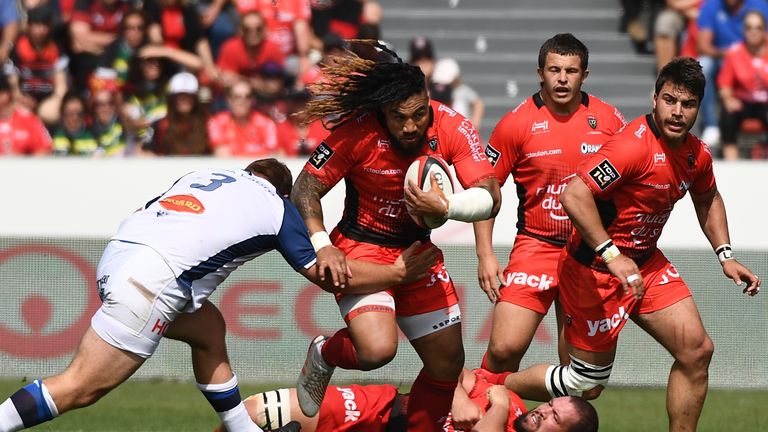 8. The Top 14 is shaping up to be tasty. Montpellier have been top nearly all season but the contenders are queuing. I am not sure Toulouse have the right quality but both Racing and Toulon are in good shape. Toulon, focused on just the one trophy, are my idea of a team who can topple Big Vern's boys and grab the crown.
9. My heart was saddened to see Brive relegated. A small town, tough French team. In an age of big money sides, it is disappointing to see a little slice of old France disappearing. Also on the debit side, La Rochelle and - most of all - Clermont continue to collapse. It's not been a good year for the French clubs close to my heart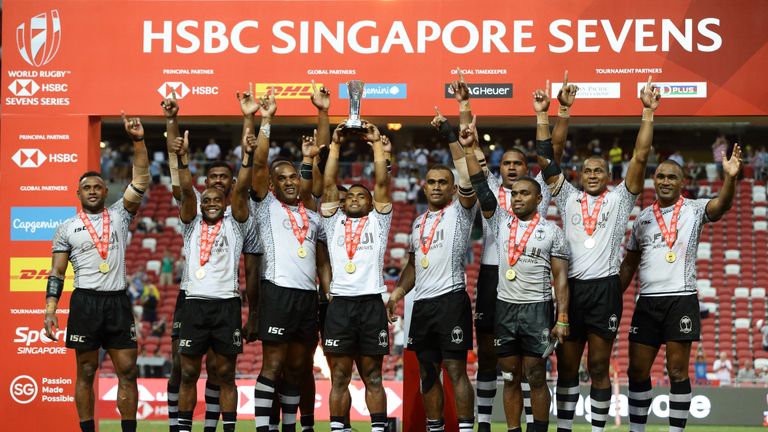 10. On the global front, congratulations to Fiji for beating Australia in the Singapore Sevens. I saw Australia beat New Zealand Saturday morning and thought those Wallabies would take some beating. And so they did. A fabulous finale, a fabulous rugby nation.