Rugby Union Expert & Columnist
Stuart Barnes on Dan Carter, Saracens, and the Premiership relegation battle
Last Updated: 05/01/16 10:16am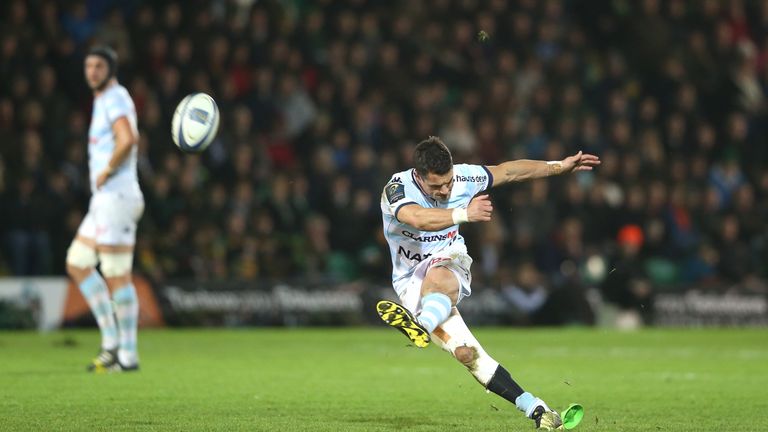 Stuart Barnes on Dan Carter's French flourish, Vern Cotter's Scotland squad, and the Premiership's relegation battle.
Carter's Racing 92 have continued to impress in the Top 14 and Europe, while English equivalent Saracens have maintained an unbeaten run throughout the season.
The Premiership relegation battle has been made more interesting after wins from Sale and Newcastle last weekend, but what else has made Barnes' talking points this week?
1. A happy New Year to you all and I suspect there's no set of club fans happier than those of the Saracens right now. An immaculate start to 2015 continued into 2016 as they powered past Leicester to keep their 100 per cent run going. In the next few months they have a chance to do something special.
Saracens have the squad, the morale, the management, everything in place to see them attempt the European and domestic double. Despite high call-ups for the England squad looking an absolute certainty, Sarries have both the depth of squad and a huge gap between them and fifth place to see themselves even now as certainties for the play-off scenario.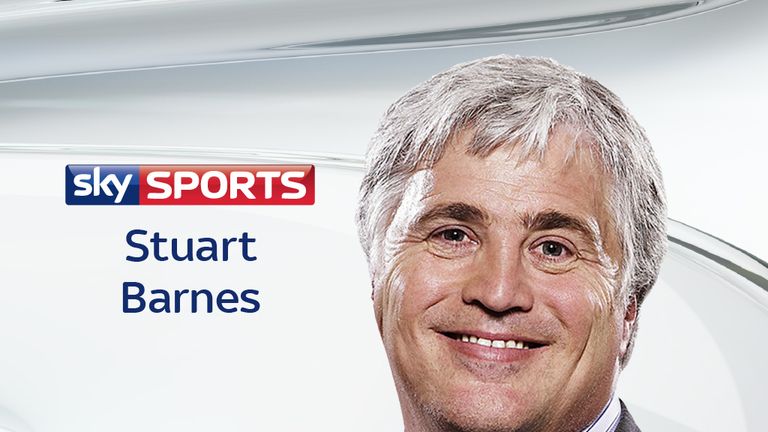 Edinburgh had only two Scottish-born forwards in their starting line-up. I wonder how many Scottish born forwards Scotland will have a year from now in the Six Nations? Vern Cotter and Alan Solomons are plundering young talent, predominantly from New Zealand and South Africa with an Australian here and there.
Stuart Barnes
This weekend they encounter Harlequins at the Stoop. It will be another test of their credentials but so far they have passed every challenge with ease. They are averaging a scoreline of 29-10 each game in the Premiership. It is some time since we have seen such a dominant English club team.
2. Dan Carter is well placed to maintain the magical mood of his twilight playing days. The maestro was magnificent when it mattered for New Zealand in the World Cup and now he finds himself with a shot of club glory in France.
Racing 92 are the up-and-coming club. Off the field they are building impressively, while on it they are ready to shoot for the peaks. They lead the Top 14 on points difference from Toulouse and Clermont Auvergne and are in the ideal position to claim a home quarter-final in Europe.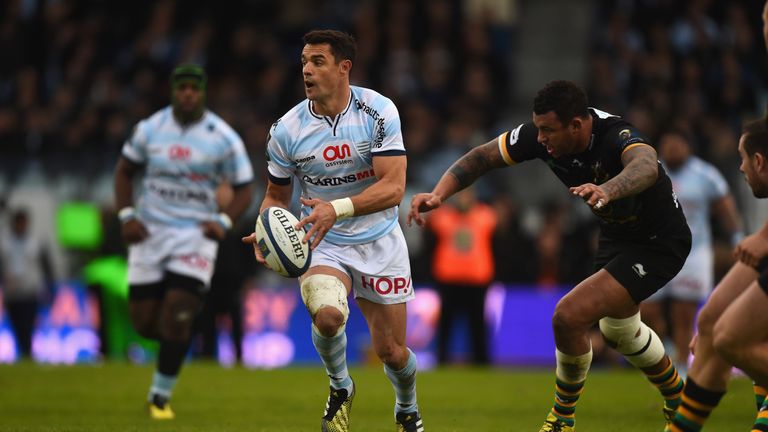 As Carter gets more comfortable with the culture and the language he will improve on a regular basis. The power of the Racing pack and the guile of the greatest fly-half of this century make them look a formidable threat to all and sundry.
3. It doesn't take much time to turn perceptions around. Leo Cullen is weathering the initial storm that hit his first year as a head coach very nicely. Europe has been an embarrassment but with his team marching into second position with a game in hand on the early pacesetters, the Scarlets, the mood is changing.
Based on a parsimonious defence, Cullen has ensured Leinster remain at the high end of the domestic league. Their next game, away to the improving Ospreys, is one of the most interesting PRO12 games of the season to date.
4. Teams can win matches without developing a policy for long term success. We saw a couple of such examples at the weekend in the case of Munster and Edinburgh.
Both teams ground out admirable results against Ulster and Glasgow respectively, but neither is playing with sufficient ambition.
5. Edinburgh had only two Scottish-born forwards in their starting line-up. I wonder how many Scottish-born forwards Scotland will have a year from now in the Six Nations? Vern Cotter and Alan Solomons are plundering young talent, predominantly from New Zealand and South Africa with an Australian here and there.
It makes the whole point of international rugby pointless but these coaches are interested in results first, and if that means finding smart players from the world's leading rugby countries and luring them north with the promise of an international career that would not happen south - think the Edinburgh openside, John Hardie - then that is what is bound to happen. England, under Eddie Jones, will not be averse to a bit of Polynesian power either.
6. Is it too early to congratulate Zebre on becoming one of the first teams to qualify for next season's Champions Cup? Their back-to-back wins against Treviso hand them a large points advantage, given Treviso's form this season. The Italian basement battle year after year is, it has to be admitted, vaguely depressing as we approach the Six Nations and another difficult campaign for Italy awaits.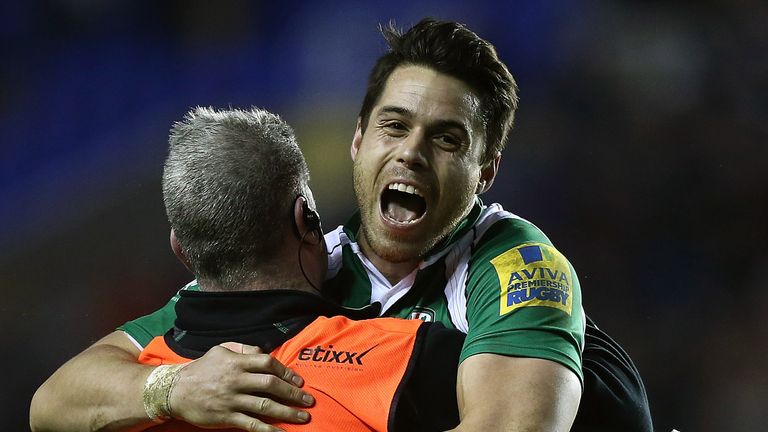 7. More interesting is the battle at the bottom of the Premiership. After showing few signs of life Newcastle and London Irish have awoken.
Irish beat Northampton during the Christmas period and Newcastle responded to going bottom by beating Bath this weekend. Worcester are not safe but they look too well-organised to become deeply immersed in the scrap.
The relegation battle adds an edge of excitement to the Premiership which the sport must never lose; it strengthens the Premiership as a competitive competition and it guarantees fair opportunity for the next aspiring Exeter.
8. Bath: maybe they were not quite as good as the two hammerings of Leicester made them look last season, and maybe they are not quite as bad as their current lack of fluency suggests this season.
It isn't long since Mike Ford rightly said he wasn't ready for England. At the moment you can see why he said it. The management want more from the players; I suggest the fans also want more from the management.
9. Clermont Auvergne are joint top with Racing 92 and Toulouse at the top of the French league. The way they battered Exeter was a reminder that on their day, 2016 could be their year. Few neutrals would begrudge them European glory but the sense remains that when the going gets tough, this enchanting club are likely to crumble.
I would be delighted for Clermont to prove me wrong. Their city and stadium are among rugby's most inspiring places to visit, the welcome as warm off the field as hostile for the opposition on it.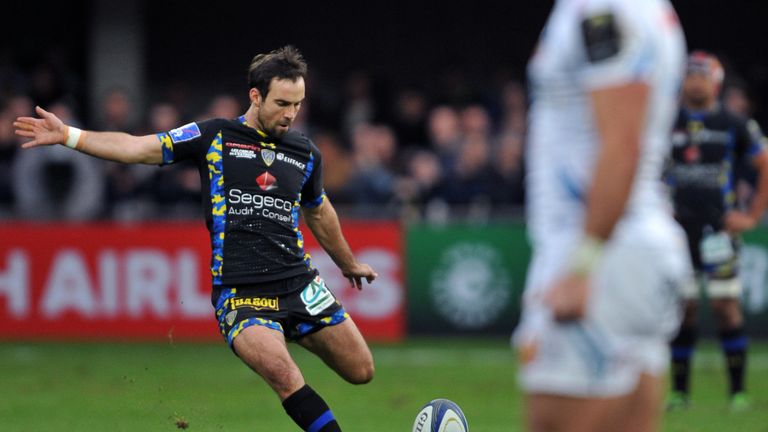 10. Staying in France, it will be worth keeping an eye on Bordeaux Begles. Raphael Ibanez has his team in fifth place, and playing some decent rugby. They have fabulous support and a big future.
They may yet have a major part to play in the fascinating European pool which also includes Ospreys, Exeter and our old friends, Clermont. Next up for them in Europe are their French rivals; win that match and Clermont are struggling to escape the pool.
It's under five weeks until the Six Nations starts but in the meantime there is a massive amount of compelling club rugby to see us through the winter.