Rugby Union Expert & Columnist
Stuart Barnes' talking points: Anthony Watson, Francois Louw and Elliot Daly shine
Last Updated: 18/12/17 4:04pm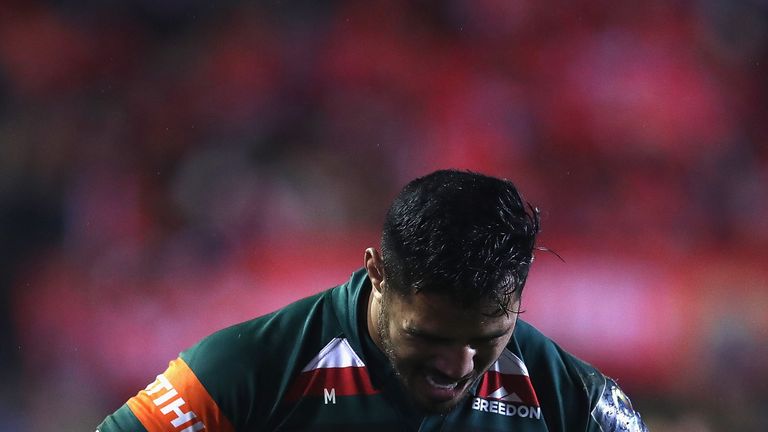 Stuart Barnes reviews Round 4 of the Champions Cup which did not quite go to plan for the Premiership clubs...
1. Last week I thought only four teams were out of contention for the knockout stages. Well, Harlequins, Northampton, Benetton and Glasgow did me proud by all losing their fourth straight game to turn mathematical probabilities into hard facts. How many more teams can be added to the 'out' box? Only two.
This is turning into the tightest of pool stages. Look to Pool 4 for the other two sides being written off - who knows, perhaps prematurely - by yours truly. Castres have seven points, 10 points might just give them a squeak of making one of the three best runner-up positions, but with their away form in this competition I don't give them a prayer in Munster.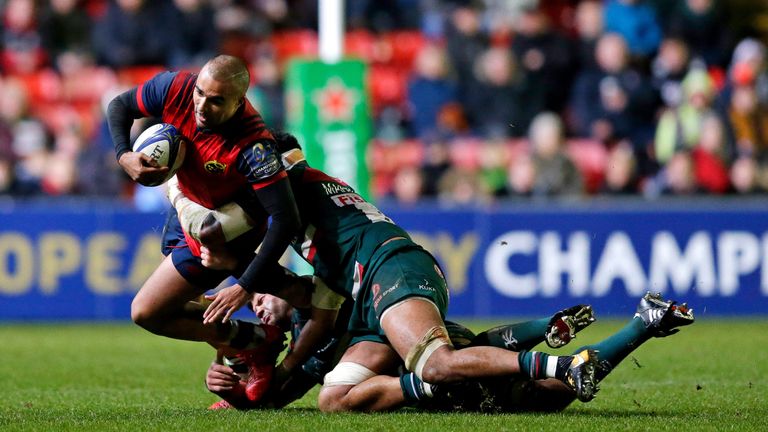 Leicester, who will be feeling down after a home loss to Munster, are not quite out. Not theoretically. But yes, the Tigers are my other team having a line drawn through their name. Even with two bonus-point wins against Racing at home (distinctly possible) and Castres away (unlikely but doable), I don't see 16 points getting a side through.
If they finish with maximum points against the French they could yet regret the stupidest of decisions to run a penalty with the last play of Sunday's game against Munster.
2. Nine points down with the clock in over-time, the Tigers are awarded a penalty near the Munster line. A try or unconverted try gives them a bonus point. The win is impossible. A successful penalty gives them the same bonus point. The only difference is there is nothing Munster can do to stop the kick.
Here was the least logical decision of the weekend, perhaps the season. Such decision-making gives the sport a bad name. The once most pragmatic of teams lost the plot and, with it, their last lingering hopes of qualifying.
3. It was another pretty awful weekend for the English clubs. In the last two rounds the only English teams to have won, Bath and Wasps, were the ones where Eddie Jones and Steve Borthwick turned up. Who'd have thought this pair would be seen as lucky omens?
After two thirds of the pool stage Bath are the only Premiership club topping their pool. There's not even another English club in the top half of their respective tables. Wasps, Saracens and Exeter (none of whom played badly) are all third-placed with Harlequins, Leicester and the Saints all propping up their pools.
I have read many an explanation for this and there is truth in some of the excuses. The PRO14 teams do have an easier lead in. I am not so sure that the Top 14 is that much weaker as a few defenders of the Premiership have claimed, and I think it wouldn't do the clubs any harm to come clean and say they have been outsmarted in many a case, especially by the Irish trio.
4. Ireland 6-0 England. Ireland are usually strong when their clubs are going well. On the strength of the last two rounds of Champions Cup rugby, Twickenham or not, Ireland is going to be a tough nut to crack. Whilst Ulster ran a weakened Harlequins ragged on Friday night, the other two giants of the Irish game were using their brains as much as their bodies to outpoint Exeter and Leicester. Leinster, in particular, were far from pretty but deeply impressive. The bookmakers' favourites to lift the title, their calm fightback against Exeter showed why.
5. Saracens, 2/1 favourites two weeks ago, lost their seventh straight game on Sunday. Hard to believe isn't it? But at least they put up a decent performance against Clermont Auvergne. Both sides went into the game with some key absentees, the early loss of Raka and Penaud should have weakened the hosts further, although Nick Abendanon was absolutely splendid off the bench.
Definite signs of resurgence and, with Big Billy and Maro Itoje back sooner than later, I expect Saracens to grab one of the three best runners-up positions. An away quarter-final is tough. It was four home wins last season and more than a solitary away quarter-final a rarity, but I am not prepared to dismiss Saracens quite yet.
6. Northampton at home is - on current form - the most straightforward of all ties. The Saints are clear of Benetton as the worst team in the competition. While the Italians are averaging no more than margins of 12-point defeats in a pool with Bath, Scarlets and Toulon the opponents, Northampton are conceding five-and-a-half tries per game. Yes, it is a tough pool, but this is humiliating. Avoiding the relegation fight and staying clear of qualifying should be the Saints' aspirations for the remainder of the season.
7. Doubtless the ultra-competitive and Northampton-bound Dan Biggar doesn't see it that way, but at least his current team, the Ospreys, have used the Saints to clamber back into contention. Bottom of their PRO14 conference but playing some strong stuff in Europe (they did in defeat against Saracens and Clermont), the odds will be against them when Saracens arrive for a game both sides have to win in January, but this is certainly no gimme. Whereas Europe finished Big Jim, it has given Steve Tandy some breathing space.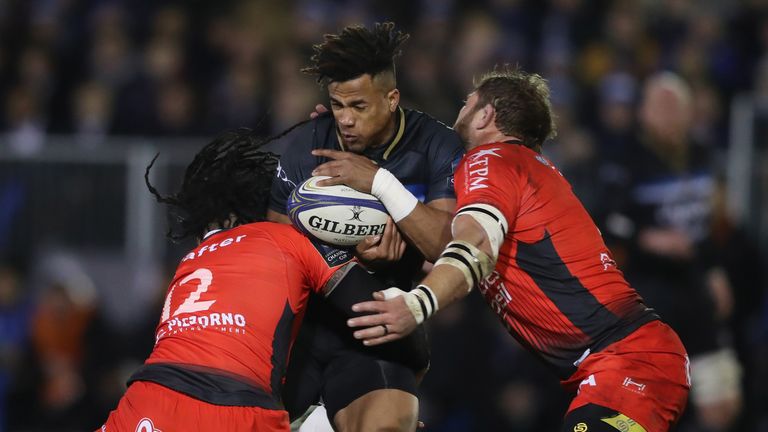 8. No idea where I will be heading for Round 5 (the powers-that-be are in negotiations as I type) but a word for last Saturday. It was only the second time this season I have been to my own stamping ground in Bath. What a great atmosphere and superb occasion. There was nothing between Bath and Toulon in France and not much to separate them in the West Country. The place crackled with tension.
It was a great place to play rugby way back when, it's not so bad now. Anthony Watson stole the headlines with his two-try performance (why do commentators say 'brace' when the word is all but dead?), but the man that caught my eye was Francois Louw. The South African openside was superb. What the watching Eddie Jones wouldn't give for him to be English......
9. A word for Wasps too. They turned around a belting in La Rochelle and all but shut out the Frenchmen in Coventry, England's City of Culture. Elliot Daly was outstanding for the 50 minutes he was on the field. He didn't seem too badly injured as he limped off, let's hope not. He is developing into something a little bit special.
A word too for the half-backs. The pack gave them the proverbial armchair ride, but Dan Robson and Danny Cipriani were smooth. La Rochelle have a tricky away visit to Belfast in Round 5 before Harlequins are sent as the next sacrificial lamb to the west coast of France. Had Wasps scored one more try and nicked another point I could have seen them going very close to stealing the pool from La Rochelle. As it is I fancy Wasps to be one of those best three runners-up.
10. With Montpellier at home (a chance to see the star of the show in our dear friend Nadolo) and an already-eliminated Glasgow away, Exeter are another English team I reckon are up to sneaking into the last eight. Nine points and another nine or even 10 quite possibly heading their way, they could be the beneficiaries from Pool 5 - Bath, Toulon, Scarlets - which could yet be the tightest of three-way affairs.
Two rounds remaining and 14 teams fighting for eight places. It is going to be some fortnight of European rugby in January......
Before then we have the small matter of Christmas, I am heading up for my first Edinburgh versus Glasgow festive derby on the 23rd. That could be quite a game with Edinburgh going so well in the Challenge Cup. Then I am taking a few days off, so no Talking Points next week. Look forward to speaking to you in the New Year, Merry Christmas!
Stuart