Rugby Union Expert & Columnist
Stuart Barnes' talking points: Calcutta Cup and Six Nations focus
Last Updated: 26/02/18 4:35pm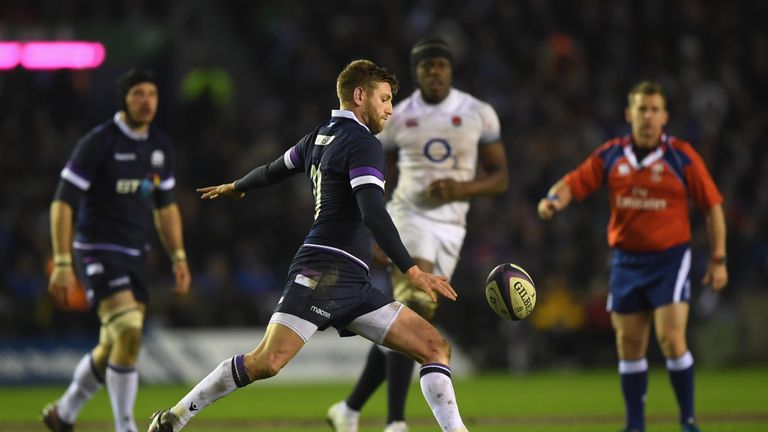 Stuart Barnes discusses the Six Nations weekend including a focus on Scotland's Calcutta Cup victory and a look at matters back in the Guinness PRO14 and Aviva Premiership.
1. Scotland inflicted England's second loss under Eddie Jones in 26 games and suddenly the foundations look an awful lot creakier than they were a fortnight ago.
Are Scotland a serious force at home or was this a one-off lapse for England? In the next few weeks we will discover the answers to these questions. One way or another we have a fascinating couple of international weekends ahead.
2. Did England lose it or were Scotland worthy winners? Eddie Jones had no doubt that the answer was the latter.
A strong Scotland makes it easier to explain what was a flat performance from the visitors. Better for England if the home team played out of their skins. Not sure I agreed with everything Jones said post-match but his praise for the hosts was justified.
Scotland were superb in a number of ways. The manner in which they outsmarted England at the breakdown. The quality of their tactical kicking, the ability to pull England's defence apart.
In short, Gregor Townsend came out on top against Eddie Jones. Scotland were the better-prepared team.
3. It was a dazzling day for Finn Russell. Everything came off. He passed, kicked and managed England onto the back foot.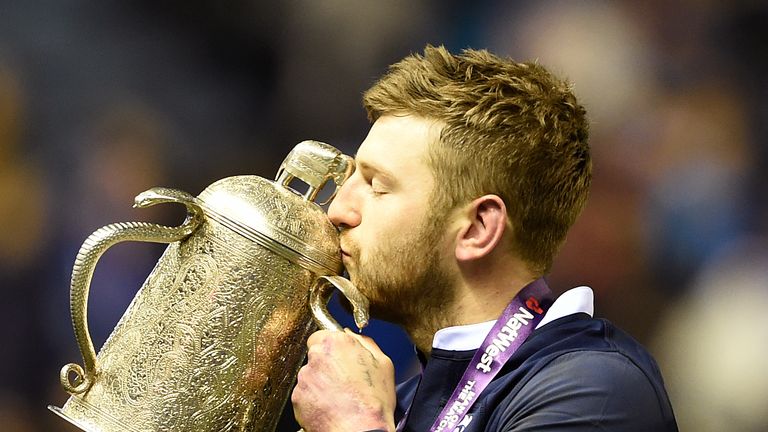 His many critics (some of them - like me - also fans of his bravery) wanted him to play the percentages just a little bit more. But Russell just did what he usually does, only infinitely better.
He showed tremendous temperament as well as technique. If the weekend belonged to any one individual it was Russell. The 2018 Calcutta Cup will go down as Russell's.
4. The best supporting cast performances were from John Barclay and Hamish Watson. The two of them led the Scottish assault on an English breakdown game predicated on one man into the tackle zone. All very Premiership style.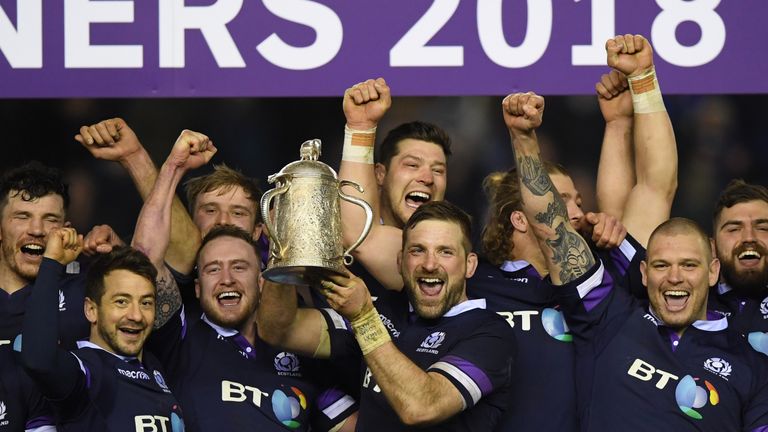 The clubs came unstuck in Europe; England came unstuck in Edinburgh. Jones reckons the days of breakdown specialists wearing 7 on their backs is '25 years out of date'. He is talking nonsense and he knows it but would rather not have the balance of his back row questioned.
5. Scotland were superb but if anything I think the previous game between Ireland and Wales edged it for thrills.
Johnny Sexton's cut out pass for the first Jacob Stockdale try was a thing of beauty. Did Leigh Halfpenny leave the defensive line in a dog leg? If he did it took pinpoint precision to turn a chink into a try.
Some of his play with ball in hand was a delight to behold, those late inside passes as he attacked the gain line; but, boy, was his goal-kicking poor.
It happens. Ireland will be hoping that it doesn't in the next two games. In pole position for the title and a shot at the Grand Slam but neither Scotland at home nor England in Twickenham will be easy.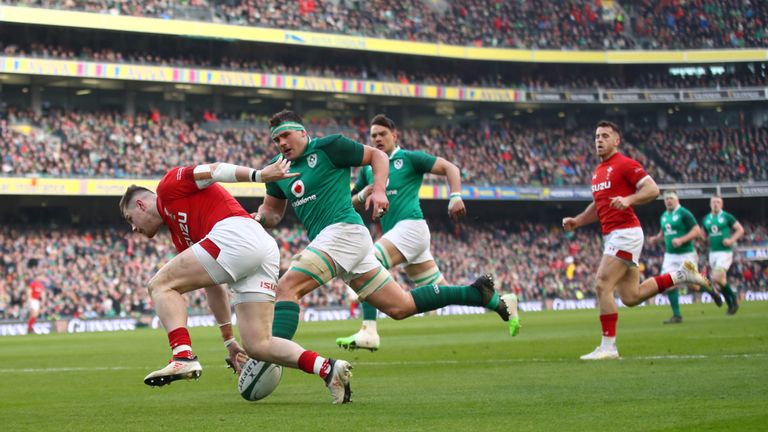 6. Three out of three for Ireland and only one win from three for Wales but Warren Gatland can't be too disappointed with his squad given the overall quality of the performance.
Wales have a good record in recent World Cups. Even though the results are not falling their way, the growing confidence in their offensive game allied with the key players yet to come back hints at a good 2019 for Wales.
7. The same cannot be said for either France or Italy. Fifteen straight Six Nations losses for Italy marks them as one of the weakest of teams in this tournament's history.
Worse still, the illustrious Sergio Parisse is showing signs of battle fatigue. Mike Catt has got the Italians playing with more ambition and invention but the overall prognosis, as the bookmakers tend to tell us punters going into the last day of the Cheltenham Festival, is gloomy.
8. France ended a run of eight games without victory, seven losses and a home draw with Japan. These are inauspicious times for our blue friends.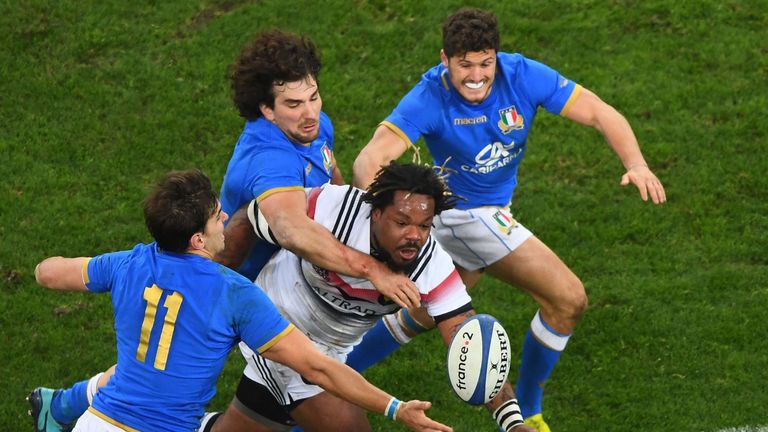 Men behaving badly in Scotland stripped them of several stars for the match in Marseilles but it was the biggest of all their bad boys who grabbed the headlines.
Mathieu Bastareaud put his controversial ban behind him and stormed a few barns in the process. Carrying like a hard-working running back, he did the hard yards as well as turning the ball over three times, (watch out England) making and scoring a try. Without the Toulon wrecking ball the margin would have been significantly tighter.
Did you note how the top tier of the stadium was half empty on one side of the ground? It was Marseilles' first Six Nations match and the rugby mad south didn't fill the stadium. International rugby needs a boost and desperately. A win against England the week after next would be just the tonic moins les gin!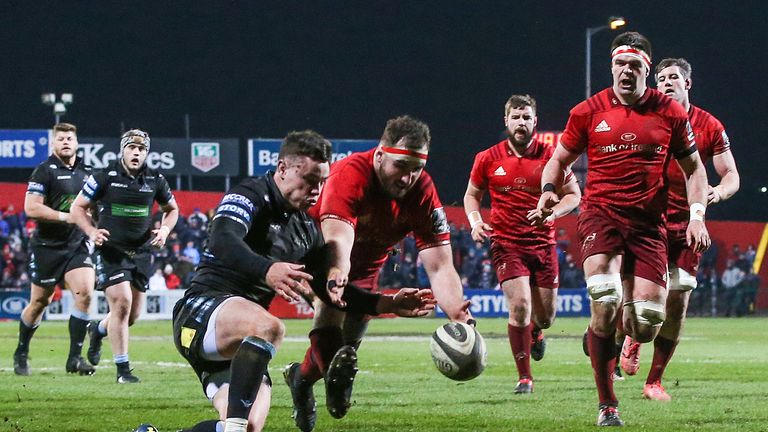 9. Away from the international arena, Munster made up for their loss in Cardiff with a home win against Glasgow. A second loss of the season but not too much to concern Dave Rennie. Getting the Six Nations stars back fit is the major worry.
The Kiwi coach benched Russell ahead of the Six Nations. His form, perhaps distracted by the news of his move to Racing, dipped. If he keeps playing as he did on Saturday he has a fair chance of regaining his starting place.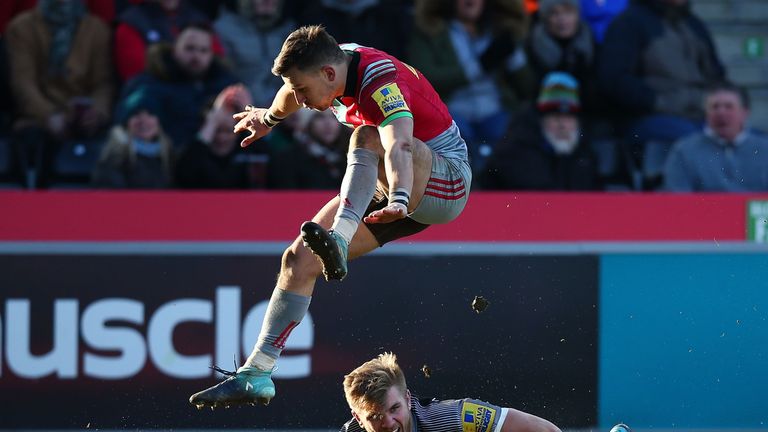 10. Crazy day in the Premiership. Topsy turvy stuff at the Recreation Ground and Sandy Park. A fightback by Wasps with a decent draw away to Gloucester but the one that caught my eye was Newcastle's win at Harlequins.
Dean Richards has his side playing some smart stuff. At Leicester, Harlequins and now Newcastle he created good teams, easy on the eye. Rob Baxter is regarded as the best English alternative to Jones if and when he departs and with good reason. Richards has that blood gate cloud lurking in the past but he still has it in him to be England's head coach. I wouldn't be putting much money on my old three card brag playing mate though.
Oh, and a useful result for Richards old team, the Tigers. It's a while since they have beaten Saracens away with something to spare.