Rugby Union Expert & Columnist
Stuart Barnes' talking points: Bryan Habana, Champions Cup, Dylan Hartley, PRO14
Last Updated: 25/04/18 12:29pm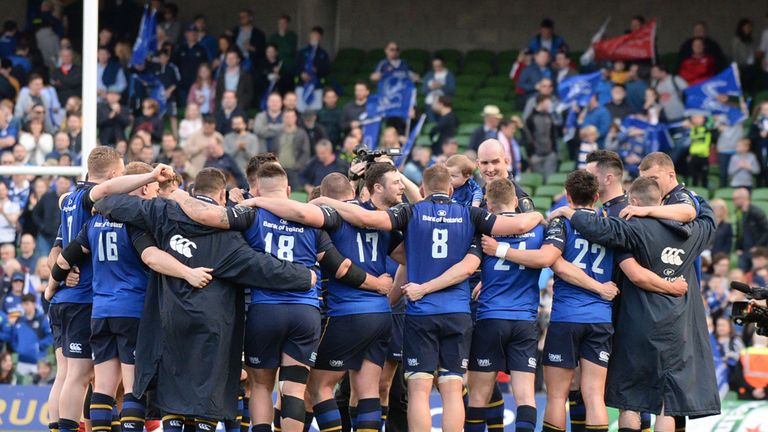 A bit later than usual, but Stuart Barnes is back with his weekend talking points, as discusses Bryan Habana, the European semi-finals and Dylan Hartley amongst more...
First of all sorry about the delay. An irritating case of man flu has laid me low but there's only so much time a man can wallow in his own sympathies so let's give it a go between the coughing and spluttering...
1. Bryan Habana has retired. With 67 test tries to his name he leads the way amongst the traditional powers of the game.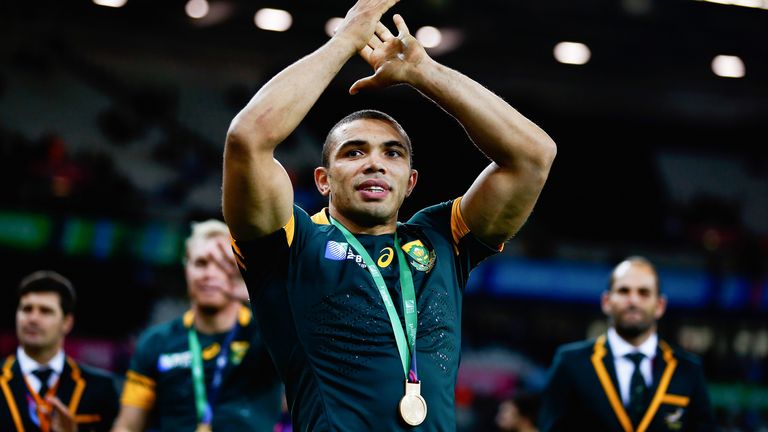 His strike rate doesn't stand up to comparison with All Black wings of recent years but imagine if he had been born in Wellington? Anyway, his game was about so much more than finishing (and he was an outstanding finisher). His work rate, his chase game, his defence and kicking were all of a high quality.
He may have peaked in the 2007 World Cup - when voted IRB world player of the year despite the claims of Fourie du Preez - but he remained a main man for South Africa, scoring a superb try in the second Test to help seal a series victory against the Lions in 2009.
In 2007, he scored an 82nd-minute try to win Super Rugby for the Bulls, an achievement emulated two years later. In Europe, he won the Top 14, a Heineken Cup (as it was) and a Champions Cup in the colours of Toulon. This, it is fair to say, was a great rugby career.
2. Greatness was a word associated with the Leinster squad that won three European Cups including one successful defence. Their current team are on course to merit comparison.
Even before this year's final, people are asking how many Champions Cups they can win. Their basics are sound. The set-pieces of scrum, lineout and restart are all exceptional.
With the ball in hand, they offered few chances for the Scarlets to turnover the ball and counterattack, the core of the Scarlet's attacking game. Tactically sound, physically strong, ruthless in all ways.
3. It was good to see a fly-half running the show. Johnny Sexton is Ireland's rugby impresario and playing as well as ever.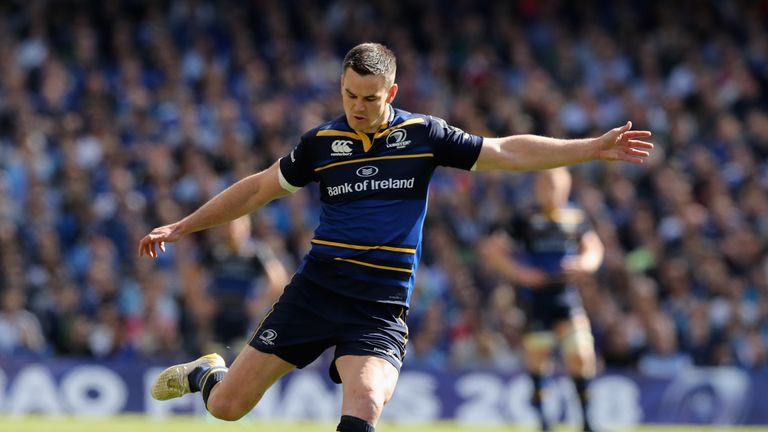 With Owen Farrell favourite to take the reins of captaincy from Dylan Hartley, it's a good time to be an authoritarian 10. One of the weirder theories to take root during the first few decades of professionalism was that fly-halves were not natural captains in the way, say a hooker was.
There is more to rugby than 'follow me'. I wonder if Isa Nacewa will regain captaincy? I wonder if, as far as Leinster goes, it matters?
4. Then 24 hours later, Racing blitzed Munster from the blocks and won the game in the first half. 27-3 at 50 minutes looked impressive enough and there was plenty to admire in the French team.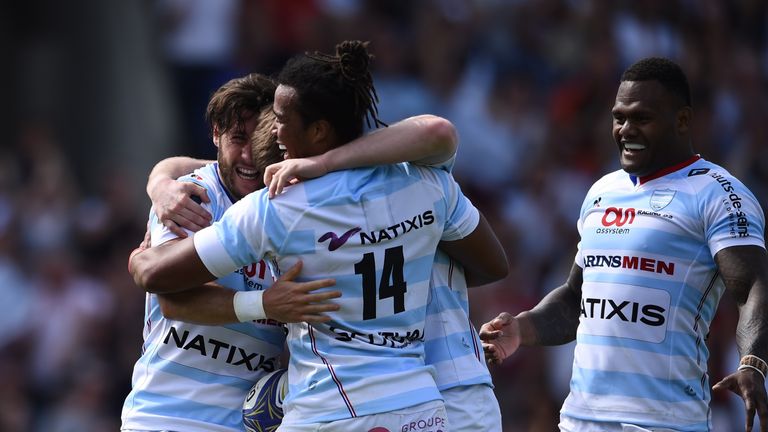 They took Munster's lineout away from them, Donnacha Ryan haunted his old mates, and the French finished their chances flamboyantly. But were Munster at the proverbial races in that first half? Or did Racing merely ease off in the second half. It is a game of interpretations.
I'll take the former and back Leinster to win in Bilbao with something to spare. It won't be as easy as Ulster at Twickenham; Racing have too much power in their ranks but Leinster look a class apart.
5. Benches will have quite some role to play in the final. And what a contrasting pair.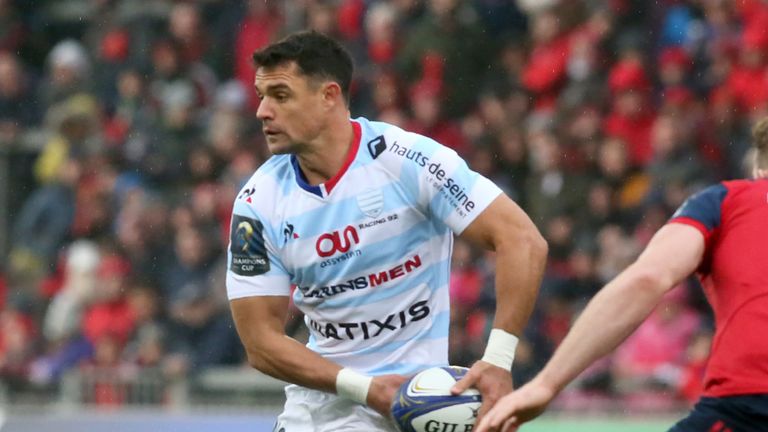 Leinster unleashed McGrath, Porter, Conan, boulders from the bench to intensify the carrying with Joey Carbery weaving his spells behind, while Racing bring on the greatest fly-half in the history of the game to either turn the game (as he did in the Auvergne) or steady the ship (which was at least the theory in Bordeaux).
With Joe Rokocoko sitting alongside Dan Carter this is as imperious as bench as could be imagined at club level.
6. In the Challenge Cup final, we'll see Cardiff against Gloucester in Bilbao.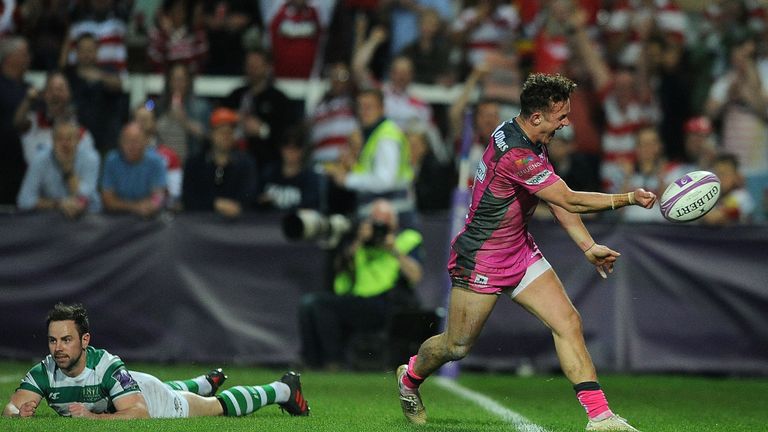 The Cherry & Whites were expected to win, even more so once Newcastle showed their hand, resting players for this Friday's big Premiership clash with Leicester. Jason Woodward ended up touted as the next Antipodean to be worthy of consideration for England...anyone uncapped left down there?
7. Meanwhile, Cardiff Blues fought for their final place. On the subject of the bench, Olly Robinson's two superb pieces of breakdown work helped turn the game and made me wonder if perhaps the ever lateral thinking Eddie Jones might not want a look at the West Country man. He'll have learned more about back row play in Wales than England.
8. Was it my feverish imagination at play or was Dylan Hartley ruled out of the forthcoming England tour of South Africa...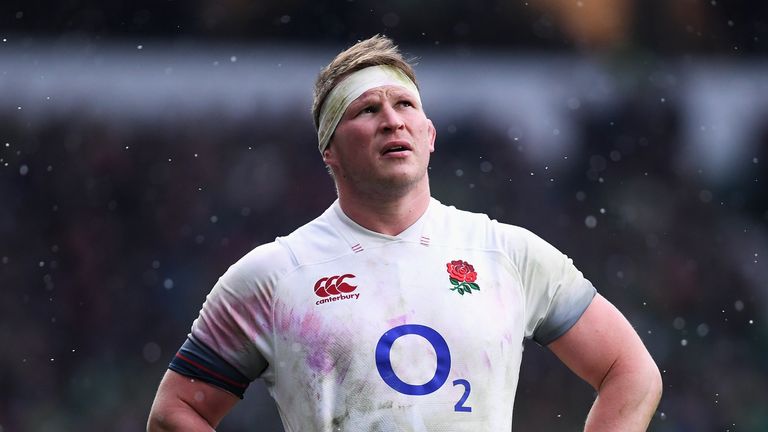 It is a blow for the hooker but another opportunity for Jones to stress the importance of development over results and do what England have failed to achieve for a while and improve the team without being held back by fear of failure...or maybe it was my fevered brain?
9. All sorts of final day angles in the PRO14. The Scarlets should have no problem with the desperately disappointing Dragons but the nature of the loss in Dublin could have repercussions. Make no mistake, the Welsh side believed in their chances and were duly dispatched. They will have suffered severe psychological blows.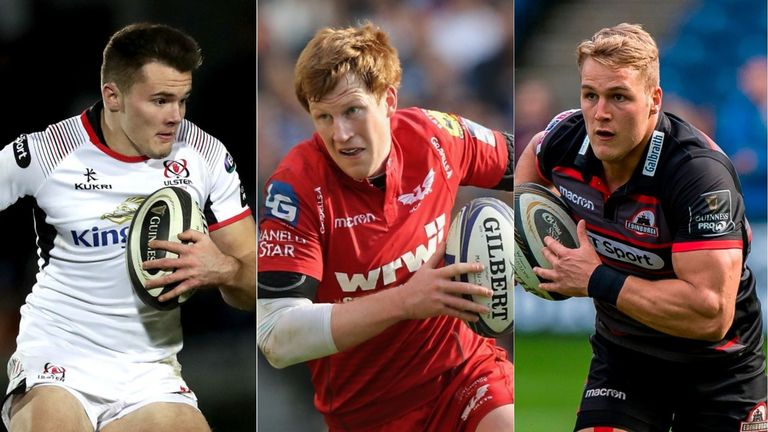 Were Edinburgh to record a bonus-point win against Glasgow, the defending champions would have to win with a bonus point to stay above Edinburgh courtesy of Cockerill's team's extra win. The runners up in this conference face the Cheetahs at home - currently the Scarlets - third place plays Munster away. There's quite a difference in those fixtures.
Munster are assured of second and play Ulster. To compound the complicated end game, if Ulster win with a bonus point in Limerick, Edinburgh would miss out on the playoff's if Glasgow leave them empty handed. It might yet turn into quite some final day.
10. And how about Leicester versus Newcastle? If Dean Richards' ploy of resting some of his stars and throwing the Challenge Cup semi at Gloucester pays off, his old club will miss out on the playoff's for the first time in...what is it...10 years? It all feels a little like a revenge tragedy, don't you think?