Rugby Union Expert & Columnist
Stuart Barnes' talking points: England stop the rot, Furlong is fantastic and All Blacks set the bar
Last Updated: 25/06/18 7:08pm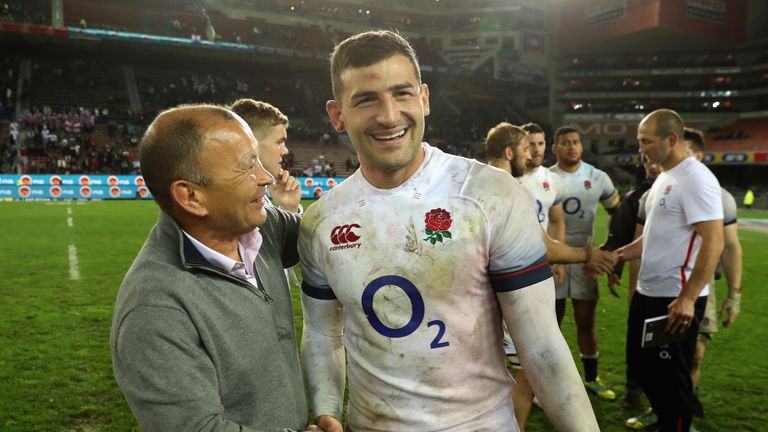 A much-needed win for England, an impressive victory for Ireland and a controversial try for New Zealand feature in this week's talking points.
1. England ended their losing run. In a day when the elements dictated a simple game plan, Eddie Jones' team finally found their tactical nous.
Given the terrible conditions there wasn't much in the way of options but still, they won with something in hand. In the last week England have tacitly been admitting that this sequence of defeats was having an impact.
Jones said too many players were trying too hard and Owen Farrell admitted the team was desperate to get back on the winning road. Desperate is not a good word for a rugby team.
It leads to panicking and panicking leads to penalties and penalties lead to losses. It was all adding up to one big problem for England but at least they can relax now the negative run has come to an end.
2. There were more negatives than positives on the tour but here are a few of the players who did well. Jonny May was voted Saturday's Man of the Match.
He was definitely my England player of the tour. Three tries are sort of what you expect from May but the three assists show a mark of maturity.
He passes well and runs exquisite lines. He is also a good chaser, putting the full back under perpetual pressure. May would not look uncomfortable in the All Black of New Zealand.
On the other wing, Mike Brown tried his heart out and attacked and defended with no shortage of skill. He has answered his critics, myself included...
3. And then there was Danny Boy. The outsider breaking into the inner sanctum. He didn't impose himself too much on the game and he didn't make many errors.
He directed the forwards either side of Ben Youngs as first receivers; all very humdrum. Until the 71st minute and the perfect cross field kick under pressure.
A touch of class. He deserves to be first pick for the autumn. Whether he will be or not, now that's another question.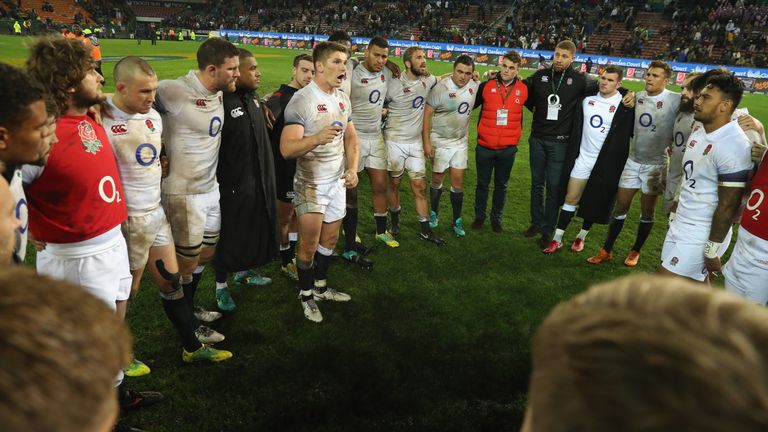 4. England needed the win, South Africa wouldn't have minded it. Rassie Erasmus' selection told you all you needed to know about this third Test.
To leave key playmakers like Handre Pollard and Willie le Roux out was asking for problems. And problems they encountered as Elton Jantjies put his future as an international at risk with an error-ridden and panicky performance.
By the time the Springboks' coach substituted him, the momentum was well and truly with England. Bad selection on the part of Erasmus or shrewd planning for the future?
I'll leave you to be the judge of that one. It depends on how you rate the importance of each international alongside the overwhelming presence of the four-yearly World Cup.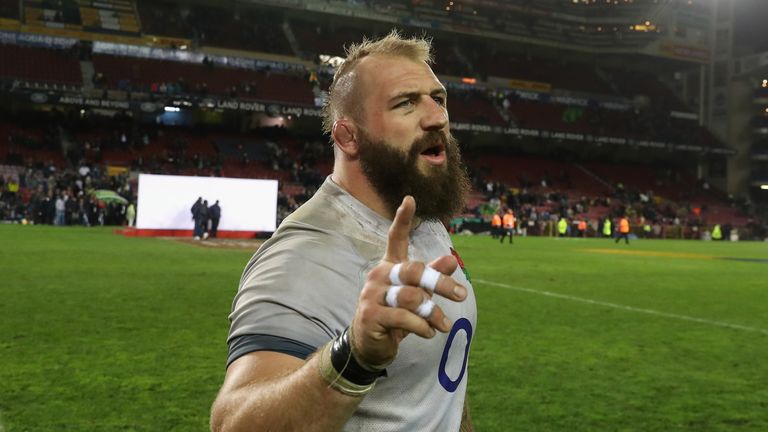 5. A quick word on a few more Harlequins. Joe Marler made quite a difference on the loose head. For all his many virtues Mako Vunipola is not a great scrummager.
The Quin gave England an edge and aggression on the loose head. On the other side of the front row, Kyle Sinckler had his best game in an England jersey.
He showed he can be a starter as well as a finisher. In a pack short of ball carriers he did a tough job and he did it well. It would shock me if Dan Cole got that number three shirt back again.
6. Ireland rounded off their outstanding year with their first series win in Australia since 1979. The Wallabies came at them in waves in the second half but Ireland's organised defence held out.
Maybe the men in green got a little luck at the end but it would be hard to say they didn't deserve it. Ireland are an intelligent and organised side capable of making life hard for any team.
They very much deserve their ranking of world No 2 although they do have a propensity to slow a game down to terminal boredom. It's all very clever but it got under the skin of my Australian commentary friends.
I understand their frustration. I watched the game in the Newlands medics room. The second half seemed to take forever; we had sprained ankles, upset tummies, you name it as the game moved slowly towards what was eventually an electric final quarter.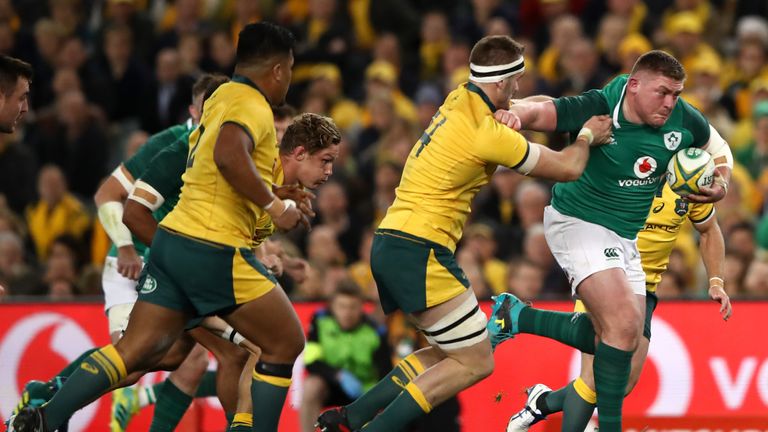 7. Tadhg Furlong was again magnificent. In the tight and loose. Right now he strolls into my world fifteen as the tight head...actually he doesn't stroll, he moves with more pace and menace than that. What a player.
On the subject of decent players, he might have ended up on the losing side but that David Pocock, he's a menace at the breakdown. Ireland had to formulate quite some plan to shift him from over the ball.
A key player in the 2015 World Cup, he looks likely to be just as influential in Japan.
8. Hot favourites for Japan are, of course, New Zealand. While the world grafts for their tries the Kiwis carve their way through defences. Barrett out? Bring in Damian McKenzie.
The rest of us are obsessed with getting bigger, the All Blacks prefer to be quicker and sharper. Their second half against France was simply sensational.
9. The big talking point however was referee John Lacey blocking Baptise Serin's defensive line, McKenzie ran unopposed through a gap when France were very much alive. When Lacey went to the TMO I assumed the try would be cancelled but, no, somehow it stood.
Had the TMO given the decision instead of the referee it sounded as if he would have reset the scrum. Lacey seemed to be compromised by his part in the action. More technological muddles and another instance where New Zealand get breaks from referees they really do not need.
We need Wayne Barnes refereeing the All Blacks. Someone not intimidated by the All Black aura.
10. Not a point but a thank you. The season has drawn to its conclusion as I prepare to head home from Cape Town. It has been my pleasure and delight to share my thoughts with you. Enjoy your summer, we'll chat again, later in the year,
Stuart