Rugby Union Expert & Columnist
Stuart Barnes' talking points: Gallagher Premiership, Guinness PRO14 & Top 14
Last Updated: 20/05/19 11:51am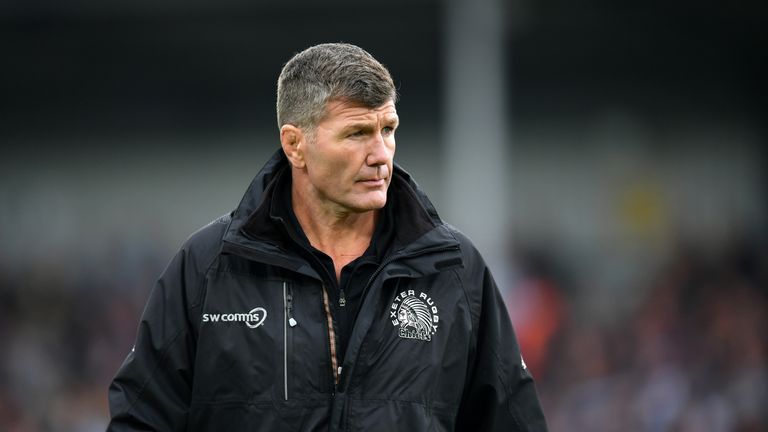 Stuart Barnes casts his eye over the Gallagher Premiership's final day, PRO14 semi-finals and the state of play in the Top 14...
1. Saracens' second team may have lost to Worcester in a fairly meaningless final game of the regular Premiership season but last weekend - to borrow racing parlance - franked their form as they head into the last fortnight of the club season.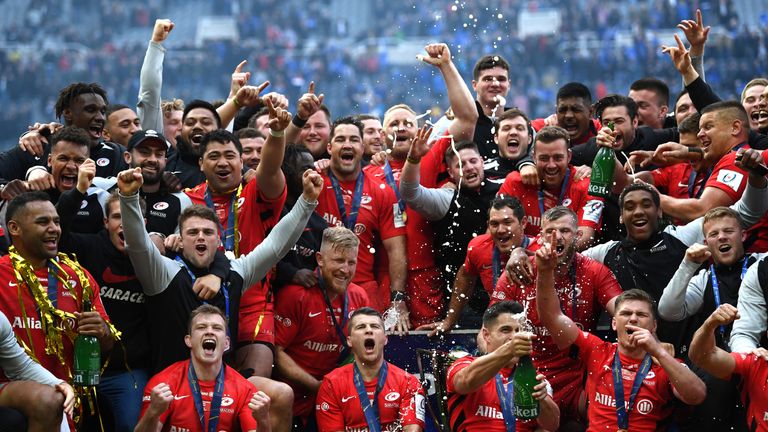 On Friday night Glasgow destroyed Ulster in their PRO14 semi-final. The Scots have played some excellent rugby all season. The Dave Rennie stamp is all over them. Deadly in a broken field. This is the same Glasgow team that were themselves decimated at Saracens in the quarter-final of the European Champions Cup.
I spoke to the Kiwi after that post-match press conference. He thought his team a little too inaccurate but mostly his words were in praise of Saracens. In the other semi-final there were a familiar pair of faces as Leinster met Munster.
These just happen to be the sides Saracens beat in the semi and final of the Champions Cup. Leinster themselves were comfortable winners against Toulouse in their semi-final, the current leaders of the league in France. Sarries' form lines are impeccable.
2. Gloucester have beaten Exeter away in Europe so maybe they know how to beat the Big Two on the road. I just wonder whether there is such a thing as the 'Big Two' right now.
The Chiefs are marvellously consistent week after week but their dependence upon the set-piece to quell a Northampton side down to 13 men at some stages was a worry for a Chiefs fan. Last season it was their ability to seal possession and keep the pressure on that drove their campaign into the corners where they caught and drove their way over try-lines.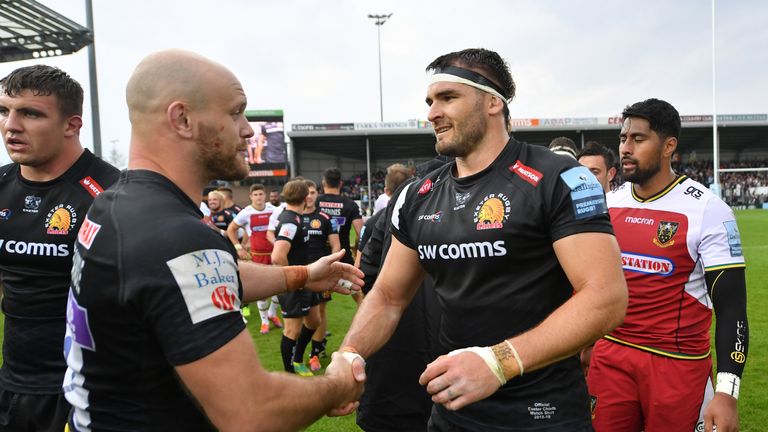 This time around the power of that set-piece is predominantly fuelled by a scrum that savaged Northampton over the weekend. Maybe we will see Dylan Hartley on Saturday as Chris Boyd attempts to give his exciting attacking side a platform from which to take on a not-particularly-pretty Exeter team.
The penalty count against them was severe in the final round. That has to be cut at the scrum where Exeter toyed with them.
3. As for Glasgow versus Leinster, that could be quite some final. Leinster merit much praise in the manner in which they bounced back from their second half battering at the hands of Saracens in Newcastle.
Yet Munster had control of possession for large chunks of the game. Alas, the Munster men are not quite good enough to take the big step. It has been that way for some time as regular semi-final losses confirm.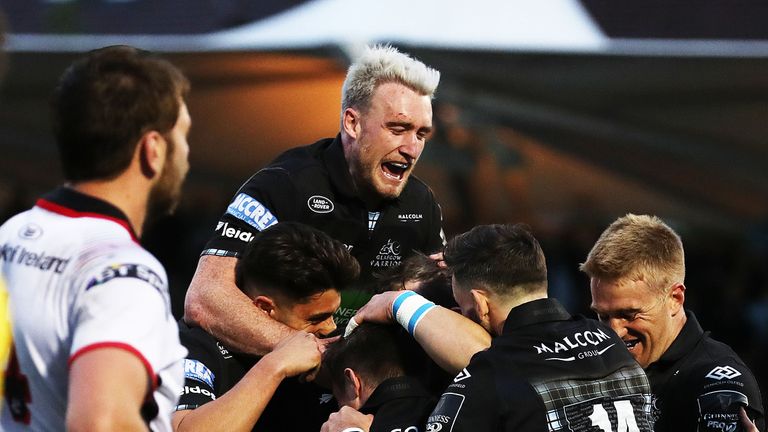 If Glasgow get half the ball Munster managed, Leinster, even with an exceptional defence, could find themselves runners-up twice in one season. The venue and the fact this will be Stuart Hogg's farewell to Glasgow makes me lean towards the side of the Scottish team who will be a little fresher than Leinster.
4. In France we are through to the final round of regular matches. The game that stands out is second place Clermont Auvergne's home fixture with Montpellier.
Vern Cotter's team leapfrogged La Rochelle at the weekend by scoring a five-star five point win against Stade Francais to end one big money club's aspirations for the season. They have edged into sixth place on the back of their superior head-to-head record with La Rochelle.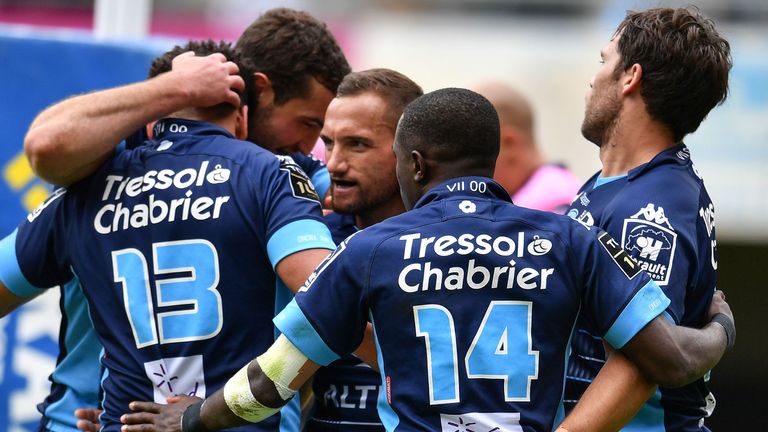 They blew what many expected to be their title last season. Are they coming from off the pace to glory this year? Clermont away compared to Bordeaux Begles at home for La Rochelle means the West Coast team are favourites but the mountain men are already through with a guaranteed home semi-final.
The key question is what will they do in terms of selection? I suspect they'll go strong. The following week they will sit out the first round of barrage games. Now is not the time to take a fortnight off. You can never tell what will happen in this league but I reckon Cotter's men will have to do it the hard way against Cotter's former club.
5. Worries for England: the news that Mako Vunipola is out for three-and-a-half months is a concern for Eddie Jones - no doubt. His exceptional attributes in attack and defence make him one of England's marquee players. If transfers were allowed at Test level he's one of the few players the All Blacks would like to get their hands on.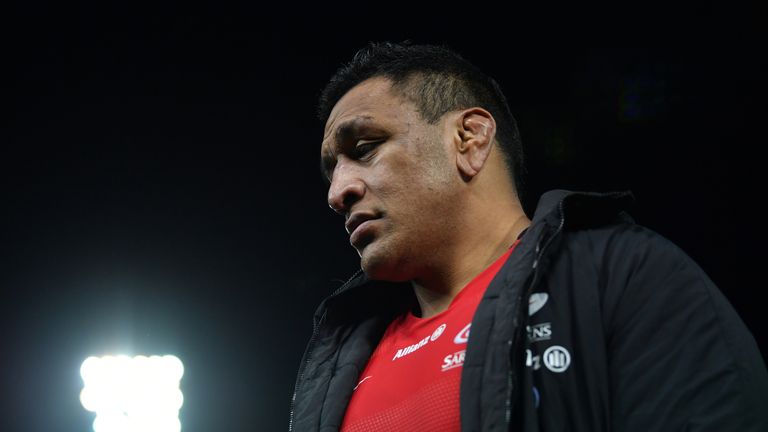 Fingers and various other digits will be crossed. Ideally England could do with him getting some game time, perhaps against Italy in September. There will be other big name injuries - it is the nature of rugby union - so best wishes for the Saracens prop but no bleating about England's 'hard luck' folks.
6. Mako will probably be in the stands at Allianz Park on Saturday for Saracens' semi-final with Gloucester. It is not a level playing field.
A battle where Saracens seem to have most of the firepower, we'll all still be ensnared by the promise of Owen Farrell going head-to-head with a certain Danny Cipriani. I certainly will. I have written on this subject in my Monday newspaper column - let's get the hype going.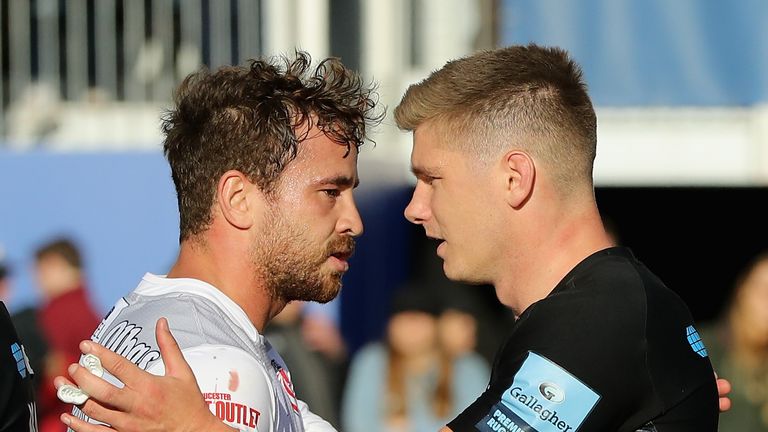 7. Away from the playoffs, a few observations. Everyone seems to be saying how well Bristol did this season but I am sure Pat Lam said it wasn't survival but a place in Europe his newly promoted team were targeting.
Bristol have received much praise, rightly so, for the way they play but shouldn't we take a manager at his word? By Pat's word the season was a disappointment for Bristol.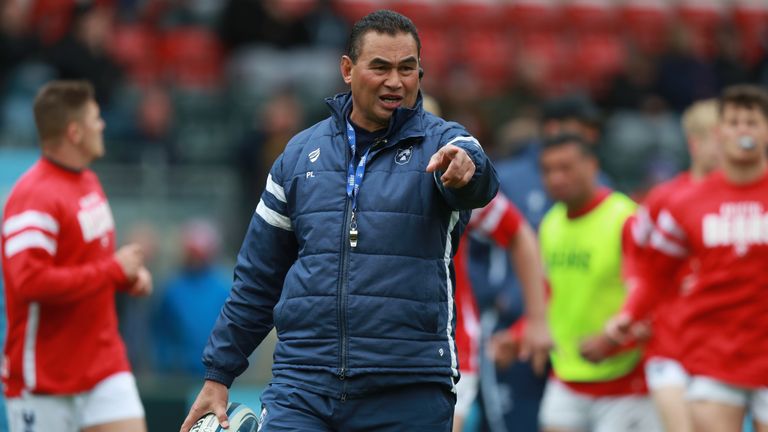 8. The All Blacks might like a fit Mako but they were happy to see the Blues let Steven Luatua go. He headed north to Europe, west to Bristol and is firmly embedding himself as a Bristol legend.
Week in and out, the man is an inspiration. It's the availability and dismissal of players of such stature that make you realise the strength of All Black rugby.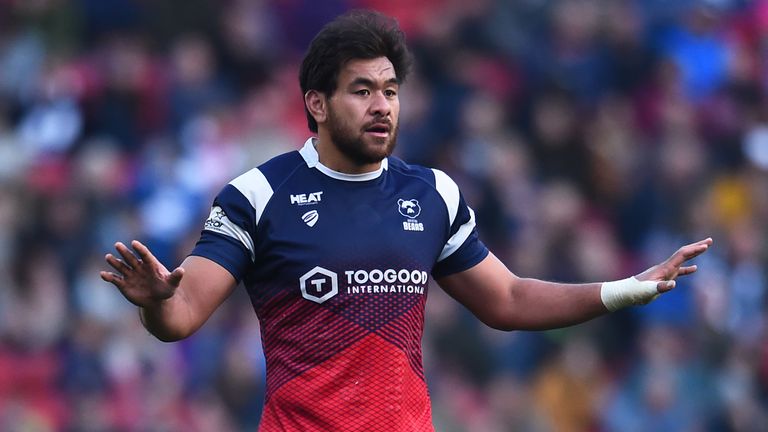 9. Bristol's old rivals, Bath, left it until the dying seconds of the season to score a winning try to send them into the Champions Cup next season. The opposition was Leicester. That made it all the sweeter for the Bath team, I suspect.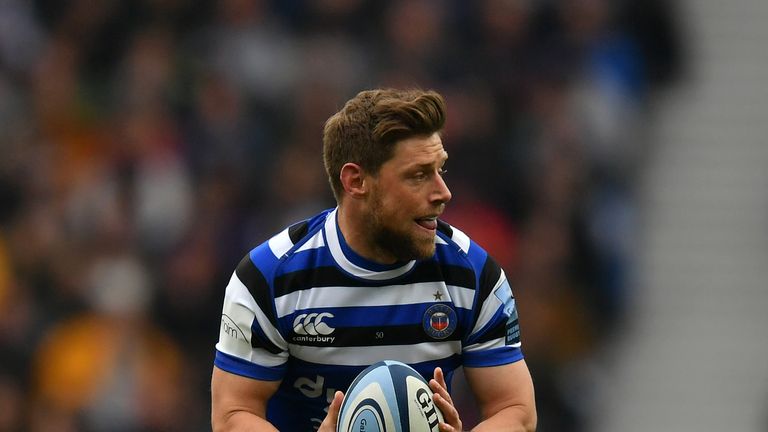 As for the Tigers, they finished eleventh with the worst points differential in the Premiership. The greatest club of the English professional era are under enormous pressure from day one next season. The Welford Road aura has disappeared. Geordan Murphy has to prove the Tigers board knows what it is doing.
10. Bath's joy was Harlequins' despair as a penalty kick dropped centimetres beneath the post to cap a comeback against Wasps that would have sent Harlequins into the playoffs at Northampton's expense.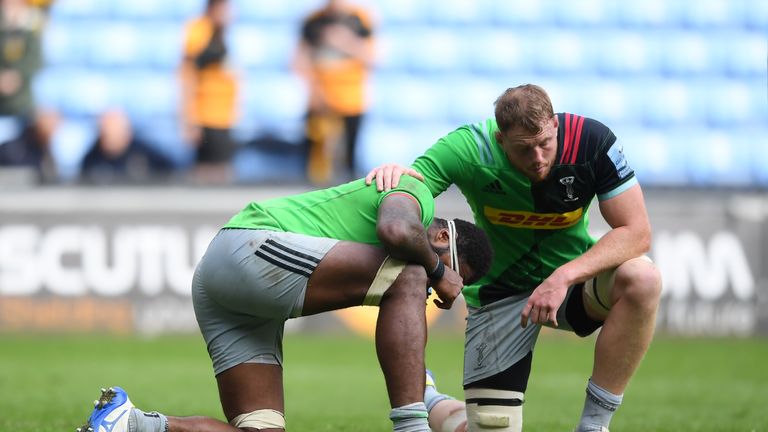 Two consoling thoughts. The London outfit don't look ready to challenge seriously for the title (and look what happened to a Newcastle side of whom the same was said last season) and they have the consolation of a European qualification. Onwards and upwards.