Rugby Union Expert & Columnist
Stuart Barnes: England cannot afford to overlook Steffon Armitage
Last Updated: 20/04/15 3:58pm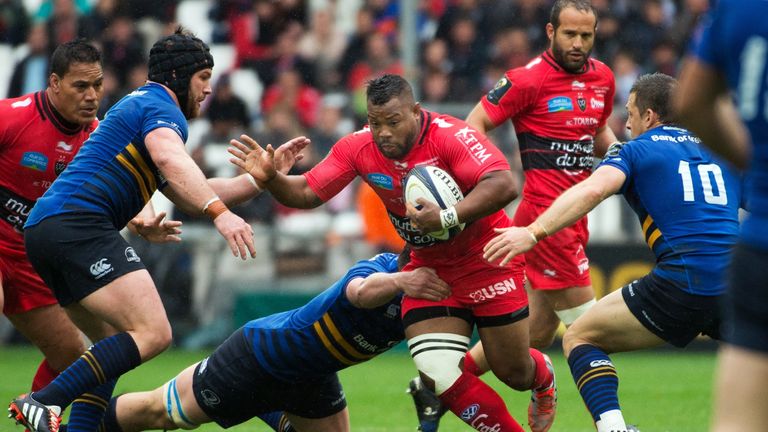 The Steffon Armitage for England debate will rage on after his superb showing against Leinster, says Stuart Barnes...
It was a weekend that will not go down in the annals of European rugby history. That, my friends, is what you might call an understatement. I'll focus on the European Champions Cup because I have yet to see the Challenge Cup games, a treat to be saved for later in the week.
But firstly, from my hotel room in Marseilles and then level six of the extravagantly redesigned Stade Velodrome in Marseilles, I did see all the action unfold in the headline games. So what happened?
Well, there was a stack of drama, especially in the Sunday semi-final. It would be no exaggeration to describe the match as a slow burner. Creativity was at its lowest ebb.
There were times when I thought this was a rugby version of the current general election with neither side showing much of their own hand, preferring to focus their forces on negating the opposition. Okay, it was not that bad but nor, let's not kid ourselves was it Munster versus Wasps at Lansdowne Road.
Yet there was drama and there could, maybe should, have been a shock. Jimmy Gopperth had a late drop-goal attempt to win the game that faded to the left of the posts from the sort of position that another ex-Newcastle Falcons fly-half, watching with great interest, would have drilled between the uprights.
The quality of the match would not have mattered to the Leinster team. It would have been a great win, one that their pack arguably deserved. Consolation will be cold but Ireland have a pack with which to go to war in the forthcoming World Cup.
Classic openside battle
Amidst a host of goods performances, Devon Toner stood out as did Jordi Murphy between the higher-profiled presences of the gutsy Jamie Heaslip and Sean O'Brien. O'Brien started the game with a classic O'Brien turnover and would have enjoyed a field day had Juan Smith's injury not forced Steffon Armitage early into the fray.
A lot of people are asking why he was left out – was he dropped? The official answer was a matter of form but before people wonder about his credentials for England, if he cannot make selection for the Toulon semi-final back row, it is worth bearing a few facts in mind.
He was carrying an injury from the Grenoble game and he has played a huge amount of rugby this season. No forward has started more games for Toulon this campaign than the openside. French rugby may be short on subtlety but it is long on grunt. If his form had dipped would that be such a surprise?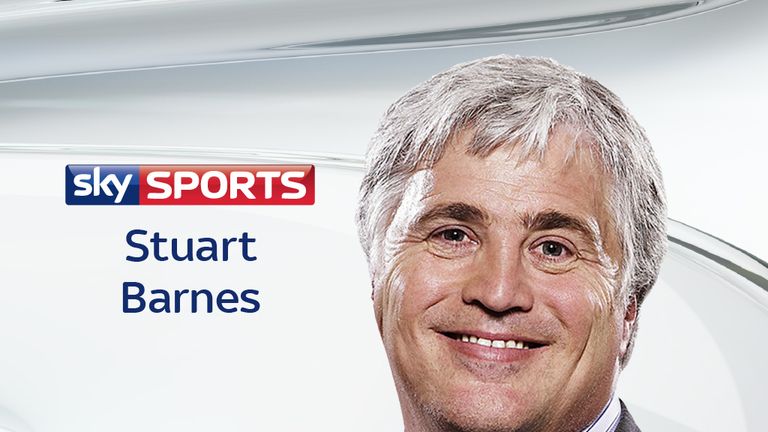 Steffon Armitage is too good to leave out. He is an exceptional case, an Englishman to take on David Pocock.
Stuart Barnes
As it was he bounded into action and turned O'Brien over with his first action in what is surely one of the most important turnovers of his career. To win a World Cup, specialists at this art will be needed. O'Brien is one of the best and the self-exiled Englishman showed his capacity almost immediately.
Armitage has a pending legal case to answer but, being innocent until proven guilty, that should have no bearing on the extended England World Cup squad Stuart Lancaster will pick. Armitage is too good to leave out. He is an exceptional case, an Englishman to take on David Pocock. Anybody watching regular doses of Super Rugby will know what I mean.
Enough of this digression, albeit a fascinating one – it was Leigh Halfpenny's boot that prevailed, that wore a gallant but limited Leinster down. Now they have a short turnaround before a game they must win to keep their Guinness PRO12 hopes alive.
I would imagine Friday night's opponents, Ulster, thoroughly enjoyed the extra-time. Even should Leinster win, they need Cardiff Blues to beat the Ospreys. On current from that looks unlikely – there is much pressure on the shoulders of Matt O'Connor.
So close for Saracens
Saracens nearly ground their way to victory as they nullified the threat of Clermont. Like Leinster, their failure to score a try was their undoing. The decision to leave Dave Strettle out perhaps emphasised the slight over-reliance on defence. So much of what they did was good. They closed Clermont down and made them look mortal in a way Northampton failed.
Those sides meet this weekend as they did a week after Saracens lost last year's final to Toulon. That match was the Premiership final, this is a regular season game but one that Saracens will want to win as they pursue a home semi-final. On current form and mood, they must be fancied to beat the Saints.
I'll say little about the Challenge Cup semi-finals until I have seen both games, other than to credit Gloucester and Edinburgh. The Scots bounced back from a trouncing at the hands of Munster. Highlights showed scrum-half Sam Hidalgo-Clyne looking razor sharp. There is a big debate coming as to who the right man will be for Scotland at that position.
The other man is Greig Laidlaw, who just happens to play for Gloucester. What a sideshow that will be when the teams meet in that particular final. I'll admit I thought Exeter had the momentum and belief to beat the Cherry and Whites, even at Kingsholm, but it sounds like Gloucester were inspired up front. I look forward to seeing it but maybe I'll spend the rest of this day away from thinking, watching, talking and writing rugby.
There's a good book and a bottle of wine with my name waiting in the garden. See you in Belfast for Friday night's Irish humdinger. Ulster are looking for a home semi-final and a chance to knock Leinster out, with O'Connor's men fighting for their lives. It should be riveting. 
Stuart answers your questions...
Got a question for Stuart? Email him at skysportsclub@bskyb.com, tweet @SkySportsRugby #askskyrugby or use the feedback form at skysports.com.
Hi Stuart. Excluding those players based in France, do you think there will be any bolters in England's World Cup squad? Henry Slade and Elliot Daly have been in superb form for their clubs. James Turner
STUART REPLIES: James, I am still including Steffon Armitage as my bolter. Joe Simpson over Danny Care would be my idea of one while I would like to see Daly, although I don't think we will. As for Henry Slade, I am convinced he has a fine future but not as convinced that he is as ready for test rugby as many would have you believe.
Stuart. It's great to see Edinburgh and Gloucester progressing to a European final and I am looking forward to watching two Scottish scrum-halves in action. But has the Challenge Cup been devalued by the winners not qualifying automatically for next year's Champions Cup? The French teams in particular didn't take the competition seriously. Regards, Gordon
STUART REPLIES: Gordon, That club half clash is fabulous, isn't it? As for the automatic qualification, it is the biggest mistake in a rejigged Europe that has made a few errors (knockout games only a fortnight apart for one) because the extra incentive might have made the French take more interest (but then again some of the smaller French clubs have no great Heineken history). I am glad that the knockouts have taken off as they have and an Anglo-Scottish final is a decent outcome.
Stuart. Leinster went down fighting in Marseille but what has your opinion been of Matt O'Connor's reign? Yes he's had to contend with injuries and retirements but we look shorn of confidence in attack, and if we don't beat Ulster next weekend our season is effectively over. Should Leinster cut their losses? Rob, Swords
STUART REPLIES: Rob, O' Connor won a title last year, he has no Jonny Sexton and Brian O'Driscoll is gone. The backs have lost their voice in this team. Coming fifth would admittedly be a shock for a team used to success and the style is not great, I grant you, but a title and European semi-final in two years is not an unmitigated disaster.
It was always going to be tough to follow Joe Schmidt and I understand the fans' frustration but I don't want to call for anyone's dismissal unless they are frankly not up to it, and the results suggest that is not the case with O' Connor. Had Sexton stayed it might have been very different – maybe we need to see how the coach, fly half and team combine after the World Cup.