Our experts weigh in on the debate surrounding a tackle ban in school rugby
Last Updated: 02/03/16 7:59pm
Sky Sports has spoken to five experts - including Will Greenwood - on the debate surrounding tackling in school rugby.
A group of 70 doctors and health experts wrote to the government to urge them to ban tackling in school-level rugby, stating in the letter: "A link has been found between repeat concussions and cognitive impairment and an association with depression, memory loss and diminished verbal abilities, as well as longer term problems."
The Rugby Football Union said that "high quality coaching, officiating, medical support and appropriate player behaviour" would help to reduce the risk of injury.
The letter has sparked debate in the rugby community, with fans of both codes having their say. We spoke to five experts who are involved in the game to get their opinion.
Will Greenwood (Former England centre and Sky Sports pundit)
"This is a tough debate for me because I can see it from the point of view of the game as a former player, and as a parent I understand the call for the safest possible version of the sport.
"I am involved with Marlow Rugby Club who stick to the health and safety protocols handed down by the RFU to the absolute letter, with constant reviews of the way things are done. Safety for children is absolutely paramount.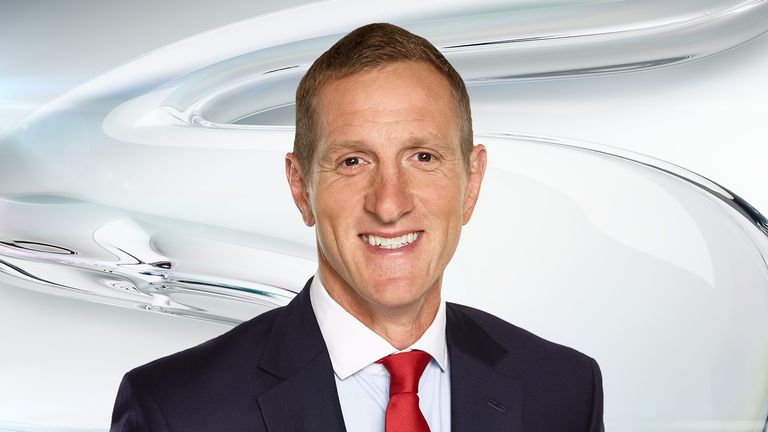 The RFU have given player safety a high priority in the organisation, and that's what gives me the confidence that my son is being equipped as best as possible to deal with taking part in a contact sport.
Will Greenwood
"On the other side of the debate, when doing filming for School of Hard Knocks we teach young men how to tackle, and one thing to consider is that these are close to fully-developed adults who have a lot of power at their disposal and they're learning how to tackle from scratch.
"Learning to tackle at a later age is potentially dangerous as the margin for error gets smaller with each year a child develops and gets stronger.
"I am all for the game of rugby investigating these issues. My son is a young rugby player and I want him to grow up playing a sport I love, but with strict safety measures in place to ensure his safety.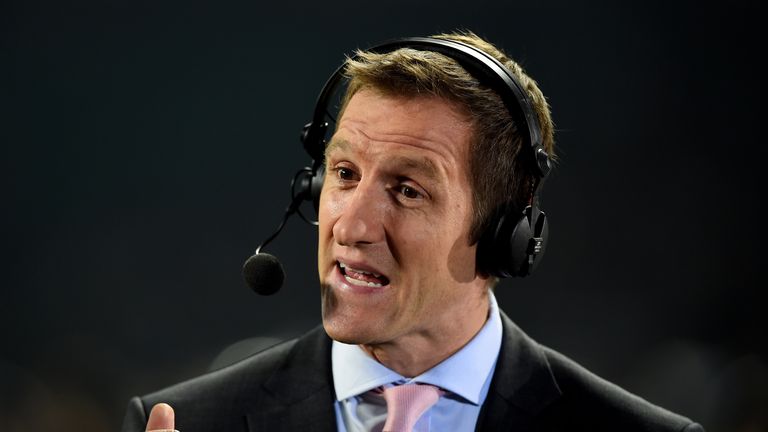 "With that said, I think there should be full focus on teaching children how to tackle, and ensuring that coaches are constantly asked to show they have an intimate understanding of the importance of tackling technique.
"The RFU have given player safety a high priority in the organisation, and that's what gives me the confidence that my son is being equipped as best as possible to deal with taking part in a contact sport."
Phil Vickery (Former England prop)
"I think voices should be heard but when I first heard about it on Wednesday morning I was cross more than anything. It is the middle of the Six Nations, the tournament has been great, everyone is enjoying it - how do we get a headline? Bam. Tackling in schools.
"There is no information or reference to the brilliant work that is being done already. I don't say that with my RFU hat on but there are already things in place to help develop the game and to make it safer - particularly for kids.
"Rugby is a dangerous sport - I don't think we should ever get away from that. But are we a proactive sport which is always looking to make it safer? Yes we are.
"Are we standing here burying our heads in the sand pretending everything is great and saying we don't have to work on anything? No we are not.
"So you stop tackling until you are 18 - what happens then? You have these big athletes who want to start doing contact and have got not technique, no training and no understanding on how to tackle someone. You will have big athletic specimens running at each other with no understanding - that is dangerous!
"We can always look to do more, we are trying to make rugby as safe as it can be but ultimately it is a contact sport and accidents will happen."
Maggie Alphonsi (Former England international)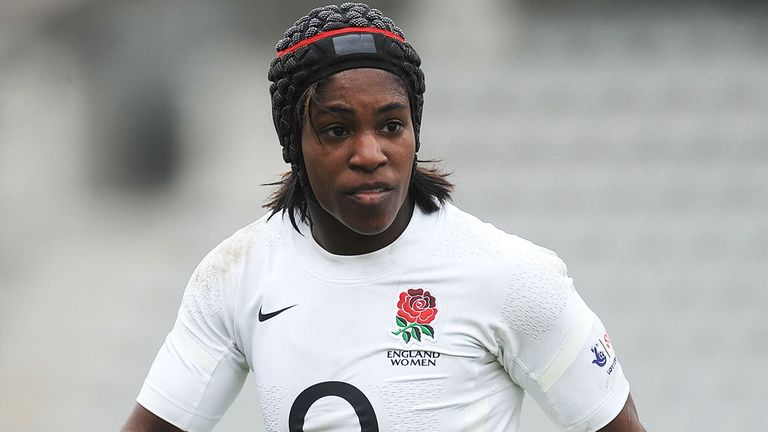 "If this did come into force I think it would really damage rugby union.
"For a lot of the young people, they get into rugby because of the contact element. Rugby is open to all kids of different shapes and sizes, and if you take away that element and you just focus on touch and non-contact rugby, it might put kids off and it might make it harder for young kids to transition into the sport.
"If you start rugby contact at a younger age, kids can develop and they can get conditioned.
"Their body can get used to the contact so when they get to the older age of 18 years old, they're fully developed and fully strong for the actual contact itself."
Dewi Morris (Sky Sports pundit)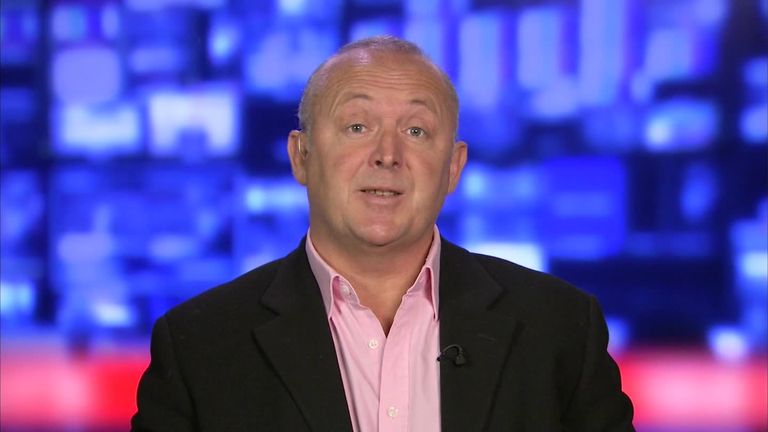 "At the end of the day it is up to the pupils and up to the parents. Rugby is a fantastic sport and it is one of the best team sports in the world and it gives you so much.
"It gives kids a real sense of self-belief, fitness and a sense of belonging. It is a physical sport and there is a danger when you play a contact sport. However, if it is marshalled properly with well-trained coaches and refs then I don't see a problem with tackling.
"The key is getting these kids to tackle properly as proper technique is crucial when you are tackling.
"My daughter is 12 years old and she plays and absolutely loves it. No one should be forced to play - yes, there are dangers and I understand that injuries do happen but I really hope that we focus on getting our kids to tackle properly rather than banning it outright."
Paul Anderson (Huddersfield Giants head coach)
"I think tackling is a necessity, it is something that has to stay in there. It is one of the two integral parts to our game - one is attacking and the other is defending.
"To say that you have to stop one of them until you are 18 - well I don't think it has any part in our game. If you get players at 18 who have never tackled - well basically it is a new game.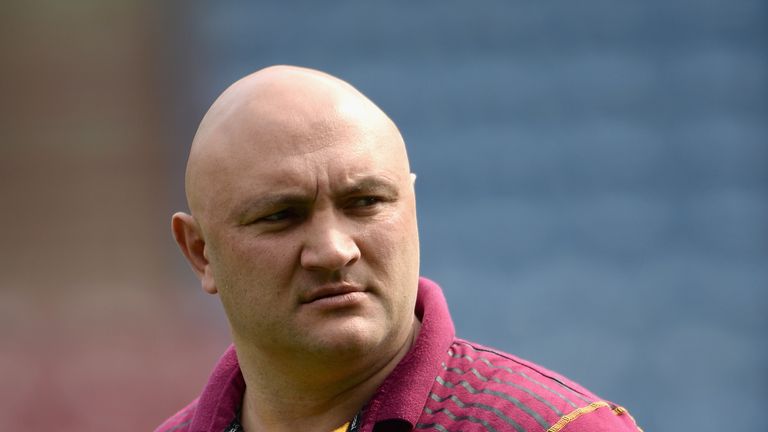 "If I told my kids they could not defend well they would laugh at me. Tackling, defending and collisions is what rugby league and rugby union is all about.
"To take that away until the age of 18, well I am not so sure about that one."
Should tackling be banned from schools rugby? Let us know on twitter @SkySportsRugby or give us your comments below.