Dylan Hartley right man to skipper England, says Sean Fitzpatrick
By PA Sport
Last Updated: 09/03/16 10:54pm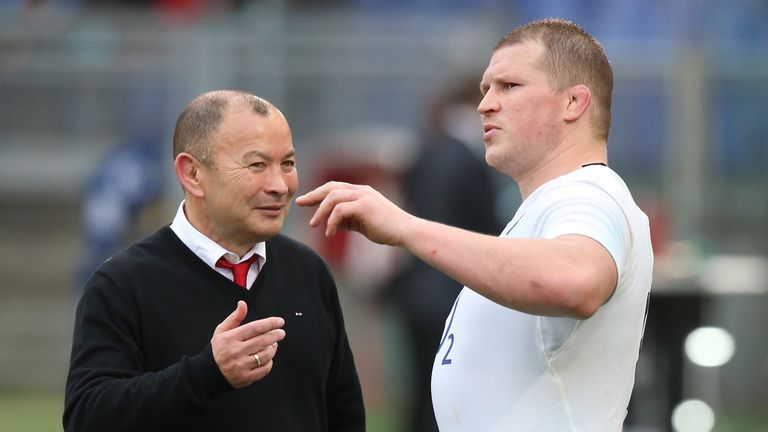 Former New Zealand captain Sean Fitzpatrick believes Eddie Jones selected the right man in Dylan Hartley to captain England in the Six Nations.
World Cup winner Fitzpatrick, who was part of the All Blacks' triumphant 1987 team, rates Hartley's "hard edge" as an asset that can be vital for any leader.
The 52-year-old paid Hartley a compliment in likening the England skipper to himself, recognising the impact being made captain of New Zealand in 1992 had on his own game and his outlook.
Fitzpatrick said: "I can see a bit of me in him. I think the captaincy for me in 1992 was the best thing that ever happened to me - without question.
"It made me focus on my job, other people's jobs and made me the best player I could be. That's purely having that armband. I'm sure Dylan had no idea he was going to be asked.
"He'll realise he has to be fitter and faster. Being captain makes you prepare differently, without question. I think he is what was needed and he has that hard edge about him. I think it will make him a better player and person. It's a massive challenge and I think he is doing an outstanding job to date."
Fitzpatrick played 92 matches for New Zealand over his career and has already passed on advice to Hartley, who was appointed England's captain despite racking up 54 weeks of suspensions throughout his career.
Fitzpatrick added: "I caught up with him and had chats with him. I have been in the same position as him. Halfway through my career I became All Blacks captain.
"That was something I didn't really want to do, it wasn't my cup of tea. It takes a lot of learning and if I can help him in any way I would love to."
European rugby experienced a dismal World Cup in England last autumn, with none of the Six Nations sides going beyond the quarter-finals.
On the resurgence of England, Fitzpatrick said: "What we saw at the World Cup was a level above what we're seeing in the Six Nations, but I think it's getting better by the week as they spend more time together.
"I think the northern hemisphere players have realised they need to up the ante if they want to compete. Eddie Jones has spoken about it and I think it's right. They've got to work hard and they've got to make sacrifices.
"This weekend will be a major challenge and they will all need to be together and Hartley is doing that."