Christian Wade has admitted he would not know which way to turn if both England boss Eddie Jones and Team GB Sevens coach Simon Amor request his services this summer.
The in-form Wasps winger brands himself the "underdog" when it comes to assessing his chances of forcing his way on to England's three-Test tour of Australia in June.
The 24-year-old would dearly love to add to his one Test cap but also said that chasing the Olympic dream in Rio with Team GB would represent the chance of a lifetime.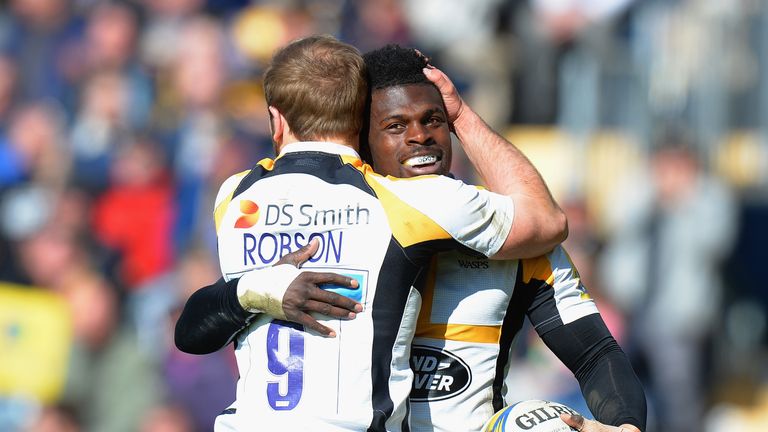 Wade grabbed an Aviva Premiership record-equalling six tries in Wasps' 54-35 victory at Worcester on Saturday, but no one has yet contacted the Coventry club requesting any of their players be made available for August's Rio Olympics.
"It's a difficult one, I'll have to wait and see what happens," said Wade, when asked which he would choose if in demand for both the Olympics and England's Australia tour.
"I've only played one Test so I'm not really sure. We'll have to see.
"That's quite a tough question. In the press, I think there's been one person who's spoken to Eddie (Jones) and he's said they can go (to the Olympics) with his blessing. If that scenario comes around, we'll have to discuss it.
"The decision's not going to be in my hands so it makes it easier for me to concentrate on Wasps.
"It will probably be harder for the other guys in the EPS (elite player squad) who have places to keep. In reality, I'm the underdog.
"All I need to do is focus on my game, do what I can do and let's see what happens."