Jonny Wilkinson was last world-class England player, says Eddie Jones
By Lyall Thomas
Last Updated: 25/11/16 10:03am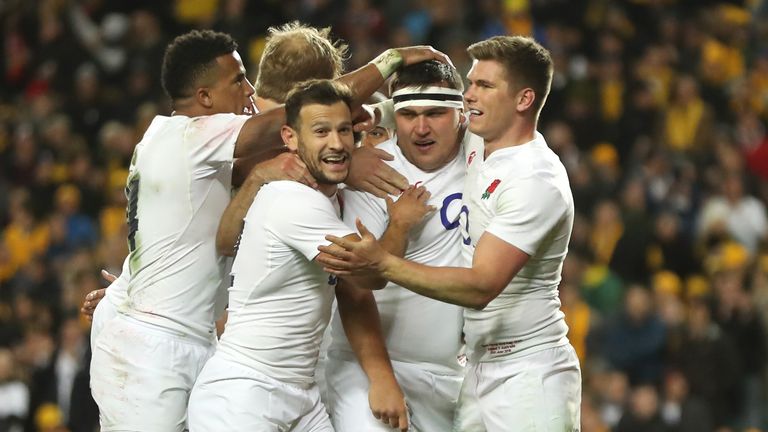 Eddie Jones believes England have failed to produce a world-class player since Jonny Wilkinson - but that could soon change.
The England head coach thinks a number of his current group are close to reaching that heralded status.
England - on an 11-game winning streak since Jones took charge - face Argentina in their next autumn Test at Twickenham on Saturday.
And world player of the year nominees Owen Farrell, Billy Vunipola and George Ford, who all start against the Pumas live on Sky Sports 2HD, are pushing hard for inclusion in a global XV.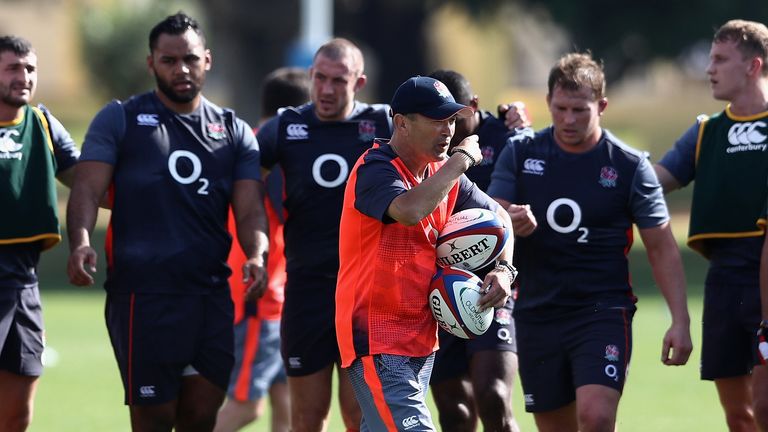 "If you look at the record of English rugby since 2003, there's only been one world-class player produced and that's Jonny Wilkinson," Jones said.
"But some of our guys are moving towards that world-class area. I don't think you get a stamp on your head to say you're world-class now and you've got that for life.
"We've got guys now who are starting to perform at eight out of 10 in every game, and when you do that then you become world class.
"Now we have a number of players who want to be part of a great team and want to be great players. They're growing in assertiveness and in their desire to be better, which I think is fantastic.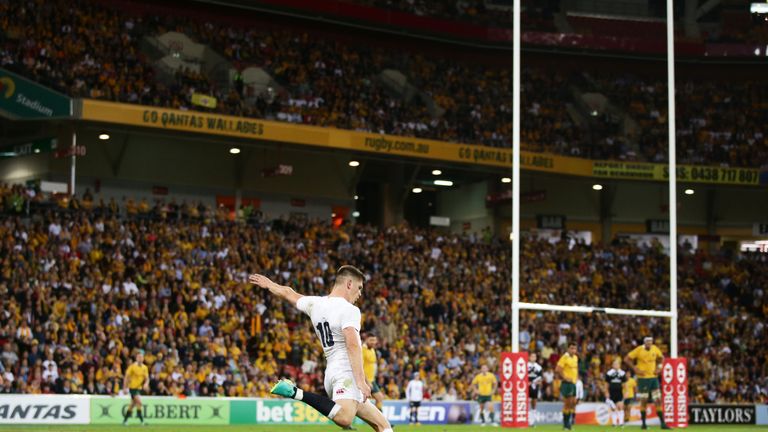 "Before, there hasn't been the desire from the players to push themselves and be great. To do that you have to work that little bit smarter and work that little bit harder."
He added: "They are physical guys. When you go to Argentina, you have a big steak, don't you?
"It's all about being physical. That's our first test. We've got no issue with that, we know that's coming."

Upgrade to Sky Sports now and get 12 months half price. Hurry, offer ends December 4!