Tom Arscott insists he never intended to harm Sale by passing information to brother Luke
By Michael Kelleher
Last Updated: 16/02/17 6:38pm
Former Sale Sharks winger Tom Arscott insists there was no malice behind the conversation he had with his brother Luke that got him sacked.
Arscott received a written warning from the RFU earlier this week for passing inside information to Bristol player Luke ahead of a game against Sale on New Year's Eve.
The following day, Bristol fought back from 15-0 down against Sale to win the Aviva Premiership encounter 24-23 at the AJ Bell Stadium.
Sale subsequently terminated Arscott's contract following a disciplinary investigation and hearing after learning of his conversation with his brother.
Speaking exclusively to Sky Sports News HQ, Arscott has now opened up on the most difficult period of his career.
"It has been a very difficult time for me, my family and my extended family as well," Arscott said. "It has affected a lot of people.
"It is pretty horrible to be honest because when things are reported you don't get the full story.
"Sometimes it is difficult when you are reading about yourself because you feel like if you could put things into context maybe people would view things differently.
"Hopefully after this interview we might be able to do that."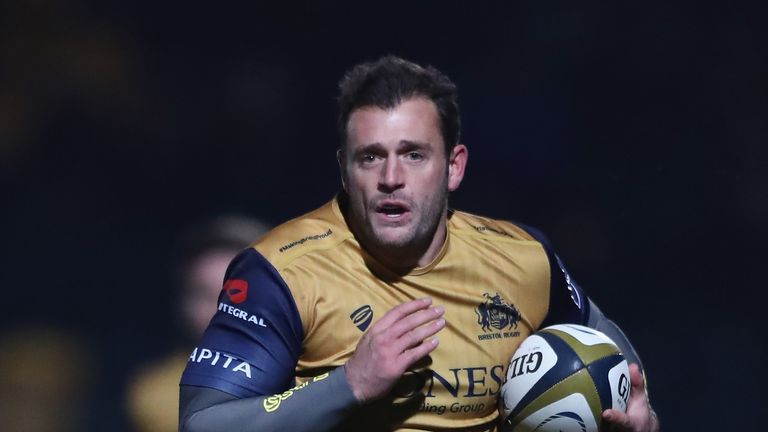 The now infamous conversation between the brothers occurred when Tom went to meet Luke to catch up after a busy festive period at the Marriott hotel near Manchester airport, which is close to Arscott's home.
The conversation quickly turned to the next day's game and Arscott began bragging to his brother about a move he said Bristol would be unable to stop.
"I just went down to meet him and have a bit of a catch up," Arscott explained. "Over the holiday period we don't get to see each other much as you can imagine.
"Obviously with the rugby side of it, I told Luke that we had a new move that I thought we would score off which is where all the issues have come from.
"It was a bit of bragging from my point of view saying 'we are going to score' and just a bit of banter with my brother - a sibling rivalry sort of thing.
"Obviously I have said something that I shouldn't say and I hold my hands up to that but at the time I didn't realise I was saying anything that I shouldn't have been saying.
"When I was speaking to Luke and joking about this move we were going to score off there was no intent for that to go any further or for it to be detrimental to Sale in any way.
"I think there have been reports of me trying to orchestrate to get myself back into the team which is just not the case.
"I had played for eight weeks in a row. This was the first game I hadn't been involved in. You are a professional player and you want to be involved in every game but there was no malice in anything I was saying to Luke."
Arscott was later approached by Sale director of rugby Steve Diamond, who had heard about his visit to see his brother and asked about what was discussed.
The 29-year-old says he immediately informed Diamond of what he had said but was not then aware of the trouble the conversation was set to cause.
"Diams [Steve Diamond] obviously had heard that I had spoken to Luke the night before at the hotel and he just asked me if I had spoken about rugby," Arscott said. "That is when I admitted it and that is where it came from.
"When questioned by Sale I was like 'yeah, this is what I said' because like I said I didn't think I had done anything wrong at the time. Obviously it has come out that I shouldn't have said that."
Arscott has paid a heavy price for his actions but he is keen to stress his transgressions were in no way deliberate and insists he never intended to cause harm to Sale.
"In the RFU investigation it says it was at the lower end of the scale," Arscott said. "I just wanted to clarify that really.
"I am not condoning what was done or said but I just want to be clear that I have not gone out intentionally to try and hurt Sale.
"I was planning on finishing my career at Sale. I like the club. I had a really good group of mates there and I would have happily stayed there for the rest of my career."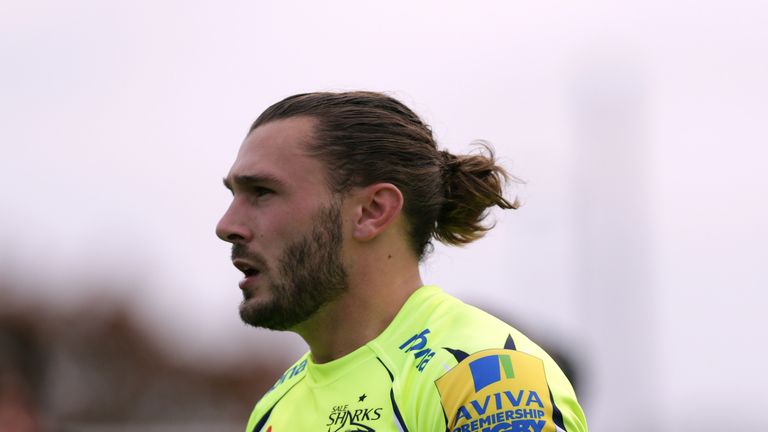 One positive for Arscott during a turbulent seven weeks has been the supportive messages he has received from fans around the country that have helped to lift his spirits.
"I would like to take the opportunity to thank all the fans because through the whole process I have only had two negative tweets sent to me," Arscott said.
"I have had a lot of support from Sale fans and rugby fans in general. That has been really nice to see and that has been a help because when you see things like that in the press you automatically think everyone thinks you are a nasty guy.
"That is part of why I wanted to do this interview - to put things in context and say it was an innocent mistake.
"I have had a chat with my brother and maybe I have said a couple of things I shouldn't have done but there was never any intent or malice behind it."