Stade Francais' Josaia Raisuqe receives 10-week ban for stamping
By Mathieu Wood
Last Updated: 05/04/17 5:33pm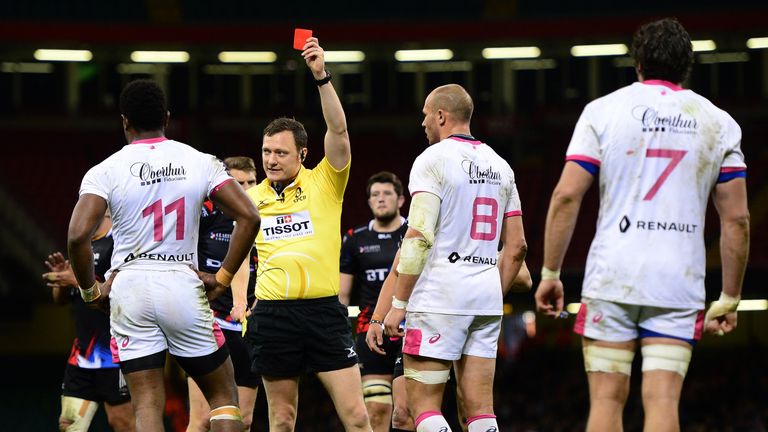 Stade Francais wing Josaia Raisuqe has received a 10-week ban after being cited for stamping following Sunday's European Challenge Cup quarter-final victory over Ospreys in Cardiff.
Raisuqe was reported by the match citing commissioner after he stamped on Ospreys wing Keelan Giles during the match, which Stade won 25-21.
European Professional Club Rugby said an independent disciplinary hearing took place in Paris on Wednesday.
In a statement, EPCR said: "The committee upheld the citing complaint and determined that the offence was a stamp to the head and upper body, and therefore warranted a red card.
"Because the citing was upheld, the subsequent red card shown to the player for a second yellow card offence during the match did not need to be considered by the committee.
"Following recent sanction guidelines concerning kicks and stamps to the head, the committee was required to find that the offence was at the top end of World Rugby's sanctions, and 12 weeks was selected as the appropriate entry point.
"One week was added due to Raisuqe's recent disciplinary record, and then taking into account the player's timely apology to Keelan Giles, as well as his admission that he had committed an act of foul play, the committee reduced the sanction by three weeks before imposing a 10-week suspension."
He was sin-binned by referee Matt Carley following the incident, and was then sent off 12 minutes into the second period after a separate offence that saw him receive a second yellow card.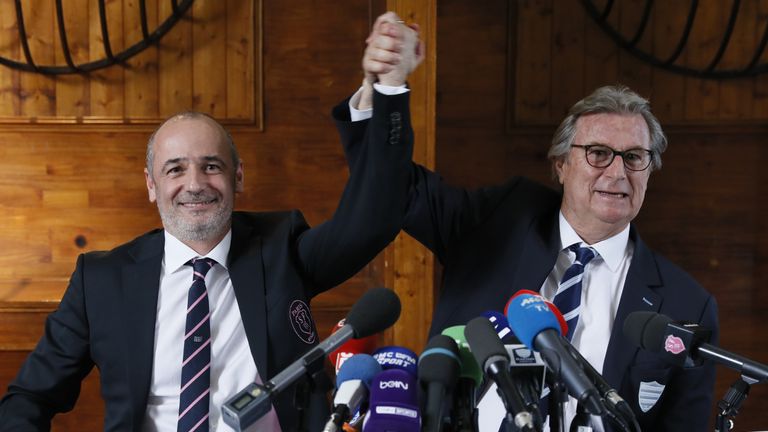 The Stade Francais player cannot feature for the Paris-based club again until August 7, although that could be extended to a later date, pending announcement of Stade's playing schedule.
Among the games he will miss is Stade's Challenge Cup semi-final with Bath in Paris on April 23.
Grab a Sky Sports Month Pass for half price, and let us knock your sporting socks off with a blockbuster month of sport on NOW TV. All for just £16.99.