Dan Leo says World Rugby must stop 'blatant contravening of academy regulations'
By Michael Cantillon
Last Updated: 22/11/17 12:38pm
Pacific Rugby Players Welfare founder and former Samoa international, Dan Leo, has said World Rugby must intervene regarding Pacific Island academies or the "problem will get worse".  
Speaking to Sky Sports as a guest on the Offload, Leo put forward his concerns to World Rugby CEO Brett Gosper, who had suggested the number of European academies in Pacific nations had declined.
"In contrary to what Brett just said about academies, I don't think they are declining, I think the problem is getting worse," Leo said.
"I'm with Tonga in Limerick tonight and I've just spoken to the coaches who are really concerned that they've just lost 23 of their front-line high school players to Japan on the premise that they'll be taken over there for scholarships but they've got to declare allegiance to Japan.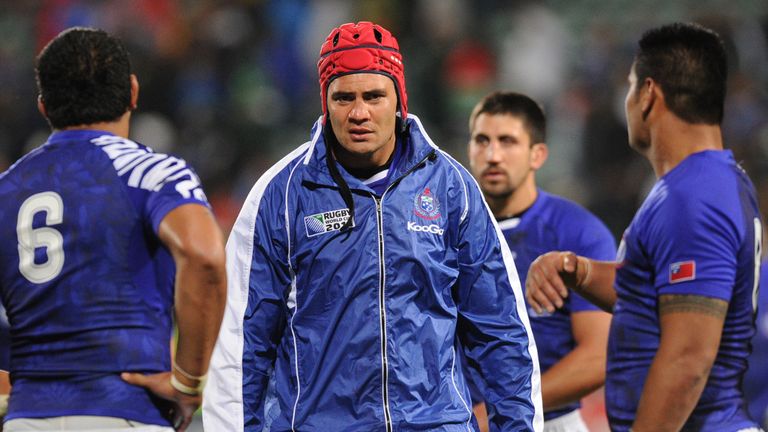 "That's a massive drain on a system that's got 100,000 people. If you lose the top 23 of your high school players in any one year that's going to be a massive problem and I can only see that getting worse, and if World Rugby don't stamp their foot down on this and just say: 'It'll all sort itself out', well it won't."
Gosper responded by pointing out that such academies must be approved by the local unions.
He said: "I wouldn't say that it will just sort itself out, we're definitely monitoring the fact that these are operating.
"Ultimately it's the local union who has to decide if it's something which is good for their union or not, if it's not they work with us to make sure it doesn't happen, they have to approve them. But of course there's an economic benefit."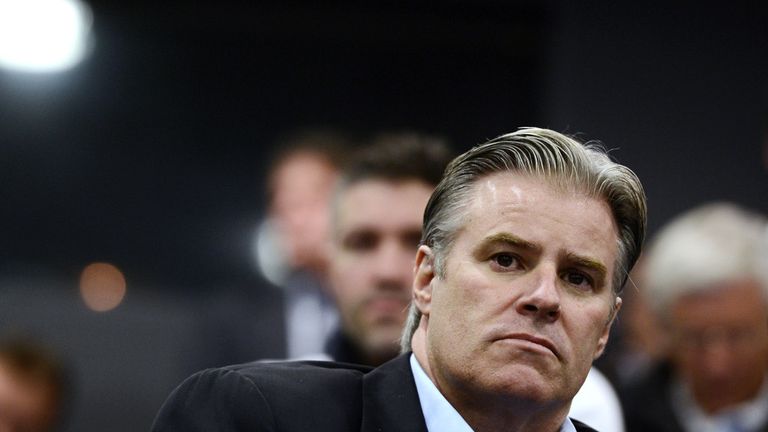 Leo, who earned 39 caps for Samoa between 2005 and 2014, was not in agreement with the World Rugby chief and confronted him as such.
"I don't think that's good enough," Leo replied to Gosper. "It's not good enough that you're letting people make decisions who don't have a professional background.
"If you want to be successful you've got to know what success looks like and these guys, and I'm speaking from experience now, are guys who have been raised in a third world country, have got totally different agendas.
"We've got politicians involved. Our Prime Minster is our rugby union chairman.
"People are voting people in not on their business acumen or rugby nous but because they don't want to get on the wrong side of the prime minster. There's a massive range of issues.
"If you look, World Rugby have already got rules set in place against having academics in place outside of your physical boundaries, which has blatantly been contravened by the French.
"We need World Rugby to put their foot down and clamp down on people who are blatantly contravening World Rugby regulations."
Gosper's reply was short: "We have to do that with the local union, we can't do that in isolation."
Listen to the full podcast HERE for the entire Offload show with World Rugby CEO Brett Gosper and Pacific Rugby Players Welfare founder Dan Leo.