Rugby Union Expert & Columnist
Stuart Barnes' talking points: A look back on 2017 and some 2018 predictions
Last Updated: 01/01/18 10:28pm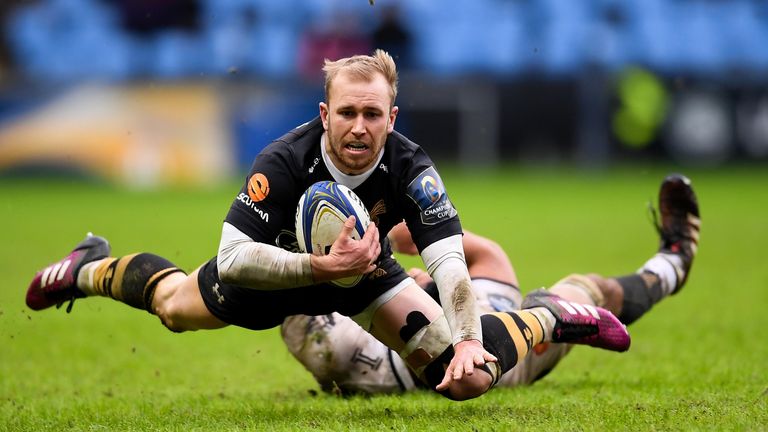 Stuart Barnes looks back on another year of exhilarating rugby in 2017, and makes a few predictions for 2018...
1. What a 2017 that was for Exeter. Rob Baxter's team became champions of England at Twickenham with the narrowest of wins against Wasps.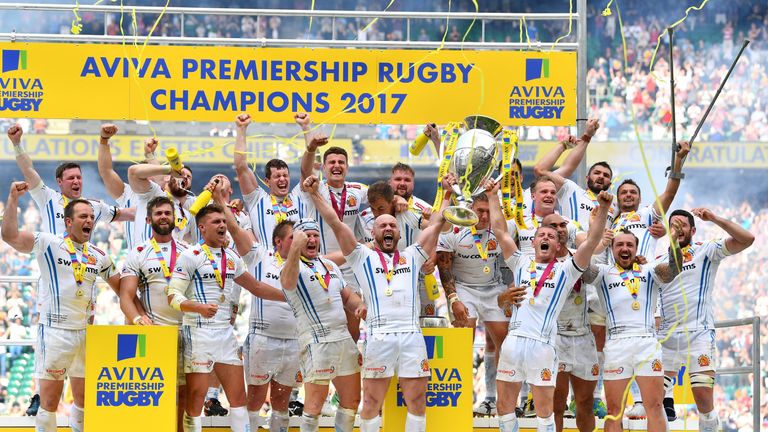 More impressive still is the way they have approached 'the season after'. No hangover, nothing but a determination to keep improving.
Ten points clear of the rest of the Premiership going into 2018 is an outstanding effort, reflecting great credit on the management and the motivation of the players.
2. The Big Guns are lining up behind the champions - albeit a fair way behind them.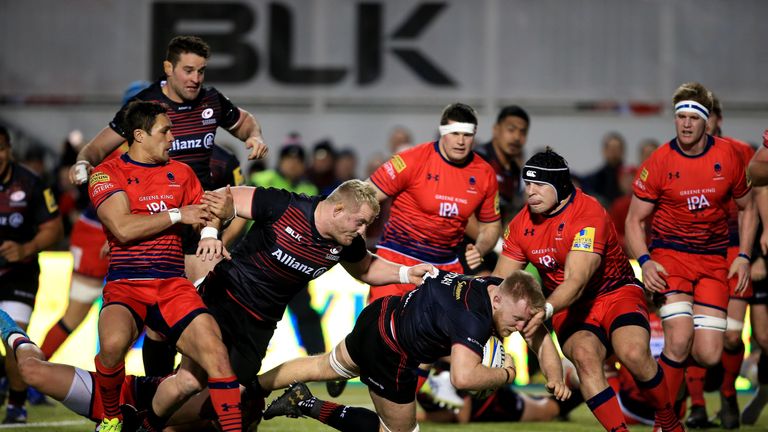 Wasps had a horrible start to the season but are winning and playing some smart stuff in the process. Saracens are back to winning ways after their shock run of seven losses in all competitions. The manner in which they struggled against Worcester in the first half of their most recent game suggests they are not yet back to their best.
3. Gloucester were far from their best against Sale last Saturday. Still, another win, eight from eight at Kingsholm. A full house and a hearty rollicking in traditional Shed spirit for the referee, Andrew Jackson. It was timeless.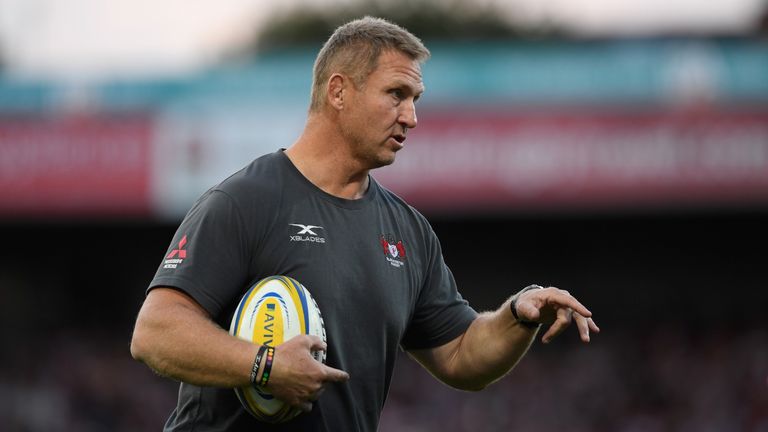 No club touches them for the funniest and most passionate fans, not in England anyway. As for the team, they don't look quite up to beating the Big Three should they make the playoff's but don't let that opinion deflect from the excellent job being done by Johan Ackermannn...and to that great Gloucester supporter, Terry, get well soon.
4. Across the Channel, La Rochelle went into 2018 top of the pile. That was where they finished last season before losing their semi final play off against Toulon. Can they go two games better and take the French Top 14? I think they have a great shout.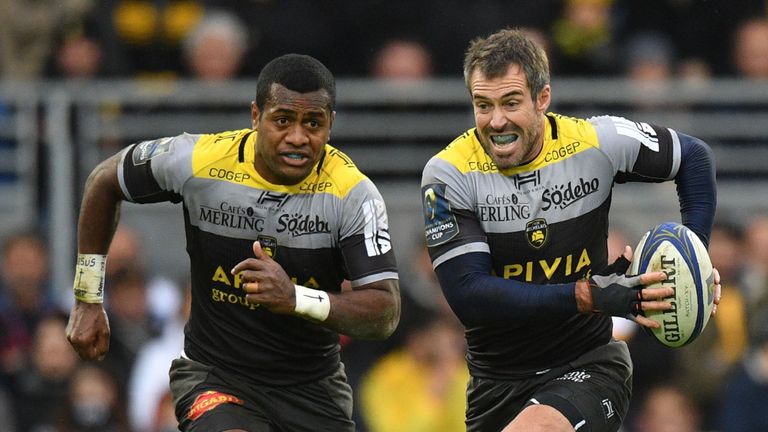 As for Europe, the key to success is a home quarter final. Watch out for their away game in Belfast on Saturday week. Their attitude, performance and result will confirm whether they are as serious about Europe as they are their domestic title.
5. Big Vern is doing just the job Montpellier spent the bucks paying him to do. They may have lost their last game but they are cosily positioned two points off La Rochelle in second position.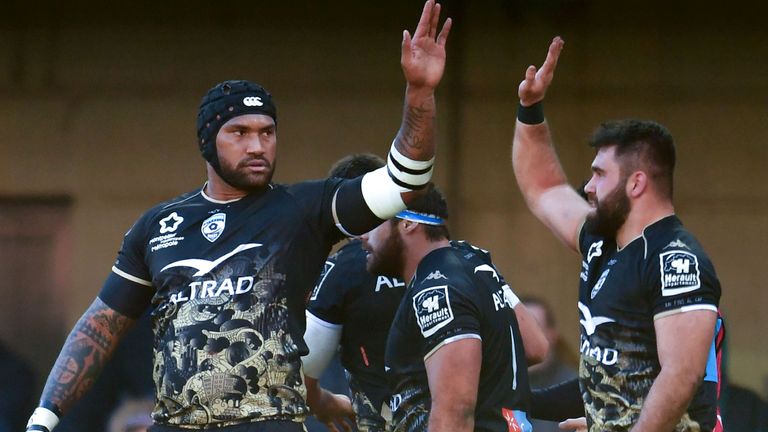 They will definitely target France ahead of European glory. They have it in them to stay in contention for the European knockouts but there is no tougher run-in than Exeter away and Leinster at home.
6. On the subject of Leinster, there has been no more impressive performer anywhere in Europe than the Irish giants.
Look at Exeter's Premiership position and then look at the results between the two sides. They are no fluke. Contenders who flattered to deceive last season, especially in the PRO12 semi final at home to the Scarlets, they are a much improved team with one hell of a squad.
They are easily able to fight on two fronts. The defending champions, the Scarlets top Leinster in conference B. The West Walians won both their seasonal derbies but right now Leinster look by far the more powerful and rounded team.
7. Topping the other conference is Glasgow. Despite a first defeat of the season against Edinburgh they are running away with Conference A.
They were overpowered in Europe and distinctly average in both games against Edinburgh. It is all well and good wanting to play the Dave Rennie way but the foundations have to be a little more solid up front. I wonder if a lack of forward power could yet trouble Scotland in the Six Nations.
8. I keep reading newspaper columns calling for Eddie Jones to 'come clean' about his continual omission of Danny Cipriani. Now, there's no doubt Danny boy is pulling the strings quite beautifully at Wasps but there are a few chinks in his game and it is not as if England don't have decent options in that position.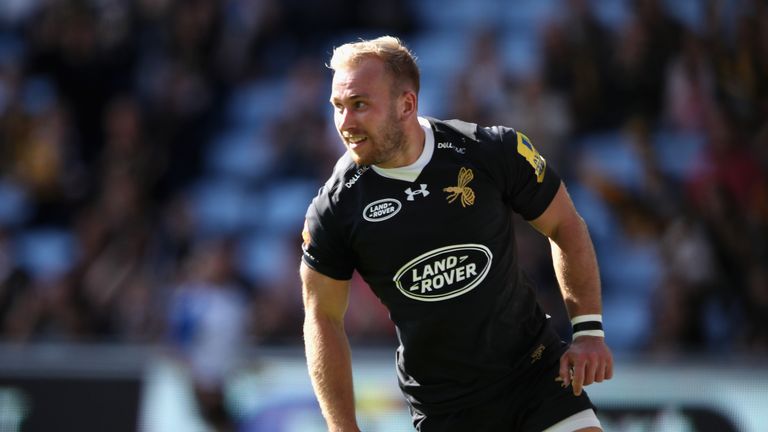 No, what I want to know is why the other Dan, Dan Robson, isn't being given a sniff. He is the man making both DC and Wasps tick. I loved his intelligent performance against Bath. He looks an international in waiting but with Eddie at the helm it may be quite some wait.
9. Manu Tuilagi also made headlines for his non inclusion in the England squad. The headline writers are desperate for the big man to bust his way back into contention.
I think Jones is desperate for him to storm into the team too but this time there seems to be a far more sane softly softly approach. Three games back and he seems to be playing his way back into solid club form.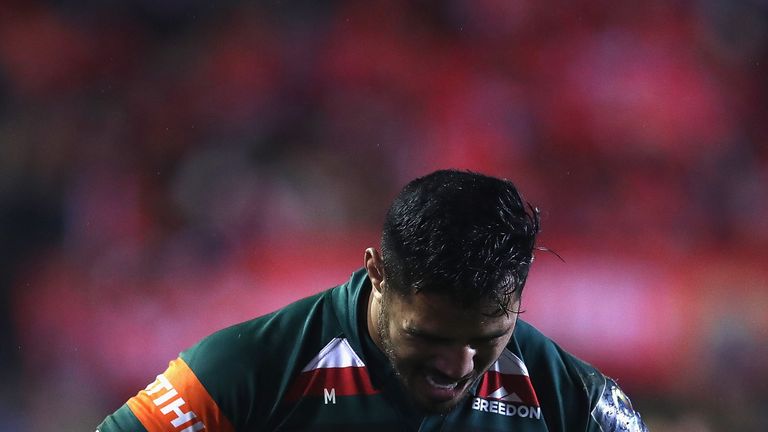 He was okay against Exeter, departing the field a few minutes from the end shaking his head. Let us hope for his sake that the rueful look was more an acknowledgement of Leicester's predicament than another knock (he did take his time getting back into the game after a tackle in the second half).
10. Prediction Time. The crystal ball gave me a few winners over the jumps during the Christmas period but it has a habit of playing tricks with me when it comes to rugby union. So don't bet the mortgage on these predictions.
Saracens to finish a best runner up but lose at quarter final stage in Europe. But they'll bounce back and beat Exeter to reclaim the Premiership.
La Rochelle to do it for the old romantics and play their way to the French final before grinding it out against...oh, let us say Clermont Auvergne in the final.
In the PRO14, Leinster to win the title with something to spare, rounding off a great year with a European Champions Cup victory against Clermont. Gloucester for the Challenge Cup and here's the bravest of all the calls - Bristol to win the Championship.
On the international front England need to start improving their level of performance as the 2019 World Cup approaches. Ireland, even at Twickenham, could be formidable Six Nations opponents.
When the Irish provinces do well in Europe, the national team tends to do well. Joe Schmidt will keep bigging up England as he prepares his side for a tilt at the title. Who'll win? England or Ireland...who'll win when England take on the All Blacks in front of the Sky cameras in November?...let's just say England need that improvement.
To all of you, thanks for reading the column. May your 2018 be a good one, happy new year,
Stuart.