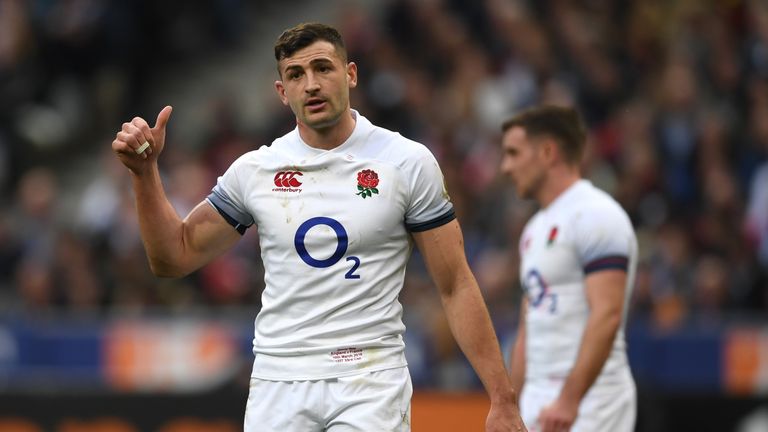 Jonny May believes England "owe the country" when they face Ireland after surrendering the Six Nations title to their rivals.
Successive defeats to Scotland and France ended English hopes of a third consecutive Six Nations crown, and Ireland will now head to Twickenham on Saturday in search of a Grand Slam.
Ireland denied England a Grand Slam with a 13-9 victory in the final match of the 2017 Championship, and May has called on his team-mates to return the favour when the two sides meet on Saturday.
"We do owe the country. People support us and we have an opportunity when we wear that shirt to inspire them and it hasn't been good enough in the last couple of weeks," the Leicester wing said.
"We will be more focused on showing pride than stopping Ireland. It is not a case of stopping them. We haven't shown what we can do in the last couple of weeks so we want to play the way we know we can."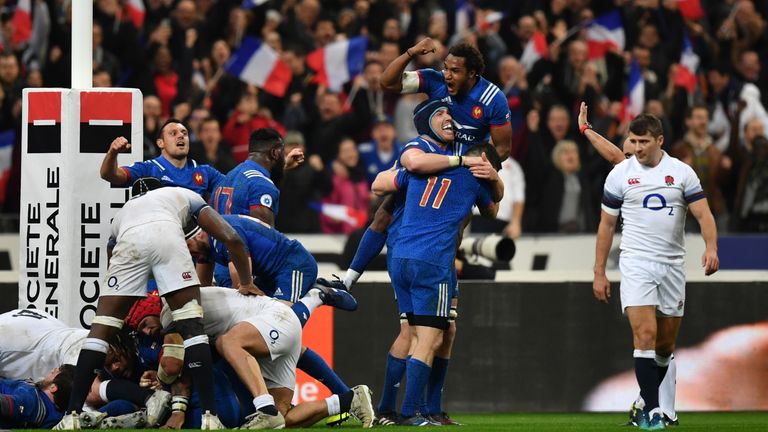 May rejected the suggestion that England are being over-trained, using England's strong finish in Paris as evidence.
"I don't think you can question the regime we have because we have been so successful with it. That is part of our DNA," May said.
"We train very hard and it pays off. At the end if the game I felt there was only one team looking to get the next score."