Ireland rugby internationals Paddy Jackson, Stuart Olding found not guilty of rape
Last Updated: 28/03/18 7:34pm
Ireland and Ulster rugby players Paddy Jackson and Stuart Olding have been found not guilty of rape after an eight-week trial at Belfast Crown Court.
Ulster fly-half Jackson, 26, was also found not guilty on a separate charge of sexual assault after the jury deliberated for three hours and 45 minutes.
The jury of eight men and three women also found Blane McIlroy, 26, not guilty of exposure and Rory Harrison, 25, not guilty of perverting the course of justice and withholding information.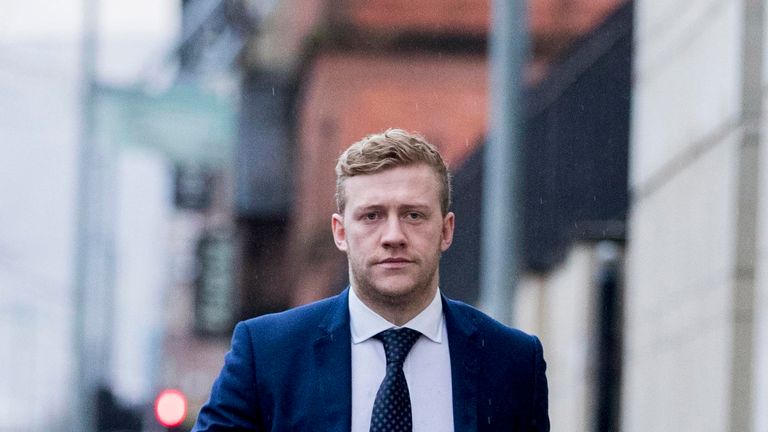 Neither of the players, who have represented their country a combined 29 times, have played at club or national level since they were charged in July last year.
In total, 30 witnesses gave evidence including the four defendants and the complainant whose testimony was heard over eight separate days, and verdicts were returned on day 42.
The court heard from 10 police officers, two doctors, a forensic scientist and a taxi driver who had driven the complainant home on the night in question.
Speaking outside Belfast Crown Court after the verdicts, Jackson said: "I'd just like to thank the judge and the jury for giving me a fair trial, my parents for being here every day, as well as my brother and sisters."
Jackson also thanked his barristers and solicitors.
"Out of respect for my employers I've nothing further to comment," he said.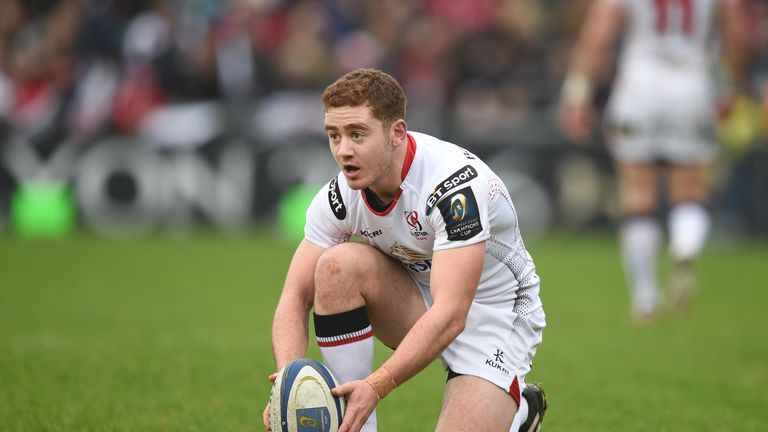 In a statement read by his solicitor Paul Dougan, Olding said: "I want to acknowledge publicly that though I committed no criminal offence on the evening of June 28, 2016, I regret deeply the events of that evening.
"I want to acknowledge that the complainant came to court and gave evidence about her perception of those events.
"I am sorry for the hurt that was caused to the complainant. It was never my intention to cause any upset to anyone on that night.
"I don't agree with her perception of events, and I maintain that everything that happened that evening was consensual."
Marianne O'Kane, assistant director and head of the Public Prosecution Service's serious crime unit, said it was "ultimately right" that the case had been brought to trial.
Ms O'Kane paid tribute to the "courage and determination of the complainant and her family".
She added that she hoped media coverage, which she described as "unprecedented", would help the public better understand the criminal justice system.
She urged victims of crime to come forward on the assurance "that you will be treated with sensitivity and respect throughout".
Although they have been cleared of all charges, Jackson and Olding will continue to be "relieved of all duties" while Ulster and the IRFU conduct an internal review into the events at Jackson's home on June 28, 2016.
The IRFU said in a statement: "The IRFU and Ulster Rugby note the verdict handed down today at the Belfast Crown Court in relation to the case brought against Paddy Jackson and Stuart Olding. We wish to acknowledge that this has undoubtedly been a difficult and extremely traumatic time for all involved.
"To respect the judicial proceedings, the IRFU and Ulster Rugby postponed any internal review of the matter with the players, until the proceedings concluded.
"IRFU and Ulster Rugby officials will review the matter, in line with existing procedures for all contracted players. A Review Committee, made up of senior representatives of the IRFU and Ulster Rugby, has been appointed and will conclude its review as soon as practicable.
"The players will continue to be relieved of all duties while the Review Committee is in process and determining its findings."