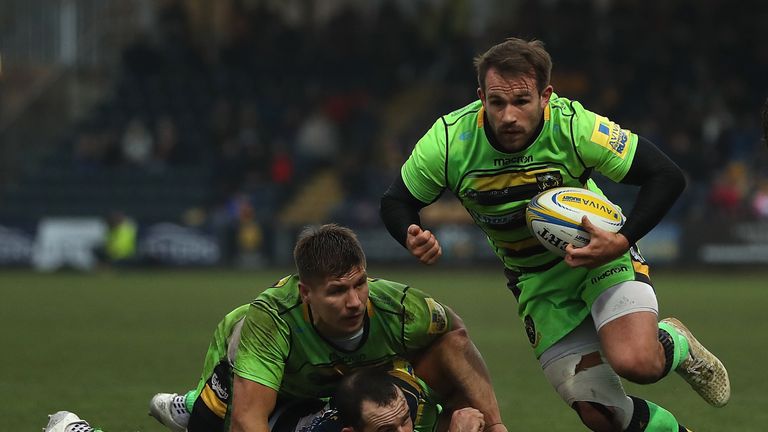 Scrum-half Nic Groom has left Northampton with immediate effect to join the Lions in his native South Africa.
The 28-year-old was granted permission by Saints to return home after scoring seven tries in 51 appearances during his two years at Franklin's Gardens.
"I have loved the opportunity to come over to the UK and play for such a great club in Northampton Saints," said Groom.
"But the time has come for me to return to South Africa. An opportunity has come up to return home, and I am grateful to the club for allowing me to head back early to try and make my mark.
Northampton interim coach Alan Dickens added: "Groomy has had a big impact in his two years at Franklin's Gardens. He has had a very positive influence, both on and off the pitch, and I am sure he will be missed by many Saints supporters.
"But he leaves with our very best wishes and I hope he can achieve everything he wants to back home in South Africa."
The Lions sit top of the South African Super Rugby standings with four wins from seven games. They face the Stormers on Saturday.