Rugby Union Expert & Columnist
Stuart Barnes' talking points: Leinster to win the Champions Cup, plus a PRO14 and Premiership recap
Last Updated: 07/05/18 3:57pm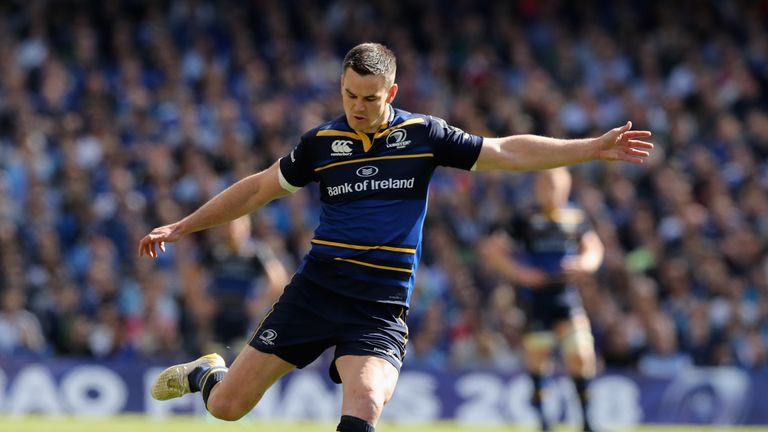 Stuart Barnes looks ahead to the Challenge and Champions Cup finals this weekend, while also recapping the end of the regular domestic campaigns.
1. International squads and extended squads are in the air but let's focus on Europe and the highlights, if not the culmination of the European club season.
On Friday night we bring you coverage of the Challenge Cup final between the ever-improving Blues and utterly erratic Gloucester. The Cherry and Whites have a fine record in this tournament but with a Challenge Cup final win against Toulon in their locker, the Blues too go into the game with happy memories of this competition.
Gloucester have focused on this tournament ever since it became clear that making the final would guarantee a step up into the Champions Cup. They will be far more formidable than they have been in what has been a powder puff couple of weeks. The question is can they just switch the style on? The question for the Blues is, can they keep it going? In Jarrod Evans, they have a young fly-half with a genuine sense of adventure, combined with positional nous. He is bringing plenty out of his Kiwi centres.
With both teams already safely qualified for the Champions Cup, this is a game for nothing but a trophy. An Anglo-Welsh derby in Bilbao, what a way to warm up for the main event on Saturday.
2. Where's the fence? I am going to kick it down. There is no way Leinster will lose this match. There.
This is a team forged in the fire of one of the toughest ever pools. All three clubs finished the season top of their domestic pile. Then Leinster put Saracens - the double defending champions - away with ease in the quarter-final and hammered the current PRO14 champions, the Scarlets in the semi-finals.
Perhaps they will worry that Racing's form will not provide them with the lift that keeps inspiring them. Well, they did finish second in the Top 14 and are in good enough nick to have a chance of winning that particular trophy this season.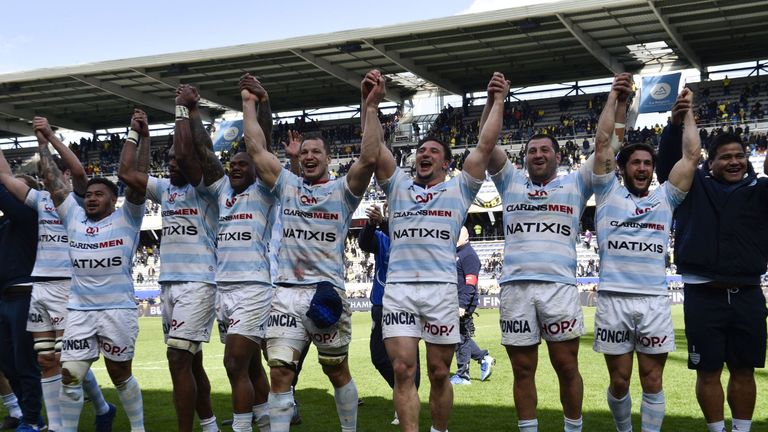 3. But not the Champions Cup. I just cannot see it. Leinster have a superb set-piece, a strong squad, a battling backrow, the best playmaker and midfield in Europe and a back three that is fizzing all over the place.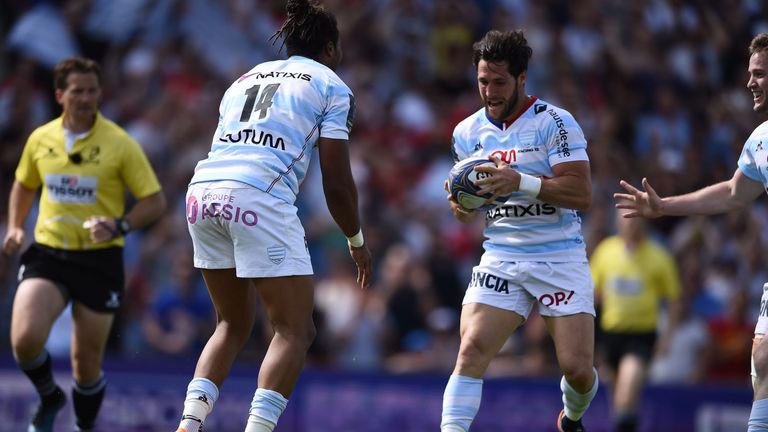 The line speed of the defence is fantastic. Wonderful as Leone Nakarawa is and as marvellously as Wenceslas Lauret is playing, they will miss their main man, Maxime Machenaud. Dan Carter has been assigned the role of impact substitute in his advancing years but this game may have gone before he takes the field.
I may be proven wrong but I am not the only one. The bookmakers are making Leinster 11 point favourites. That is a wide margin for a final where tension tends to tighten the occasion.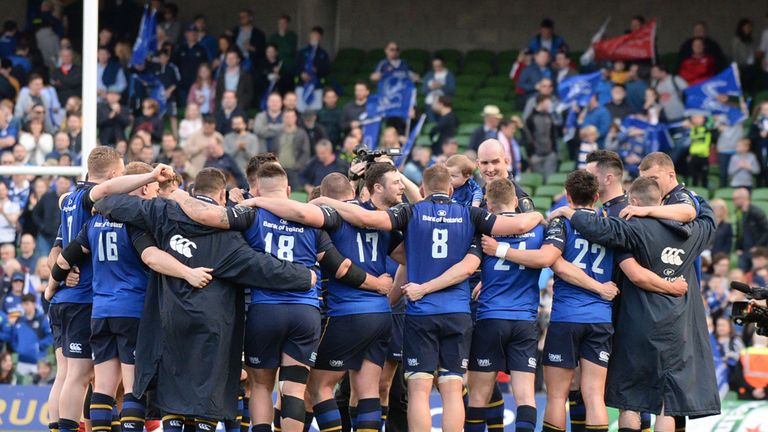 4. I felt for Edinburgh on Saturday. Not because they lost but because they really shouldn't have been playing at Thomond Park.
I have written elsewhere on the subject but having more match victories than any other team in the Conference, I think they should have been top seeds. Bonus points should be just that - a bonus - and not the defining difference. If you want to read my thoughts on this subject in more detail, you can find the details in my regular Monday newspaper column.
5. Munster don't have a chance against Leinster on current form. But a week after a European final can leave even the finest teams vulnerable.
You can win and be too relaxed, lose and be a little demoralised. We saw it do for Saracens last season and they were not a bad side. Munster fans have some hope despite the massive discrepancy between the form of the two sides.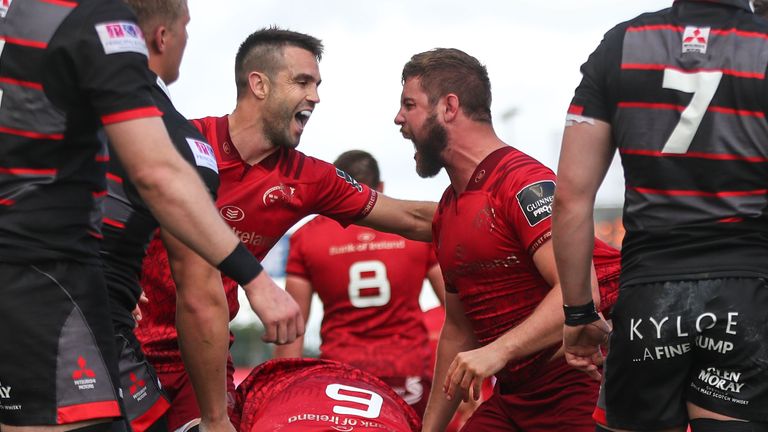 6. The Scarlets did what I expected and hammered a Cheetahs team who qualified off the back of their home advantage in Bloemfontein. We can pretend that the inclusion of the Cheetahs and Kings has been a success but it has not. I didn't even get to Port Elizabeth, oh well.
7. In the Premiership, the major news was Leicester leaving some bad form behind and qualifying for Europe with a big win at Sale. The headline act was the belated return to form of George Ford.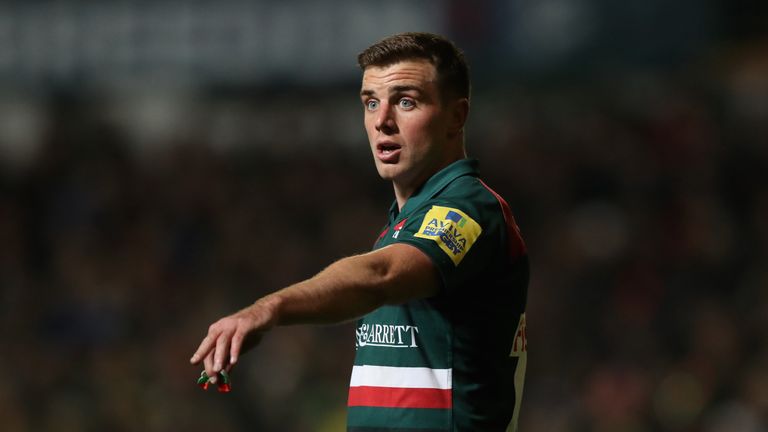 It seems like Danny Cipriani is the only English fly-half being mentioned for the last few weeks - and with good reason. But Ford is a class act and when he tries to influence a game rather than avoid any errors you see his quality oozing. His performance was good news for Eddie Jones ahead of the South African tour.
8. Ford, Youngs, Cole and any Tigers set for South Africa can taper their training to the Test series. I am sure Jones would have loved to see Saracens knocked out but there was fat chance of that as they surge into top gear en route for a crack at regaining their English crown.
With home advantage on their side, it would take a brave man and a DC performance of a lifetime (against Owen Farrell) to stop Exeter and Saracens clashing in the final.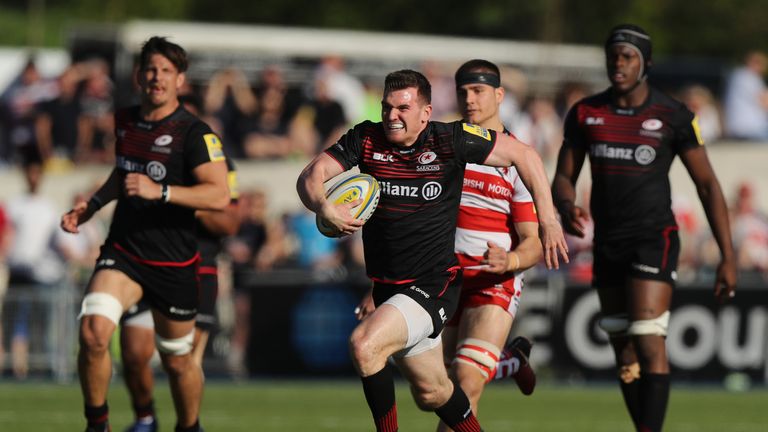 9. Hats off to Castres. A thin squad, a small town in the shadow of Toulouse but they make the top six with regularity. This season they finished sixth to squeeze into the play-off system with a points difference of just +14. That tells you how tough this league is and what a bunch of scrappers Castres are.
10. Super Rugby Watch: A good game in Newlands as the Stormers beat the Bulls while the Sharks turn it on and batter the Highlanders.
South Africa has been in the doldrums for quite some time but they look to be pulling themselves together just in time for the England tour.
Further on down the road, those consecutive Jaguares wins against the Blues and Chiefs on NZ soil might just signal a turning point for the patient Puma squad who have been hoping exposure to Super Rugby will impact positively upon the national team. England and France will be watching South American progress with the keenest of eyes.
As for me, it's Bilbao, the Guggenheim and a fourth Leinster title...fence? What fence? Enjoy.