Stuart Barnes and Miles Harrison reflect on England's tour to South Africa
Last Updated: 25/06/18 8:45pm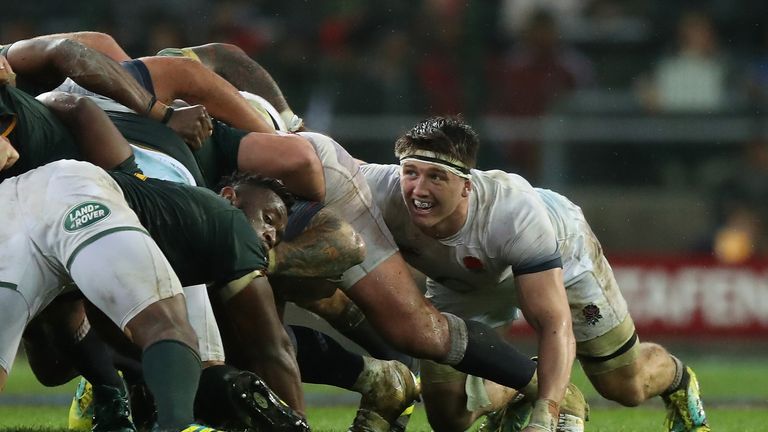 Sky Sports' Stuart Barnes and Miles Harrison review England's series defeat to South Africa and what it means for Eddie Jones' side going forward.
How do you reflect on the tour as a whole?
Miles Harrison: We should not lose sight of the fact that South Africa won the series and there has to be some realism on the plane home for England in terms of the frustration of the whole experience.
They were in such a dominant position at the start of the series, they had this new, reconstructed South Africa side right where they wanted them, to throw that kind of lead away in a Test match, however well South Africa played, it should have been England's series in that respect.
Given where South Africa were going into it, they deserve a lot of credit for winning it 2-1.
Stuart Barnes: We have got to see if England can perform to the level that they did at the weekend, in terms of discipline and decision making, on a normal day.
Saturday was not a normal day, it was a wild and windy Cape Town day. It slowed South Africa down and made England more competitive at the breakdown.
South Africa conceded twice as many penalties and England won twice as many turnovers, that has not been the England story for some time, if they can replicate that in decent conditions then they are moving in the right direction.
Which players stood out during the Test series?
SB: Jonny May was the best England player on tour and he has made the step from being a fine finisher but a bit of a laughing stock in some people's eyes to being a top-class player, if he was wearing the black of New Zealand on the wing he would not look out of place.
I think Mike Brown has gone from an underperformer to someone who, if not injured is a cert for Japan with the ability to play full back and wing.
I think Danny Cipriani has thrown himself into the mix although I am still not sure if he is a cert for that touring party. I also felt the English scrum was so much better and despite all the praise he gets I think there is a question mark about starting Mako Vunipola as I think Joe Marler caused the South African pack many problems.
MH: One player I would add to the mix is Tom Curry. It has been a problem position for England for a long, long time now and I think he was a shining light in a defeated team in the first two Tests, but got a deserved win in the third - he looked very pleased with that after the game and so he should.
The great thing about Tom is that he has got an identical twin Ben who has played so well for England in the U20 Championship and is the exact same type of player. I expect to see Ben in the England set-up before too long, and Tom can go home feeling very satisfied.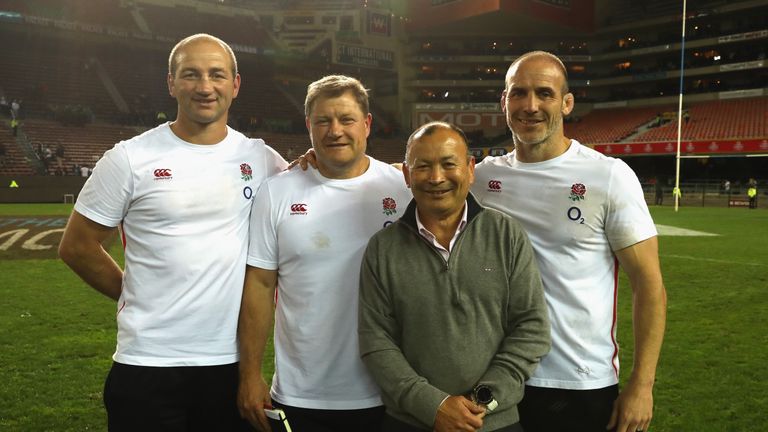 What will the England coaching team look like in the autumn?
SB: England have that fundamental firepower, it's a sad thing in this day and age, they can buy people out of contracts, but at the moment they are struggling. I think you look at the attack overall and Scott Wisemantel can come away with a lot of credit.
If you go back to that first 20 minutes at Ellis Park, it's as good as we have seen. Wisemantel has done really well. Paul Gustard, I think there have been signs on a normal track that he is struggling to handle Test matches, so they have got to find a defensive coach but I don't know who that is.
MH: In terms of the attack coach I think Scott Wisemantel will stay, I think that deal is done. I spoke to Neal Hatley last week and it is clear that the current England coaches, who will still be in post, of course Paul Gustard leaves to join Harlequins, want Wisemantel to become more of a permanent fixture and the attacking aspect to England's game is another positive to take out of this tour.
As for defence coach, the RFU have a chequebook and there are some pretty big names that are already connected and in contract and it might be that England have to go down that route.
Shaun Edwards is obviously a guy that England have looked at before but there is a deal to be done there and that could cause ructions.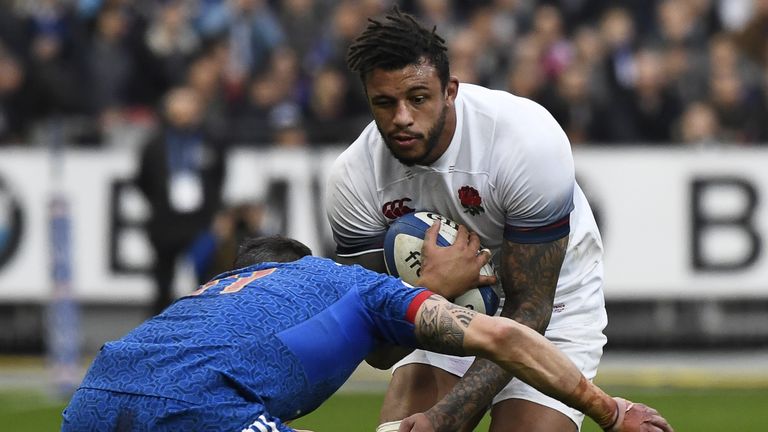 Who can we expect to come into this England team in the autumn?
SB: Courtney Lawes needs to come back, I think England missed his lineout presence and missed his bite as well. If you look at the way the back three went, Anthony Watson is going to have to play incredibly well to get back in the team.
Then of course we keep coming back to Billy Vunipola, the question is not will he play again but will he be fit? Eddie Jones likes to talk about how he plans for every eventuality, he has to start planning for a Billy Vunipola-free Japan.
MH: I think Courtney Lawes is the name I would pick and he's the player that Jones went to when asked.
Danny Cipriani got what he deserved in the third Test, his form has been superb, he's waited so patiently and worked on so many aspects of his game and himself as a person.
I was so pleased for him yesterday but let's not forget that George Ford really is very much part of this and when England really do play he is very much part of that too.
The fact that England now have Cipriani and Ford alongside Farrell is a huge bonus and I think someone like George Ford, although he might not be involved at the start of the autumn internationals, is going to be part of the England plans going forward because he is such a good player.