Nigel Owens says homophobic abuse made him consider retiring
Abuse from two spectators at Twickenham in 2014 contributed to referee Nigel Owens questioning his future in rugby union
By Sky Sports News
Last Updated: 23/08/18 12:52pm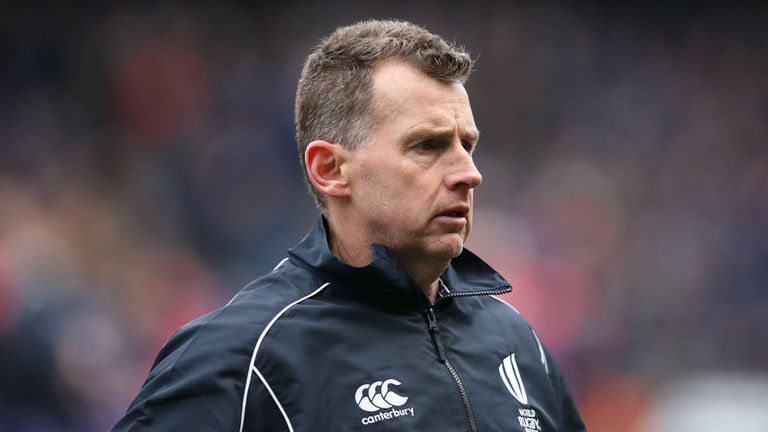 Nigel Owens has revealed homophobic abuse while refereeing at Twickenham in 2014 almost forced him into an early retirement.
Speaking ahead of this weekend's Pride Cymru event in Cardiff, the Welsh official also said that a handwritten letter from Rugby Football Union chairman Bill Beaumont convinced him to carry on.
Owens went on to referee the Rugby World Cup final a year later inside the same stadium - but the abuse from two spectators in the stands during the autumn international between England and New Zealand made him question his future in the sport.
He said: "It was New Zealand vs England in Twickenham, I'd had a couple of phone calls asking me what I'd thought about the comments that had been shouted at me.
"What we really don't know is were they true rugby people or were they people that just came along to that game?
"What was difficult, people talking about it and then everyone in the world knows you're gay. So there was a sense of disappointment, of 'here we go again'. Even now, after all I've been through, there are times where it gets you down and gets you scared."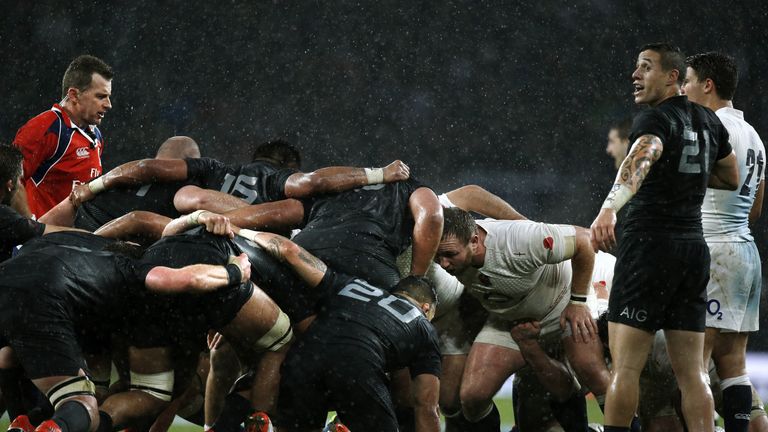 In 2014, following the abuse, Owens said: "Sometimes you get these comments and read these tweets and you think 'do I really need this? Do I really need to do this job?' It does get you down and I honestly think sometimes like saying 'enough is enough, I will walk away from it all'."
The abuse itself was heard and later reported in a letter to a national newspaper by another official sat in the stands. The spectators responsible were subsequently banned from Twickenham for two years.
Owens spoke of how he reconsidered his career direction after receiving a letter from the RFU chairman condemning the incident and the actions of those who abused him.
"Forty-eight hours after the game, on the Monday I think, we were made aware that comments had been made," Beaumont said.
"I just felt sad, that somebody would've stooped so low, and I decided then that I would write a personal letter to Nigel that I care about it and the Union cared about it, and that he would always be welcome at Twickenham."
Owens added: "It was really touching, I read the letter with a little tear in my eye really. Reading that letter that gave me the impression that it really does mean something to him, he really does care."
Owens has since gone on to officiate at Twickenham many times, and received a standing ovation from fans when he arrived at the stadium to take charge of the 2015 Six Nations clash between England and France.