British man cleared of assault on James Stannard
Last Updated: 12/09/18 8:39am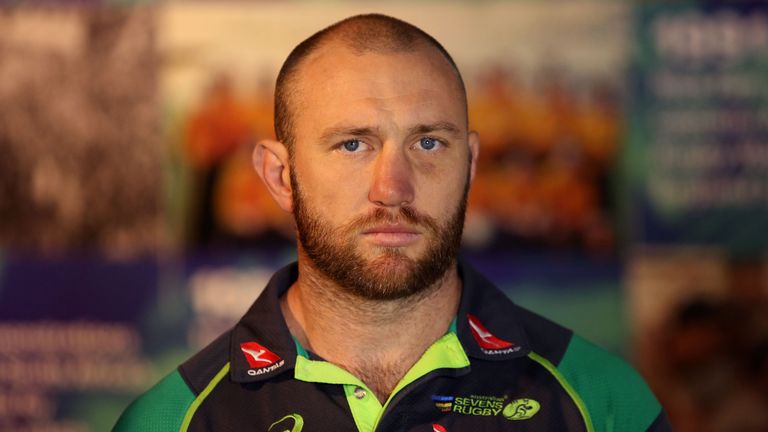 A British man accused of a one-punch attack on Australia's former Rugby Sevens captain James Stannard has been cleared in court.
Sam Oliver, 23, was charged with assault occasioning actual bodily harm by New South Wales police in March after clashing with Stannard outside a kebab shop in Sydney in the early hours of March 30.
The 35-year-old player, who struck his head on the pavement and suffered a fractured skull, spent two nights in hospital and was unable to compete at the Commonwealth Games on the Gold Coast in April.
Oliver, from Newcastle, had denied recklessly causing grievous bodily harm and the alternative charge of assault occasioning actual bodily harm, claiming Stannard hit him first and that he had acted in self-defence.
Following a three-day hearing at Sydney's Downing Centre, magistrate Richard Funston found he was "not satisfied beyond reasonable doubt this very serious charge made out".
Describing it as an "unfortunate incident", he said: "There's no doubt alcohol played a huge part. I've no doubt we would not be here if it wasn't for the fact that alcohol was such a huge issue for both the complainant and the defendant."
He added that many witnesses showed "blurred memories" in their accounts of what happened.
"Nothing good happens after 2am," Oliver told reporters outside the court. "I'm pretty relieved. I need to let my mum know straight away. She's worried sick."
Stannard, who announced his retirement from rugby in June, said he was disappointed with the decision.
He said: "I feel like the truth didn't come out in the hearing. There is no excuse for violence in this community and I don't condone it."