England forward Billy Vunipola says the team should take inspiration from New England Patriots quarterback Tom Brady as they look to build on their great start to the Six Nations.
Boosted by a fully-fit Vunipola, England began their campaign with a 32-20 win over last year's champions Ireland in Dublin - and they impressed again on Sunday at Twickenham, thrashing France 44-8.
But despite the emphatic win, head coach Eddie Jones says he wants more from England, and Vunipola cited the example of the remarkable Brady, who continues to deliver at the age of 41 and recently won his sixth Super Bowl.
Asked about Jones' comments, Vunipola told Sky Sports: "That is the standard we hold ourselves to.
"It is not really based off previous teams and previous results, it is more about what we have within the squad now.
"He said three years ago when he came in that we want to be the best and that is the kind of attitude that pushes you on.
"Look no further than someone like Tom Brady - he is very inspirational.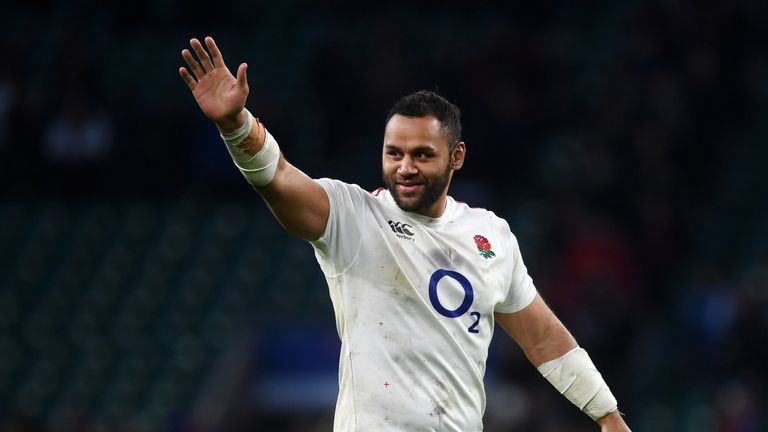 "He has been successful and he still wants to be - and I guess that is where we want to get to.
"It is tough though because, once you start becoming successful, different pressures come on you and hopefully, if we do become successful now, we can deal with it better."
England hooker Jamie George confirmed that Jones gave the team a dressing down at the interval, despite a 30-8 half-time lead.
George: "For 30 minutes we could be happy but, the last 10 minutes of that first half, I think we probably let our foot off the gas a little bit.
"So, he made us aware of that!
"The important thing was for us to have an answer to that and we did to a certain extent - but the exciting thing is that we still have a long way to go."