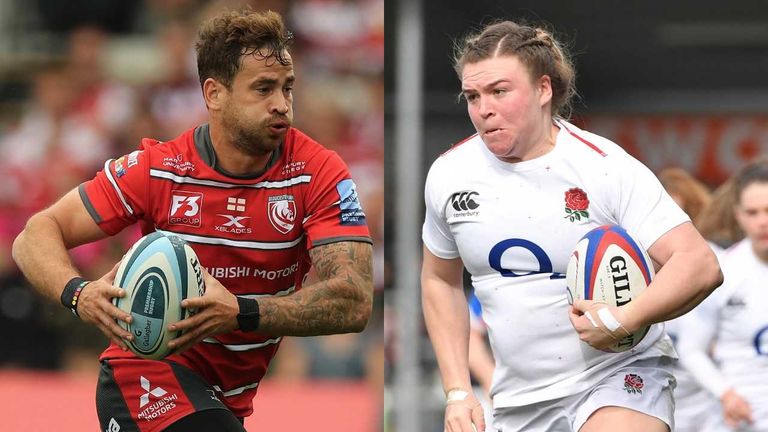 Danny Cipriani has been crowned the RPA Players' Player of the Year and Sarah Bern was named England Women's Player of the Year at an awards ceremony at Twickenham on Wednesday night.
Cipriani polled the most number of votes from his fellow professionals, capping off an impressive first season as a Gloucester player.
The 31-year-old, who was previously named the 2008 Rugby Players Association's Young Player of the Year, became just the third player in RPA history to have won both major awards, following in the footsteps of former Wasps wing Christian Wade and England legend Jonny Wilkinson.
"It's very humbling to be named the winner of such a prestigious and special award," said Cipriani. "Rugby is the ultimate team sport and every day we work exceptionally hard together as a club to improve every aspect of our performance.
"I would like to thank my fellow professionals for the wonderful recognition and to everyone who has continued to support me along this journey."
Bern, a rising star within the domestic game, won a Six Nations Grand Slam with England earlier this year.
"It's an amazing feeling to be recognised in this way by my England team-mates," said Bern. "Having been injured and having worked so hard to get back to this point, I am overwhelmed and thankful to everyone who has been there and supported me throughout my career.
"It's an honour to be a member of this England team, and especially at the age of 21, I am shocked to have such incredible recognition."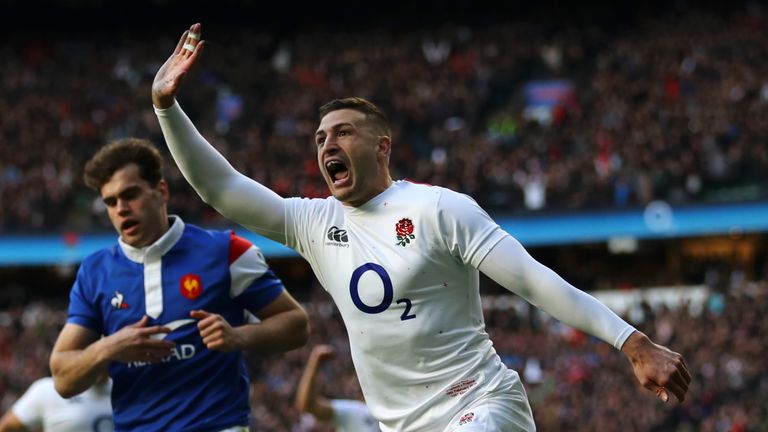 Jonny May was named England Men's Player of the Year on the back of impressive try-scoring form in the Six Nations.
"I am extremely honoured to be named the England Men's Player of the Year," said May. "I am not normally motivated by personal awards but to have the support of my England team-mates is a privilege and inspiration.
"I love playing with these guys, it's been an enjoyable season with England and I can't wait to pull on the white shirt again."
There was more good news for Gloucester as Ollie Thorley won the Young Player of the Year award, while Alex Matthews and Will Muir were the Women's and Men's Sevens Players of the Year respectively.
Winners
RPA Players' Player of the Year: Danny Cipriani
England Women's Player of the Year: Sarah Bern
England Men's Player of the Year: Jonny May
Young Player of the Year: Ollie Thorley
England Women's 7s Player of the Year: Alex Matthews
England Men's 7s Player of the Year: Will Muir
RPA Gain Line Award: Jamie Gibson
RPA Special Merit Award: Mathew Tait
RPA Blyth Spirit Award: Rob Horne