Toulon owner worried coach Bernard Laporte could quit after latest defeat
Toulon owner Mourad Boudjellal admits coach Bernard Laporte could quit the club.
Last Updated: 05/01/14 11:32am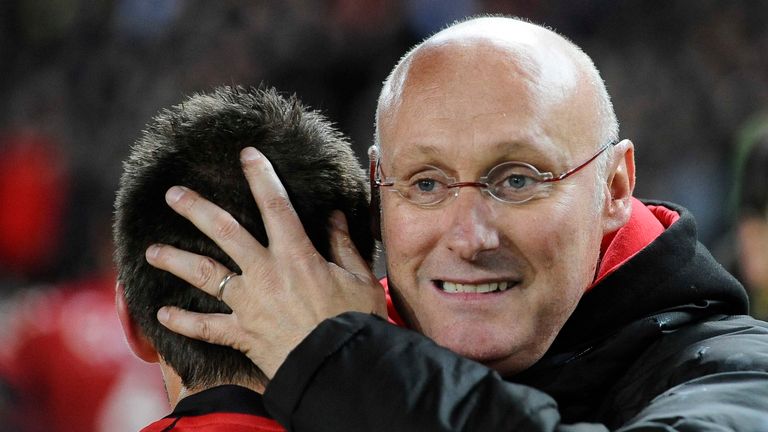 The European champions were stunned 22-21 by Grenoble on Saturday, conceding a last-minute try, and they have now lost three of their last four games.
It was their first home defeat in 363 days and Boudjellal said his team played like "prized idiots", but added that he is worried Laporte may quit.
"I hope the players will be able to regroup. My main concern is whether Bernard will be at training on Monday," Boudjellal said.
"He's disappointed with many things in rugby: the refereeing which sometimes verges on amateurism and the sport which he no longer recognises since he returned to it.
"He's far away from his loved ones and I can tell you that he's had a gutful."