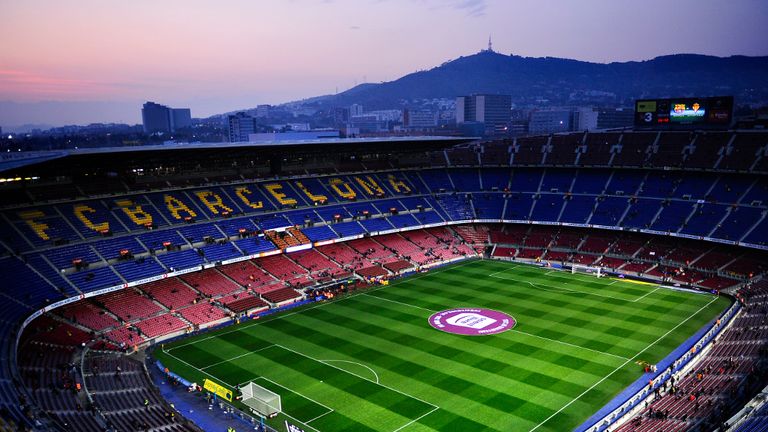 The final of the Top 14 will be held at Barcelona's Nou Camp at the end of the 2015-16 season.
It will be the first time that the Bouclier de Brennus trophy will be contested outside of France and is due to the fact that the Stade de France will be in use during the 2016 European Championships in football.
Usually the Top 14 final is held earlier in the month of June but next year's Rugby World Cup, which is being held in England in September and October, resulted in the match being pushed back to the weekend of June 25-26.
That clashes with the last 16 round of Euro 2016, which starts on June 10.
Ligue National de Rugby (LNR) president Paul Goze said several European venues had been considered, such as Wembley Stadium, Rome and Milan, before they decided on the 98,000 capacity Nou Camp.
"Barcelona is only 180 kilometres from Perpignan and is well served either by road or by flights," added Goze.
In another change to tradition, the Top 14 final will be moved from the Saturday to the Friday evening to avoid competition from the football matches.
Watch Montpellier v Brive live on Sky Sports 2 on Friday from 7.30pm