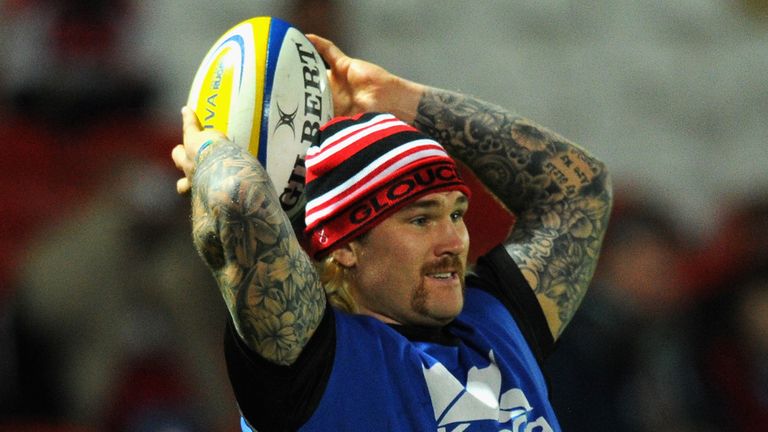 Richard Hibbard will rejoin the Wales squad on Monday after a substitute appearance for Gloucester that left national coach Warren Gatland seeking "clarity" about his injury position.
Wales ruled hooker Hibbard out of contention for Saturday's Test match against Fiji due to an ankle problem.
Under International Rugby Board rules, he was released back to his club at Gloucester's request - and then played eight minutes of their Aviva Premiership defeat against Harlequins on Friday night.
Gatland has admitted "surprise" at developments, although there is nothing to suggest at this stage that 32 times-capped Hibbard will not be involved when Wales host world champions New Zealand next weekend.
"He presented to us early in the week with an injury, we put him in a (surgical) boot and he wasn't available for selection," Gatland said after the 17-13 win over Fiji that saw Scott Baldwin start as hooker and Emyr Phillips on the bench.
"Then he was to go back to Gloucester, and it was a surprise to us that on the Wednesday he presents himself to Gloucester being able to be fit to go on the bench.
"I just want to get some clarity on what's going on. Either you are fit to be available or you are not. If he was fit for Wales, he would have been involved.
"Either he is fit, or he is not. I don't see how you can somehow become fit halfway through the week. I suppose sometimes that's pressure that clubs put on, and he was told he would sit on the bench and he would not go on unless there was an injury.
"He went on with eight minutes to go, but I am not sure if that was a tactical replacement or an injury replacement. I need to check on that.
"But the player needs to take some responsibility as well. I don't blame Gloucester, because they are in their own competition and they want to put out a team that is good enough to win.
"Sometimes, the player needs to be stronger, and that is the conversation we will have with him."