Rugby Union Expert & Columnist
A Six Nations decider in Dublin is a possibility not a foregone conclusion, says Stuart Barnes
Last Updated: 17/02/15 11:11am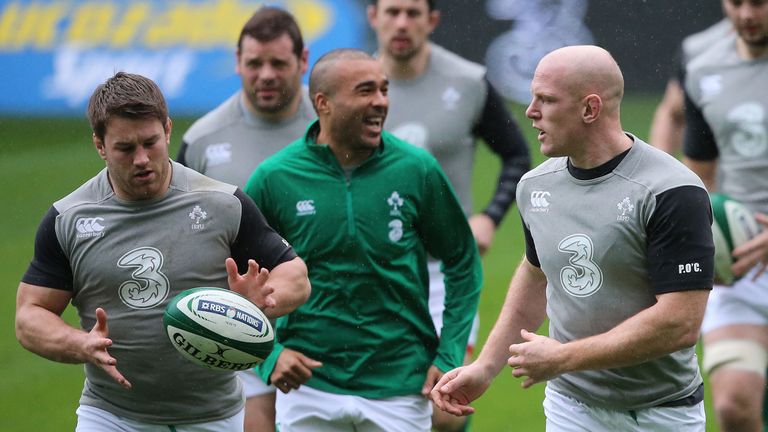 England's Six Nations trip to Ireland has people dubbing it the Dublin decider, but there is far too much rugby to be played to be labelling it that just yet, says Sky Sports pundit Stuart Barnes...
All roads lead to Dublin. After two rounds of this season's Six Nations tournament Ireland and England are the last teams standing as far as shooting for a Grand Slam goes. Since Saturday, most references to the game have declared it a likely Six Nations decider. Most references are utter nonsense.
If Ireland win they still have a hellishly difficult away trip to Cardiff and, on the evidence of Sunday a niggling visit to Edinburgh from where they should emerge with a win but would be far from certain to do so, especially with the possible pressure of a Grand Slam on the line.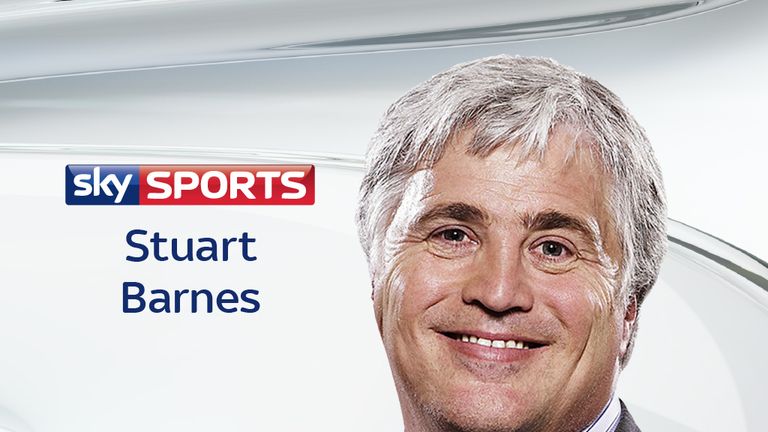 You can admire the percentages, the territorial control and, in the last twenty minutes against France, the sheer organised excellence of the defence but, blimey, there's not much joy, not for a neutral anyway.
Stuart Barnes on Ireland
If England prevail in Dublin it is an imaginative task of the greatest difficulty to see Scotland stopping them at Twickenham and whilst I continue to regard France under Philippe Saint-Andre as the most underperforming Test team in the world, the power they unleashed belatedly against Ireland is a reminder they have the potential to do damage.
They have bloodied English noses before at Twickenham and although England would be strong favourites it is a game where nerves and France combine to make the match anything but a formality.
So let's stick to the facts; we do know that – bar a draw – either England or Ireland will be two games from a Grand Slam two weeks today. We do know that the route the two sides are travelling towards the denouement of this competition and presumably the World Cup thereafter is wildly divergent.
Essentials
Let's start with Ireland. Extreme efficiency is the buzzword. Okay, that's being polite. Ireland have been pretty boring viewing. You can admire the percentages, the territorial control and, in the last 20 minutes against France, the sheer organised excellence of the defence but, blimey, there's not much joy, not for a neutral anyway.
Joe Schmidt has stripped his team back to their barest essentials. It could not be further from what England appear to be up to. While England are formulating their game plan in front of our eyes, Ireland are hiding their own. Schmidt is a master tactician wearing the broadest of sleeves at the moment. It is ugly enough, what Ireland is doing, but it is fascinating.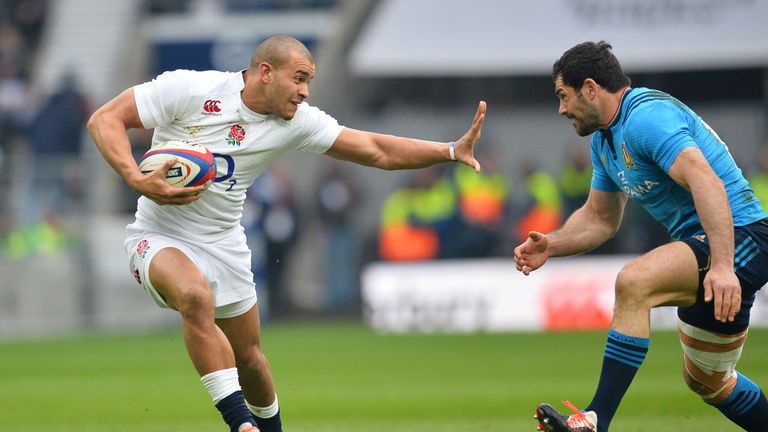 England, in contrast, were anything but efficient for large parts of the match with Italy. It was a spring-time performance with all the elements on display in the briefest period of time. The first 20 minutes were terrible. Defensively sloppy, tactically complacent – Italy could have scored three tries in this period.
Yet there was much to admire too. Jonathan Joseph leads the race for player of the tournament by a country mile but there are tougher days to come. However, his combination with George Ford for his second try was worth the entry fee alone (easy to say when you are in the press box I admit). Amidst the messy bits there is an improving England taking shape before our eyes, one that is growing into a team that will try and win a World Cup next autumn.
Whereas Ireland is keeping much in hiding, England is busy finding its way. Ireland needs to do more in Dublin, England needs eliminate some of the weekend's errors.
Nerve
Wales are the other nation supposedly keeping something back for the World Cup. In the interest of Welsh fans, I hope they are, because while they won in Edinburgh they were anything but impressive. After the loss to England in Cardiff a win will probably do them in the short term but Wales are talking long term and this was not a performance to worry England and Australia.
Scotland should have won the match. They failed to maintain their nerve near the Welsh line. Had they not suffered from an awful case of white-line fever they would not be heading into the Italy game in the same old position as usual. For all the talk of improvement the record reads played two, lost two.
They should beat Italy and they should beat them well. They have improved but having lost against Wales it appears their best chance of achieving two wins is against Ireland in the final round. They again teeter on the precipice of a bleak tournament.
The final match in round three is Wales against France. Both teams had an edge in power over their opponents at the weekend but both struggled to unleash their creative element. While Wales, we know, have said the World Cup is their prime target in 2015 it is impossible to second guess this France team that remains one of the poorest performing French teams in recent history.
They play with battering rams in the era of far nastier and more effective weaponry. There is nothing heraldic about them, just an excess of head-banging stupidity which is so sad given the startling individual talent to go with the sheer size of their squad. They will get it right one day but probably not too often under the current regime. Wales will hope it is not round three of the Six Nations.
Stuart answers your emails...
Got a question for Stuart? Email him at skysportsclub@bskyb.com, Tweet @SkySportsRugby #askskyrugby or use the feedback form on skysports.com.
Hi Stuart, Scrummaging seems to only be a problem at elite level – why is this? Are players/coaches using it to look for penalties? Rhydian Jones
STUART REPLIES: Rhydian, The simple answer is yes... especially in this hemisphere where the game has taken a different route since the game went professional.
Morning Stuart. Is it a coincidence that Edinburgh and Glasgow's 15s and 7s teams are all performing well since Scott Johnson became Director of Rugby? Matthew
STUART REPLIES: Matthew, I am going to be honest and say I don't know. I do know SJ has a reputation for being a lateral sort of thinker and very positive, I also know Scotland were a bit of a mess under him and he has not been in the post that long; also I think Gregor Townsend must take some credit for Glasgow. Ask the question 12 months on and I'll get off the fence.
Stuart – Should Christian Wade be playing for England? Doug Wood
STUART REPLIES: If the first required task of their wingers is to finish, the answer is yes. If it is to play a part in a broader pattern that includes, kick/chase and aggressive defence the answer is no. I'd definitely not be hurrying to write him out of any future equations though, the man can finish.