Josh Adams chats Worcester Warriors, Six Nations, Scarlets, Cinderford RFC and Michael Owen...
He's the joint leading try scorer in this season's Premiership and now a full Wales international, but Josh Adams has had to fight hard to make it with club and country
By Michael Cantillon
Last Updated: 02/05/18 12:08pm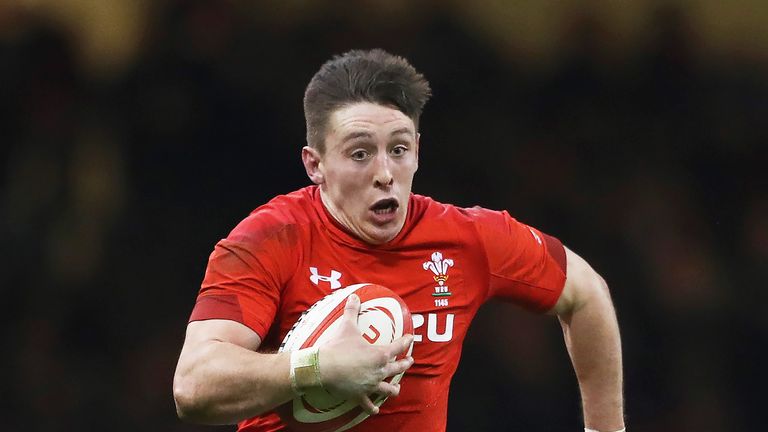 Wales and Worcester Warriors wing Josh Adams chats exclusively to Sky Sports Rugby about his transition from featuring in the third tier of English rugby to the Six Nations within two years...
"Everything you want is on the other side of fear" - Jack Canfield, The Success Principles
**********
"The battle is the morning of the game and the two days before it. For me anyway, I'm fighting my mind" - Paul O'Connell, The Battle
**********
"I get so nervous before kick-off. All I want is for someone to come along from two hours in the future and say: 'It's fine. You played fine. Your team was great.' I want the reassurance. But that person doesn't come. He never comes" - Jonny Wilkinson, The Times
**********
"There are four obstacles to fulfilling your dreams... the fourth is the fear of realising the dream for which we fought all our lives" - Paulo Coelho, The Alchemist
**********
"There were times when I hated the build-up to a big game so much, I couldn't get through the week without feeling like I wanted to retire.
"It was such a strange place to be in: to absolutely love what you're doing and enjoy the company of the people you're doing it with, but then to get these feelings in the pit of your stomach around big games that made you feel you wanted to get into a car, drive to the airport and leave the country.
"I remember looking out of the window of the team bus on the way to a game and seeing supporters knocking back beers on the street, already enjoying their day. And I thought: I'd love to be out there with them, looking forward to the game and not dreading it" - O'Connell, The Battle
**********
It's a curious element to the human psyche. For many, the closer one gets to the fulfilment of a long-term ambition, the worse an individual feels internally, psychologically, about said ambition.
The dream which someone may have longed for and worked so hard to achieve for years can produce an inadvertent feeling of revulsion nearer the task.
It's illogical, paradoxical even, but when placed on the cusp of achieving the ultimate dream, a unique concoction of relief, nerves, excitement and fear reigns.
For Josh Adams, that feeling was tenfold in the Welsh capital earlier this year.
He laughs about it now, basking in glorious sunshine in the stands at Sixways on a Thursday afternoon, but ahead of achieving a lifetime ambition with Wales in February, Adams admits his fear was crippling.
In the middle of an intense four-day heatwave, the sun's scorching, stifling glaze glistens off the stadium's artificial turf. The 23-year-old sits contented, still atop the Premiership's try-scoring chart with 13 from 19 games.
Backtrack three months, and Adams sits less comfortably in his girlfriend Georgia's living room on January 16. He's waiting for a WRU email to arrive. Not even a month previously, such a situation seemed utterly implausible, impossible even.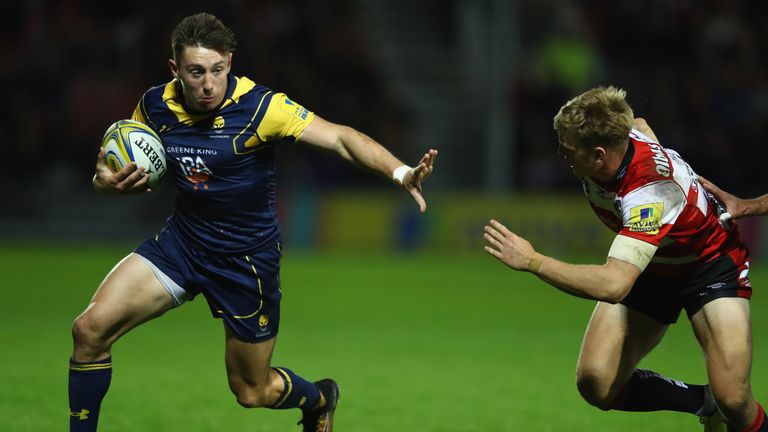 It's a Tuesday and the Wales Six Nations squad is due to be announced at midday. Adams, a former Under-20 international and released Scarlets academy player, only made his first start for Worcester in the Premiership at Sixways in January 2017. His progression to this point is as staggering as it has been rapid.
Speaking to friends playing in Wales well-versed in this arrangement, Adams knows if he is to receive good news today, he'll receive an email an hour to a half-hour before the squad's official release.
Watching TV, he nervously checks his phone, iPad and computer in tandem - anything an email can come through on - seemingly failing to trust the preceding device he has most recently refreshed.
11.30am passes, and no email has arrived. 11.45am comes, and still there's no change to his inbox. Hope has faded: 'Maybe not this year, I've got more hard work to do before I get there,' he thinks to himself.
At 11.55am, there's a simultaneous buzz around the room. Adams' girlfriend spots it on his iPad first - he's made the first senior Wales squad of his career and the joy is unconfined.
"I had kind of given up at that point," Adams says with a reminiscent smile. "The boys had said an hour to a half-hour before, so I was pretty deflated, but then my girlfriend saw it and shouted: 'You're in!'
"I was delighted. Absolutely over the moon. I was instantly nervous for some reason. The thought of walking into a room with all those established internationals made me think: 'oh my gosh, do I actually want to go now?!' But it was great.
"The first day in camp was awful. I was sick to my stomach, so nervous. I was panicking about anything. I was thinking: 'Have I got the right trainers on? Have I got the right socks on?!' Silly things like that.
"It was daunting. I walked into the dining room where all the players meet, but not too many people had arrived by that time so I was quite fortunate in that people were arriving to me and I wasn't walking into a full room, because I think that would have been a bit worse.
"It was nerve-racking but I'm just desperate to get back into that camp and that environment."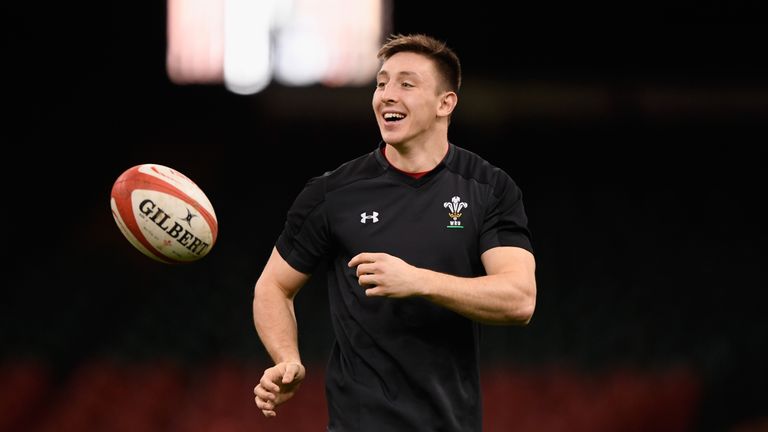 A maiden call-up is inexorably followed by a series of other firsts. First coach meeting, first training session, first touch, first review. Each as nerve-filled as the last.
The apogee of the sort of pre-match negativity and uneasiness already mentioned which can be bestowed upon any player though, is surely their Test debut.
The day of Warren Gatland's team announcement for Wales' opening 2018 Six Nations clash with Scotland, Adams was still thoroughly unsure as to whether he would feature at all.
"I had no idea," he says. "The night before the squad announcement, we had a walk through plays, but everybody was swapping in and changing, so it was an open selection.
"We went for a meal as a squad that night, and on Tuesday morning the forwards were in the gym and the backs had a meeting as a unit. Gatland names the backline, and then names the forwards once they come in for the meeting.
"So he was reading out the backs from 9 through to 15. He read out: '13: Williams', because Scott Williams was starting, and then went '14: Adams', and my stomach instantly sank.
"Obviously, I was so happy that he picked me to play but I was instantly nervous again. It's something you work so hard to get to, and then when you actually get named in the squad, the first thought is: 'I don't know if I actually want to play anymore!'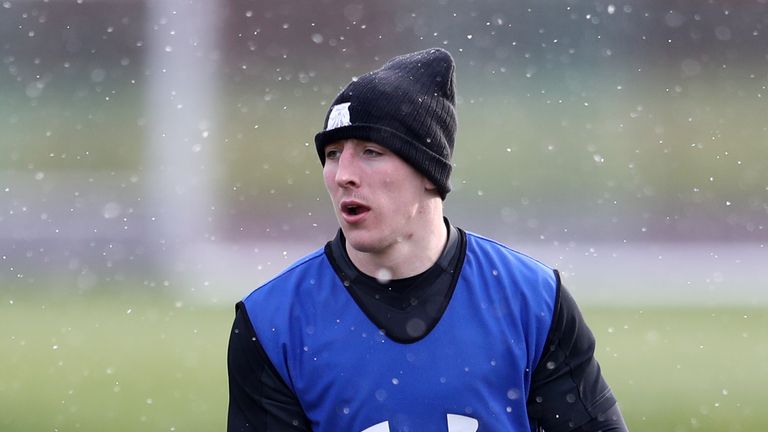 "Thinking about it now, the day went so quickly. I was trying to take in every moment as it came. The bus into the ground was pretty special. That's definitely a highlight.
"We have a police escort for the team bus and literally for the whole mile coming in on the drive up to the stadium, both sides of the road are absolutely jam-packed with fans.
"You realise how much this actually means to all those people, and that you're playing for all those people. It was quite emotional and I was taken aback by it.
"Walking out of the tunnel, they put on a dim red mist and flames and it's like a wave of noise hitting you. The roof was closed as well so we had that bit of added atmosphere.
"I didn't think I'd get the chance to sing the anthem on a field in a Wales jersey again. That was very emotional as well, because I'd worked really hard to be able to do that and it was a special feeling. A special day."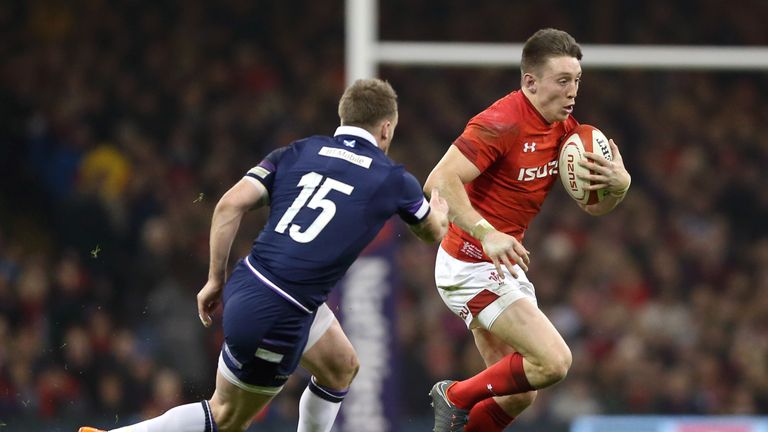 **********
The eldest of three boys, Adams was born in Swansea but grew up in Hendy, a village of just over 3000 people in Carmarthenshire, west Wales.
Alongside brothers Kyle, 19, and Osian, 9, Adams' was a rugby-obsessed upbringing, with his mother a district nurse and father a self-employed plumber.
Now an uncle to his brother Kyle's one-and-a-half-year-old son Isaac, Adams' face lights up when he speaks of home. He is a self-confessed "family-orientated man".
How he ended up in this part of the English midlands is a story of necessity and chance, and one which has reaped massive rewards.
Though a prolific try scorer over the last two seasons, it was a sporting marksman of a different breed which first drew his eye.
Former England footballer Michael Owen enthused an on-looking Adams at a young age, and as such he became, and still is, a massive Liverpool fan.
"My father is a big Manchester United fan," he says laughing. "He tried roping me in to support United when I was young and I think he got me a little bit, but I was big into Owen with his goal scoring, so he really persuaded me to support Liverpool."
On the pitch, it was always rugby from the age of six. Adams' first rugby club was his local one: Clwb Rygbi Yr Hendy, a team he still looks out for every weekend, recently celebrating their promotion to WRU National League One on Twitter.
In 2012 at 17-years-old, Adams joined the Scarlets academy on a three-year contract. International honours arrived at U18 level and then U20. But in his final academy year, he knew something was not quite right…
"Usually after the U20 Six Nations, that's when players get integrated into the first-team environment a bit more. Get a game here or there or make the bench, but my opportunities were very limited.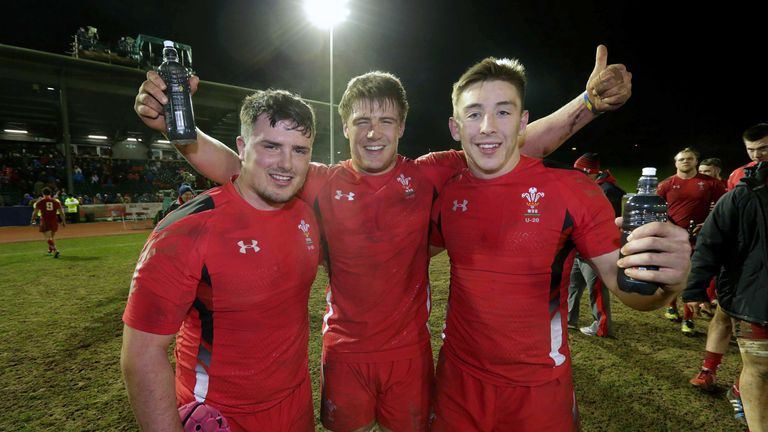 "The last year of my academy contract, there were some quality boys in the back-three in the first team and they were doing really well and scoring tries. So when I came back, I never got a chance really.
"That's when the coaches made the decision to say I was leaving and to explore new pastures."
At this point, former Leicester, Bath and twice-capped England back Sam Vesty enters the fray as a figure of central importance.
Working as a coach in the Worcester academy, Vesty spotted potential in Adams at a game the winger reveals even he cannot recall. Vesty caught wind of the news Adams was set to be released, and pushed for the Warriors to sign him on.
Adams admits a professional career looked unlikely until Worcester's intervention before the summer of 2015. Now he's a fully-fledged Test international…
"Apart from Worcester, there was nothing. I'm so thankful Sam saw something in me. He gave me an opportunity, and I'm so glad I've been able to take it and repay his faith in me.
"I was studying a sports coaching and development degree in University of Trinity Saint David based in Carmarthen but I was doing it in my Coleg Sir Gar in Llanelli so I didn't have to move into university halls.
"That was an option just to play with Llanelli RFC on a full-time basis, earn some money with that, get my degree out of the way and do a bit of coaching in some form.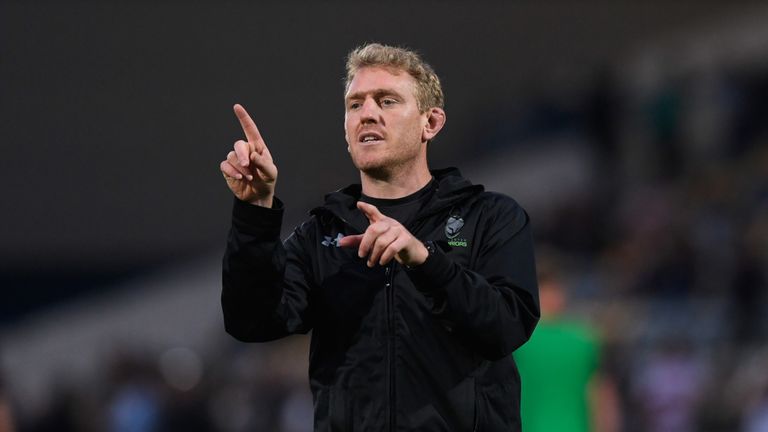 "It was a big life moment too. I was not only moving from Wales for the first time but I was moving away from home for the first time. I had to fend for myself.
"I didn't really know how to cook, to be honest with you! I had to pick up all that. Doing my own washing, cleaning my room - not that I used to do that anyway! - but I didn't have someone to pick up my pants and socks from the floor! In terms of living, it was a huge change but more than worth it."
In February 2016, Adams went on loan to Cinderford in National League 1, the third tier of rugby in the English system. As recently as the start of last season, the wing signed a loan deal with Nottingham in the Championship. His explosion onto the Test arena 15 months later took everyone by surprise.
"I loved it at Cinderford. It was a real old-school, traditional club which reminded me of playing for my village team as a kid.
"I learnt a lot from it, and came back refreshed. I'm thankful to Cinderford for giving me that opportunity because, without a doubt, it helped me kick on.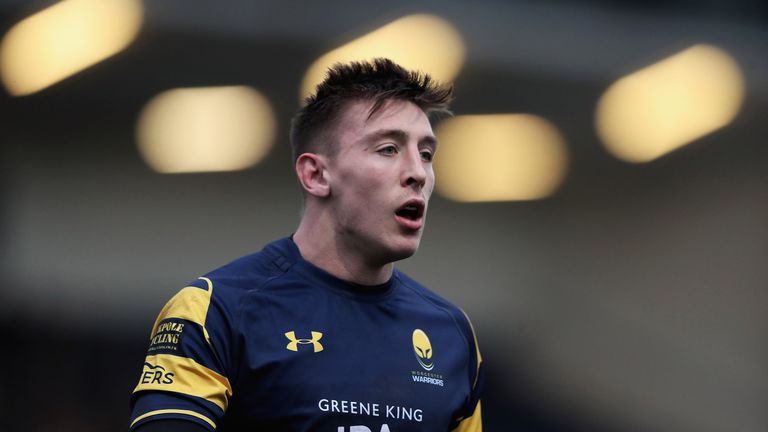 "It's crazy. From making my first home start for my Premiership club, a year later making my first Test debut for Wales at the highest stage. In one year, I've gone from one start to another, which was obviously great and a bit surreal.
"I absolutely loved pulling on the red jersey and it's something I'm dying to do again and I'm working ever so hard to make sure that happens. It's something I'm really passionate about. I'm a passionate Welshman. I've watched Wales growing up since I was a small kid, some of my earliest memories are of going down the rugby club and watching on the big screen with all my mates.
"I'm always there at the Autumn internationals watching as a fan, and it was funny going to the internationals in November 2017. One of my good school friends from Ysgol Gyfun y Strade, Steff Evans, was on the wing playing against Australia and I was there in the stands watching him with my girlfriend, her sister and her boyfriend.
"Within three months, I'm on the pitch alongside him. I wouldn't have believed anybody who would have told me that would happen. It's funny thinking of it like that."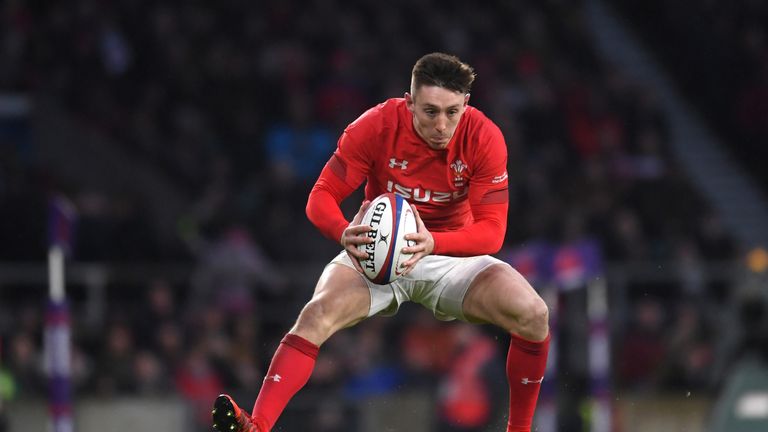 **********
Adams is under contract with Worcester until the summer of 2019. Until then, he is available for Test selection under his current circumstances.
After that point, however, he would be ineligible to play for Wales unless he were to join a Welsh region, owing to the 60-cap rule brought in by the WRU this season - the policy which will see Rhys Webb watching the 2019 World Cup from his couch in Toulon.
Akin to Tadhg Beirne with the Scarlets - coincidentally the club which released Adams in this story - it is Worcester who gave Adams his chance in the sport but could, unwittingly, stand in the way of Test caps, and possibly even a World Cup.
"I'm purely a Worcester player, it's the place that's given me everything really. It's where I've established myself as a player, it's the place that gave me that first opportunity and I can't be grateful enough for everything that everyone here has done for me.
"Without the people at Worcester giving me that chance, I might not have ever represented my country or played professional rugby.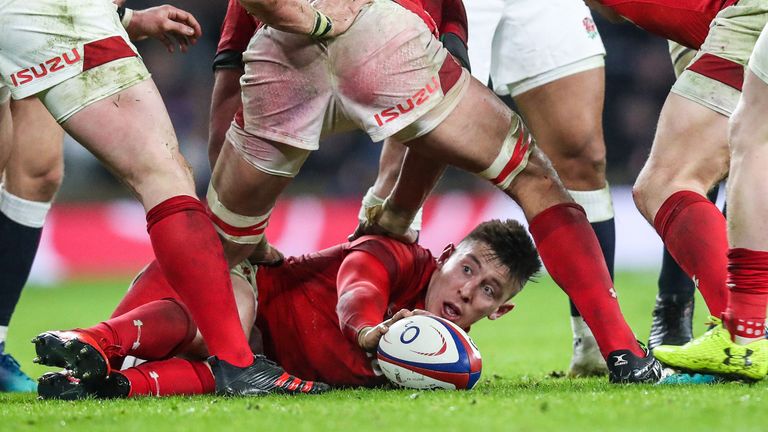 "It's been a blessing in disguise. I don't think I ever would have had the chance to play for Wales by now if I'd remained in Wales.
"Coming away has made me a better player. It's made me a better person for sure. It's going to be extremely tough if I have to leave, because I absolutely love it here."
That's a decision for another day. But still, who would have thought he would have to make it a year or so back? Adams certainly didn't…