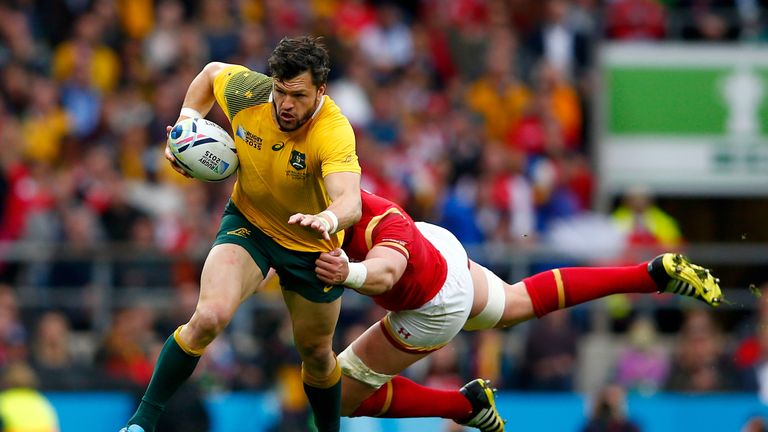 Australia star Adam Ashley-Cooper has revealed how he helped an old friend fulfil a bucket-list ambition to watch the Wallabies play at the World Cup.
Ashley-Cooper played with and against Guy Grinham during their junior rugby days.
While Ashley-Cooper went on to play international rugby, his friend Grinham became a match official in Super Rugby.
But 18 months ago Grinham was diagnosed with terminal cancer. With his brother and best friend, he put together a bucket list of things he wanted to do before he died.
One was to watch the Wallabies at the 2015 World Cup. He flew to London, but his condition quickly deteriorated.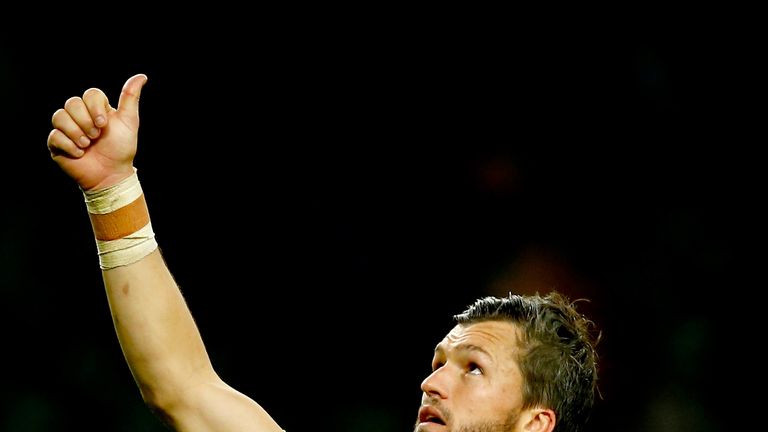 Ashley-Cooper told the Sydney Morning Herald: "He was on his way over to watch but when he got off the plane he went downhill significantly. The cancer spread into his vertebrae, so he had to get to hospital. The nurses told him to ring his parents about coming over to give them their final goodbyes, because he didn't have much time left."
However, Grinham made it to Twickenham where he watched Australia beat Wales in a thrilling game last weekend and Ashley-Cooper spent time with him before and after the game.
"We organised a signed jersey, and I went and saw him in hospital before the match against Wales," he said.
"We talked about playing footy when we were younger, and what the Wallabies were doing, instead of talking about the position he was in.
"He passed away earlier this week. He was my age - 31. He had a wife and two kids. It's a sad story. But I'm really happy I got to share a moment with him after the win. It was the least I could do, to go there and represent the group. We were on the bucket list - and that is pretty special."