Ireland, France and South Africa in running for 2023 Rugby World Cup
By Andy Charles
Last Updated: 02/06/17 1:04pm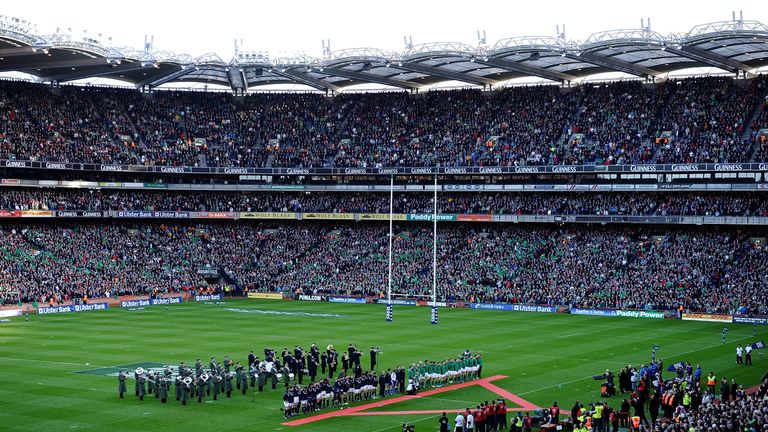 Ireland, France and South Africa have formally submitted bids to host the 2023 Rugby World Cup.
World Rugby will announce their decision on November 15 after considering the three bids, with Ireland's centred around Croke Park, the home of the Gaelic Athletic Association (GAA).
Ireland's bid includes games at 11 other venues, including three in Northern Ireland, and was sent to World Rugby in a 990-page file.
The country's Taoiseach Enda Kenny said: "This bid has the total support of the Irish government.
"We can guarantee that Ireland has the capacity to deliver a wonderful Rugby World Cup in 2023 which will have the backing of people throughout the island.
"We will welcome the world to our shores and encourage interest in the game of rugby like never before."
The bid book was delivered to World Rugby's headquarters in Dublin by a delegation which included 120 children carrying flags to represent every rugby-playing nation - they were accompanied by Irish RFU president Stephen Hilditch, Ireland coach Joe Schmidt and former captain Brian O'Driscoll.
Hilditch said: "Ireland has never hosted a Rugby World Cup and we believe choosing Ireland as a first-time host would be a forward-looking step and a signal that rugby is a truly global game for all."
France last hosted the tournament in 2007 while 1995 host South Africa has been an unsuccessful bidder for the 2011, 2015 and 2019 events.