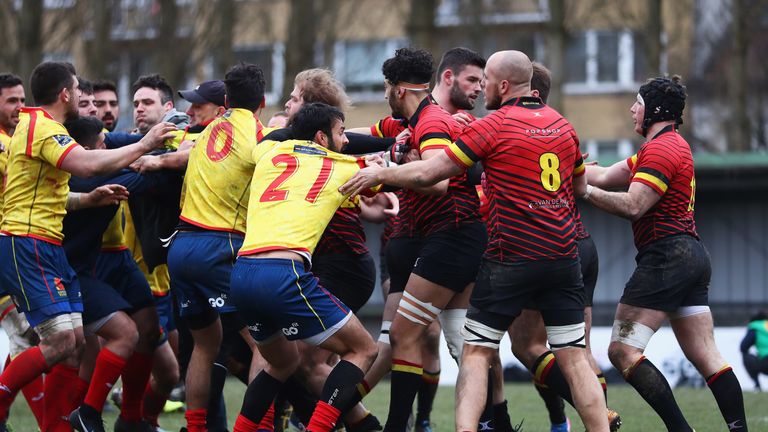 Romania are through to the 2019 Rugby World Cup after Spain suffered a shock and controversial 18-10 defeat to Belgium on Sunday.
A win would have sent Spain to the World Cup for the first time since 1999 and there were ugly scenes at the final whistle in Brussels after their shock loss.
The Spanish side were angered by the decision to allow Romanian officials - referee and both touch judges - take charge of the match and also by the decisions the referee made.
Members of the Spanish coaching staff tried to restrain their players on the final whistle and the referee, Vlad Iordachescu, had to be escorted off the pitch.
Georgia finished top of the qualifying standings with 19 points, while Romania finished second on 14 points, with Spain a point further back.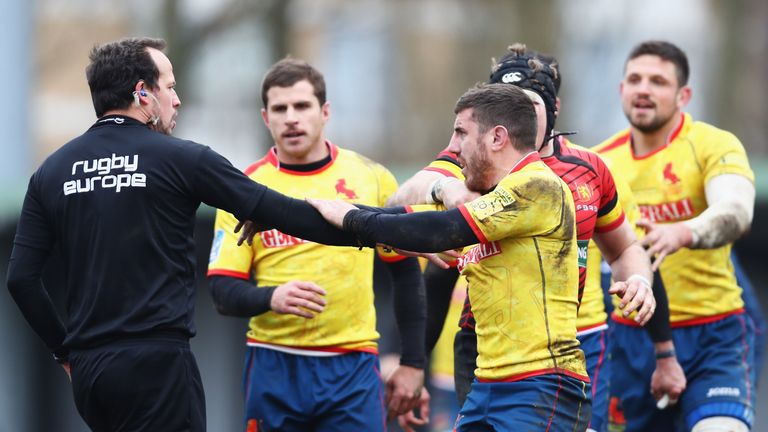 Spain will now need to beat Portugal in a playoff and then win a two-legged tie against Samoa in order to reach the 2019 World Cup in Japan.
If they beat Portugal but lose to Samoa they will play in a four-team repechage in November, in a last attempt to qualify for the competition.
Spain had hammered Belgium 30-0 in Madrid in 2017 and were overwhelming favourites to beat them again and reach the World Cup.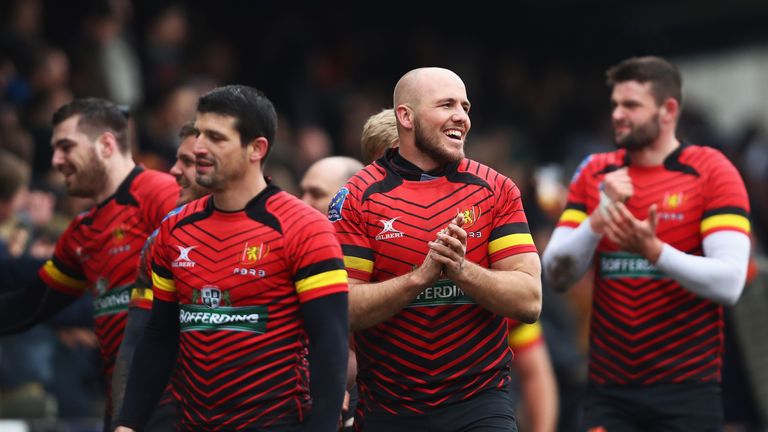 Spanish rugby federation president Alfonso Feijoo posted on Twitter: "Everyone who has seen the game will judge the referee.
"He gave 10 penalties against us, the result comes from that."