'Thousands at risk over fake Rugby World Cup tickets'
By Amy Lewis, Sky Sports News HQ
Last Updated: 14/09/15 8:08am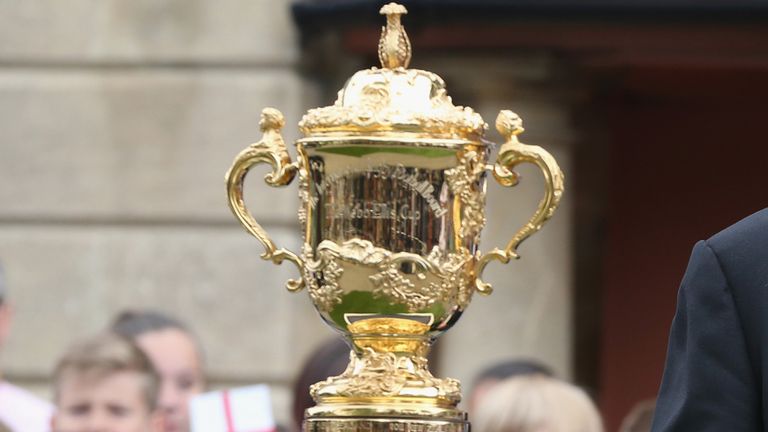 Britain's leading ticket fraud expert claims police are not properly investigating breaches in new ticket touting laws, leaving thousands of fans at risk ahead of the Rugby World Cup.
The tournament's organisers are advising supporters to only buy from official sites, but unofficial sites are selling tickets which could tempt buyers.
Fraud expert Reg Walker told Sky Sports News HQ: "We are extremely disappointed that the agencies have failed to act on this legislation and enforce the law.
"Police certainly need to do more. We were warning about scam ticket sites in October and December last year, which were allowed to operate until the last six weeks which have then disappeared taking literally millions of pounds of people's money for non-existent tickets."
Sky Sports News HQ has been shown a number of unofficial sites that were selling tickets, including one offering them for the final costing £1,400 each.
Despite stating just 20 tickets were available for the October 31 decider at Twickenham, we could order 100 and get to the payment stage with the site willing to take a £140,000.00 payment.
Even if you pay, there is no guarantee of getting the tickets.
Walker added: "There are no seat details, no row details and no block details which absolutely breaks the legislation that was put in place this year to protect sports fans."
In May, it became law for ticket re-sellers to ensure basic information is available to stop fans buying fake tickets.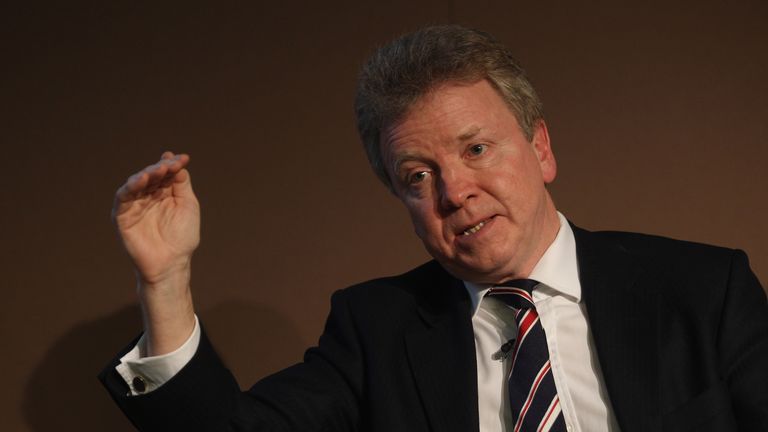 Lord Moynihan, who proposed the amendment, says the Government, so far, has failed to deliver on its promise to review the secondary-selling market.
He said: "The review was promised by Government on the face of the legislation that was back in May. We've waited June, July, August and now we're into September and the review chair hasn't been appointed, the terms of reference haven't been made public, nor the committee of experts who were due to be set up.
"That is not good as the legislation requires a report to be made to Parliament within a year and each month that goes past means there's less time for this review to be completed."
In response, the Government says it is finalising the scope for its secondary ticketing review, which is due to be published in May 2016, and appointing a chair. 
The City of London Police say its National Fraud Intelligence Bureau has been working closely with the organisers of the Rugby World Cup to proactively combat the sale of counterfeit and non-existent tickets, share information and intelligence and take preventative measures.
They add that they would "urge anyone who thinks they have fallen victim to a Rugby World Cup ticketing fraud, or is holding information about or linked to a possible Rugby World Cup ticketing fraud to report the matter to Action Fraud."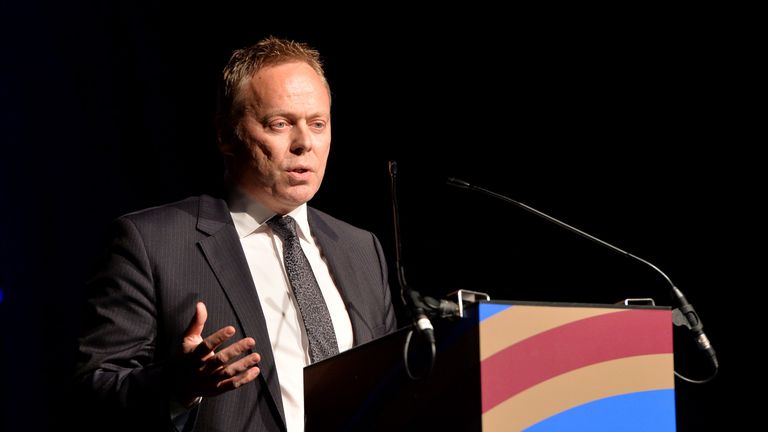 Stephen Brown, Managing Director of England Rugby 2015 said: "We've got a whole team working in the background monitoring all the websites that are selling tickets unofficially and through the secondary market to ensure that firstly they're being sold in compliance with the law and secondly that they're not in breach of our terms and conditions.
"We're monitoring that and where we need to we'll take action to make sure that those tickets aren't sold or taken by people who may not be able to get to the tournament."