Danny Care: England exiles knew the rules about World Cup selection
By Tony Tighe
Last Updated: 05/11/15 3:07pm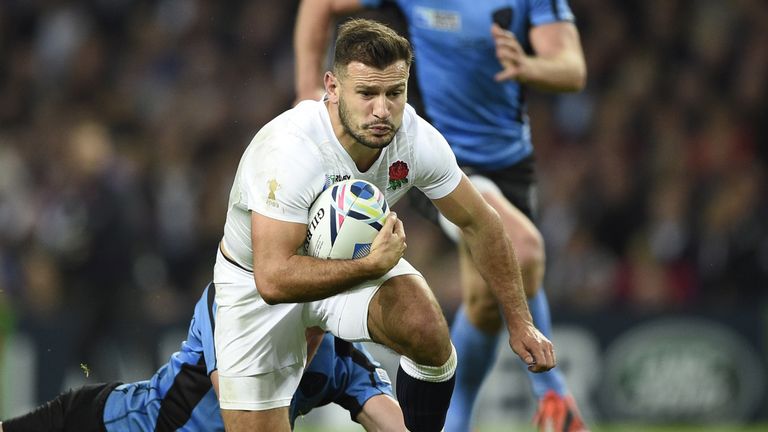 Danny Care says English players who sacrifice their international careers to play club rugby in France must 'live by the consequences'.
French-based duo Nick Abendanon and Steffon Armitage have voiced their frustration over being omitted from England's World Cup squad.
Clermont full-back Abendanon said it was 'pathetic' that the England players supported the RFU's stance on not selecting overseas players, while Toulon flanker Armitage felt 'insulted' at claims he would be a distraction to the squad.
However, Harlequins skipper Care says the players 'knew the rules' when they chose to move to the Top 14.
The scrum-half told Sky Sports: "A few lads are a bit perplexed by Abendanon's comments. I class him as a mate but you hear what he said and I don't agree with it at all. He wasn't getting picked for England when he was in England, and he knew the rules when he went over to Clermont.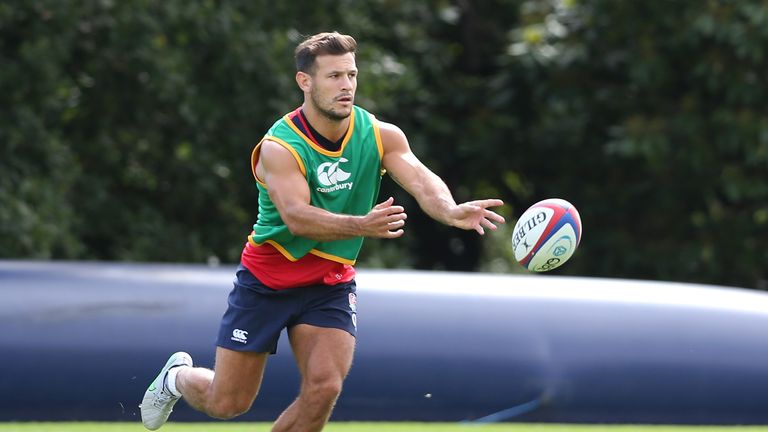 Nick and Steffon are great players and I'm good friends with both, but I definitely disagree with Nick's comments.
Danny Care
"I don't think it's really fair for him to come back and say that it's unfair he didn't get picked. Other players chose not to move to France, to stay in England and fight for their place in a World Cup squad.
"He and Steffon are great players and I'm good friends with both, but I definitely disagree with Nick's comments.
"If you make the call to go over there, you live by the consequences. He's also got pretty good players in Mike Brown and Alex Goode in his position.
"It's not for me to comment on whether he would have been picked, but he knew the rules."
Frustration
Care may have been included in England's World Cup squad but he was also a frustrated onlooker as the hosts crashed out at the pool stages.
The 28-year-old didn't feature in the games against Fiji, Wales or Australia before being handed a start in the dead rubber win over Uruguay.
"Personally for me and a few of the other lads who didn't get a crack at it in the World Cup, it was really tough and disappointing to not be able to help the team," said Care, who scored a try in Quins' impressive victory at Bath last weekend.
"Sport is one of those funny things; you've got to get over your disappointment pretty quickly. We will learn an awful lot from what happened at the World Cup. As players we have to switch back into club mode and not rest on our laurels."
Care admits he found it weird watching the World Cup after England were eliminated, although he and the Harlequins players stayed in Bath for a couple of hours to watch the final.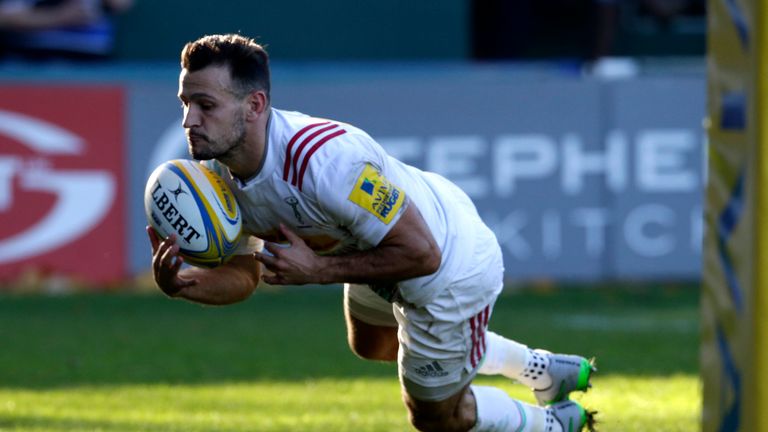 Care also revealed he has shared his thoughts with the RFU panel which is reviewing England's performance in the tournament.
"All we want to do is get better and the next opportunity we get to put on the England shirt, we want to do it justice," he said.
"We know a lot of the fans are gutted with what happened a few weeks ago, none more so than the players involved. Hopefully we're given another chance to put the shirt on.
"There's a very special group that can move forward and do some special things over the next few years leading into Japan 2019."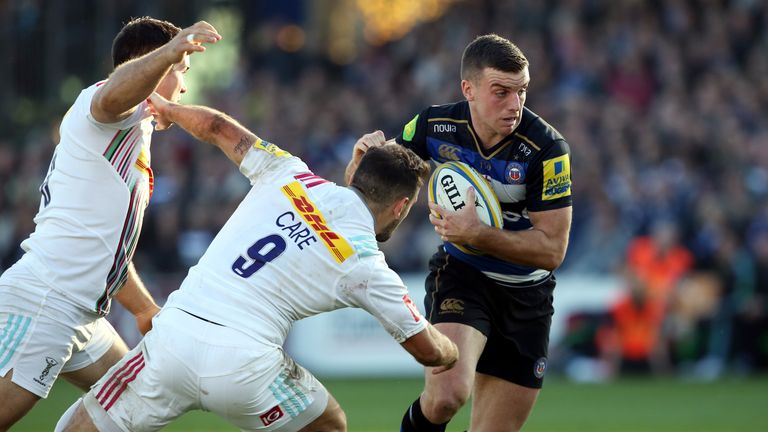 Care will only be 32 by the time the next World Cup comes around and he aims to still be in contention for the England No 9 shirt.
"I'd love to play for England as many times as I could," he said. "It's the best experience in the world. I certainly want to do that a lot more times if I can.
"What's been brilliant about it all is even though we got knocked out, the fans have been amazing. Obviously people are disappointed and annoyed and it was such an opportunity missed, but hopefully the fans can see there is talent in that squad.
"There's some very good young players who have come into the system, such as Henry Slade and Jack Nowell, and George Ford and Owen Farrell are still so young.
"This team can grow and grow and do some great things. You learn a lot from your losses as well as your wins; hopefully we'll take some positives from the World Cup and move forward."
Watch England scrum-half Danny Care on this week's Game Changers, available On Demand on Thursday and on Sky Sports 1 HD at 5pm on Friday