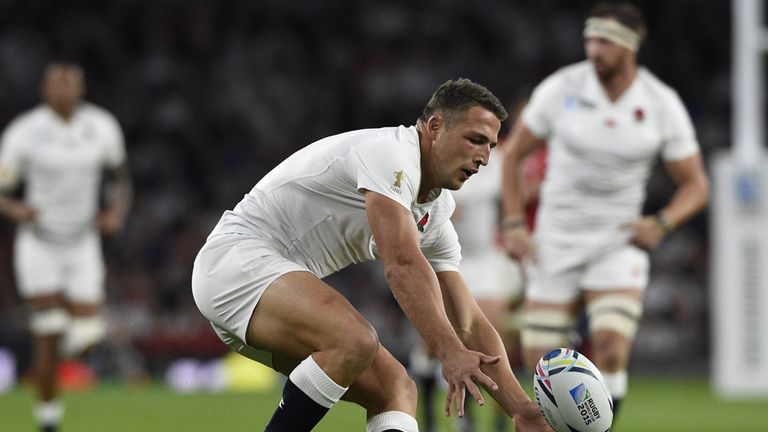 Sam Burgess' return to rugby league will leave Stuart Lancaster and his coaches in "a very tenuous position", Stuart Barnes has told Sky Sports News.
A deal for Burgess to quit union after just one year and return to South Sydney is "100 per cent done", according to Barnes, who has accused the England management of failing the player with their "blind faith" that he could be a success at this year's World Cup.
England became the first host nation to be eliminated at a World Cup before the knockout, and the future of Lancaster and his staff remains in the balance pending the outcome of a five-man review led by Rugby Football Union boss Ian Ritchie.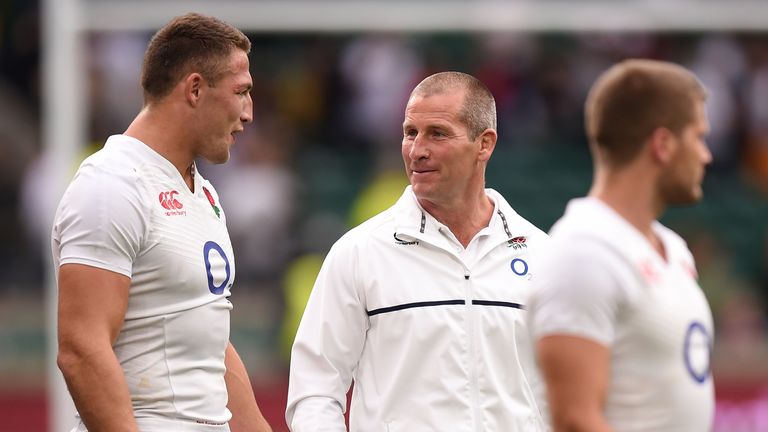 Burgess' inclusion - at centre rather than the flanker role he had been learning with club Bath - continues to divide debate, but Barnes says his 12 months in rugby offered no evidence to "anyone who had both eyes open that he was a good union player".
"It's very sad on a personal level," Sky Sports expert Barnes said. "There was all this hype from day one, and I just felt everybody in England was so determined he'd be a success that we closed our eyes to the reality of what was happening.
"What happened really was he was asked to play either at flanker for his club or centre for England - two of the most difficult positions to play rugby, with a constant 80 minutes of decision-making.
"It's not a mark of failure for Burgess not to have cracked it in under a year. What it does do is question England's management and blind determination to force him in when it was always going to be a race against time.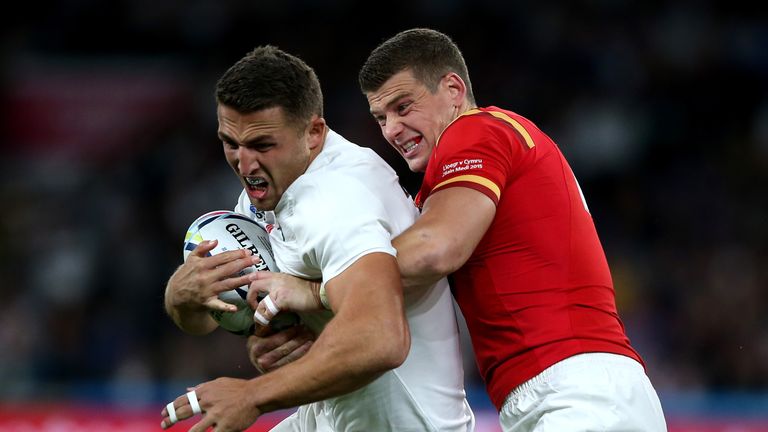 "It leaves Stuart Lancaster in a very tenuous position. I don't think he was the most convinced of the England coaches about the qualities of Sam Burgess for this year, but the fact is Stuart Lancaster had the final say and he selected him in the 31.
"He and Andy Farrell, Graeme Rowntree and Mike Catt had blind faith - great if you want to go to the Vatican City on a Sunday morning, not great if you want to be coaching an international rugby team.
"Now that Burgess is going back it is an absolutely massive hammer blow for the entire England management. It'll be very difficult for them to defend this decision to Ian Ritchie and the panel."