England coach Eddie Jones backs Manu Tuilagi to 'demolish' All Blacks
By PA Sport
Last Updated: 04/08/17 1:11pm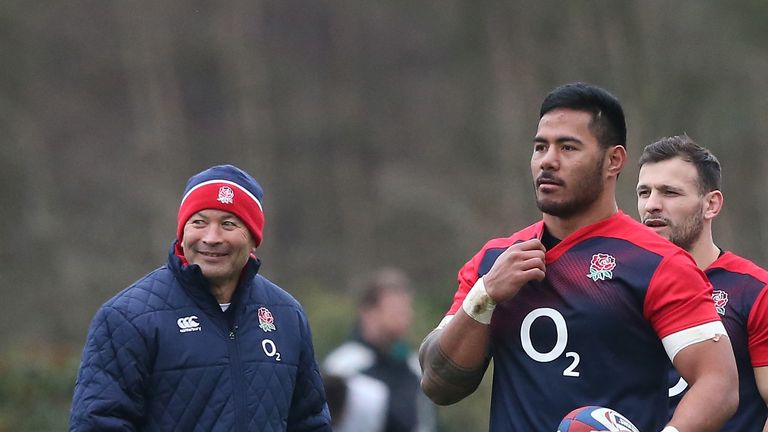 Eddie Jones believes Manu Tuilagi can "demolish" the All Blacks and branded Leicester's wrecking-ball centre worth every ounce of effort poured into rebuilding his injury-hit England career.
Tuilagi has played just 20 minutes of Test rugby since Jones took the England helm in December 2015, with the 26-year-old beset by injuries in the last two years.
The 26-year-old has suffered serious groin and knee problems but has been included in England's 37-man training squad for a three-day training camp that starts on Saturday.
Tuilagi proved pivotal to England's 38-21 win over New Zealand at Twickenham in the 2012 autumn series and current boss Jones has backed the midfielder to return to those heights despite his injury woes.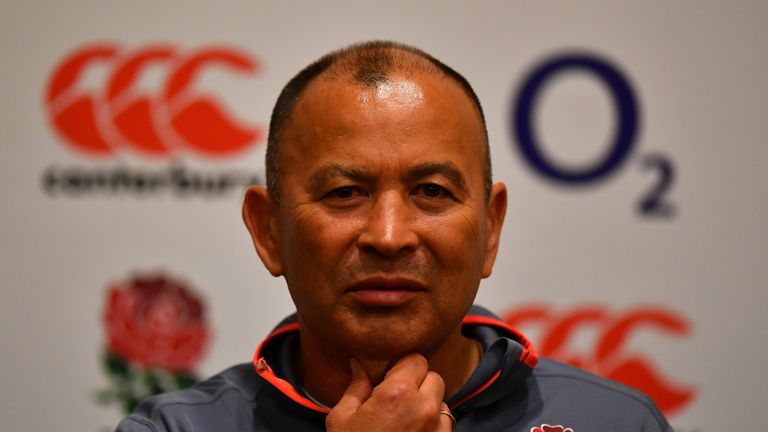 Just look at how important depth is in world rugby. New Zealand for probably the first time ever are experiencing some problems with their depth.
Eddie Jones
"I caught up with Manu before the tour, we went to a cafe in Leicester," Jones said.
"We're confident he's moving in the right direction, but he's still a hell of a long way away from playing Test rugby.
"We'll just have a look at him at the camp and take it from there. I've got no idea where he is really until we see him.
"But I do know he can demolish the All Blacks, so he's worth time, he's worth effort and worth a lot of care.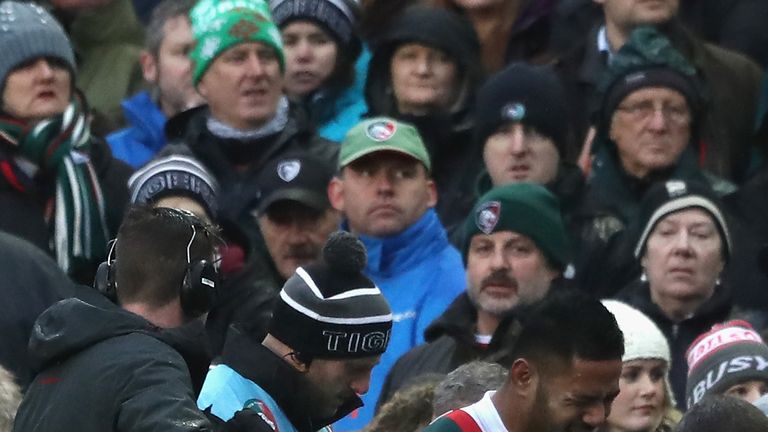 "Manu's just got to get fit and healthy. And each day that can change, you can wake up and something hurts that didn't hurt the previous day.
"The more he works hard and diligently, the more chance he has of playing.
"It's nice to see him back training and back into it. He was a player that demolished New Zealand and we need those kinds of players.
"If he can get himself fit, he can definitely make a strong return. If his motivation and desire's right, he can be an outstanding player for us and add to the depth of the squad."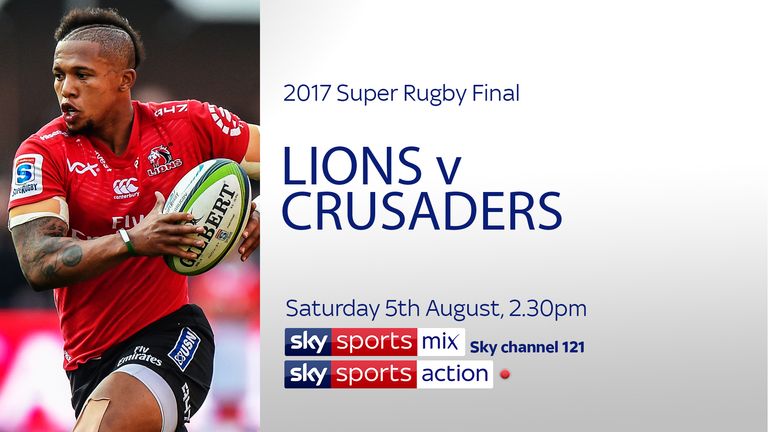 Eight of England's British and Irish Lions players will miss the three-day training camp as they continue their rest period after the drawn series in New Zealand.
Jones vowed he will happily rest some of his top stars in the autumn Tests against Australia, Argentina and Samoa.
'Bulletproof'
The Australian also threw out a mild jibe against back-to-back world champions New Zealand, insisting the All Blacks are struggling for strength in depth.
Jones predicted England will have to be "bulletproof" in order to win the World Cup, claiming his side must still fight hard to move ahead of the world's number-one ranked side New Zealand.
"We are definitely ready to rest players in the autumn, there are ongoing discussions about that," he said.
"We'll look at each player, see what condition they are in then work out who needs to play and doesn't need to play.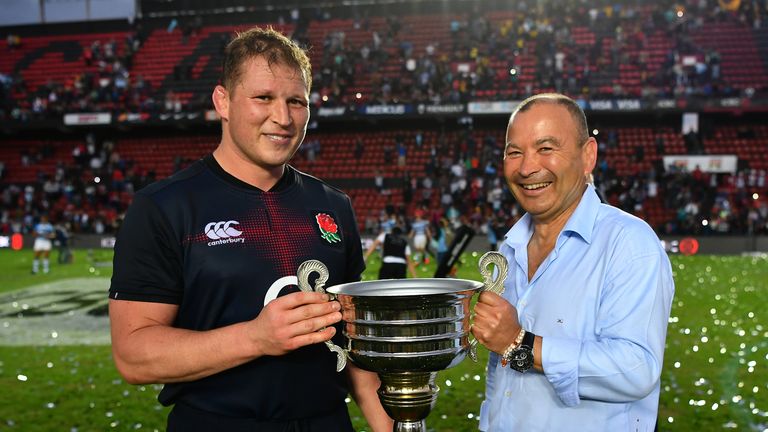 "So for the young players at this camp it's a great opportunity to put down a marker early.
"I think the Argentina tour definitely allowed us to develop the squad. Some players came through that we knew about but probably didn't realise just how close they were to being real contenders for the World Cup squad.
"The next 18 months is crucial in us finalising our World Cup squad. We're probably 75 per cent down the road. So that other 25 per cent we've got greater competition and greater depth.
"Just look at how important depth is in world rugby. New Zealand for probably the first time ever are experiencing some problems with their depth.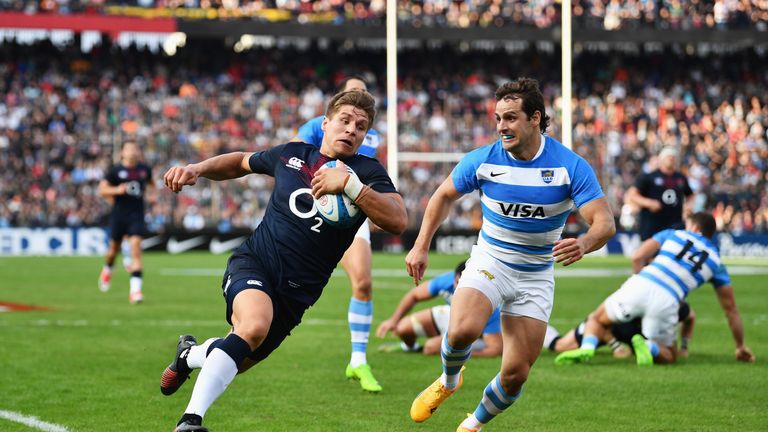 "They're exposed in certain positions. We've got a great opportunity to have great depth here, because of the structure of the domestic competition and the various regulations in place.
"To win the World Cup you've got to have a gap on the rest of the nations. In seven games you're never going to be at your absolute best. So you've got to build a team that's bulletproof, and that's our aim, to build a team that's bulletproof and has a gap on the rest of the world.
"At the moment there's a gap between us and New Zealand, so we're going in the right direction but we've got a hell of a lot of work to do to get there.
"There are definitely some gaps in New Zealand's team they didn't previously have.
"I think they'll fix it but it certainly makes them more vulnerable than they were before, and we saw that in the Lions series."