Jonny May thinks England's Six Nations defeats will cause reaction
By Zinny Boswell
Last Updated: 14/03/18 4:45pm
Jonny May says England's back-to-back Six Nations defeats will "bring the best" out of the squad, ahead of Saturday's match against Ireland.
England relinquished their title to Ireland last weekend after a 22-16 defeat to France but have the chance to prevent Ireland from clinching the Grand Slam when they host Joe Schmidt's team at Twickenham.
Before this tournament, England had only suffered one defeat during Jones' rein - a 13-9 loss to Ireland - and May admits it has been a difficult period for the squad but has backed the players to respond positively.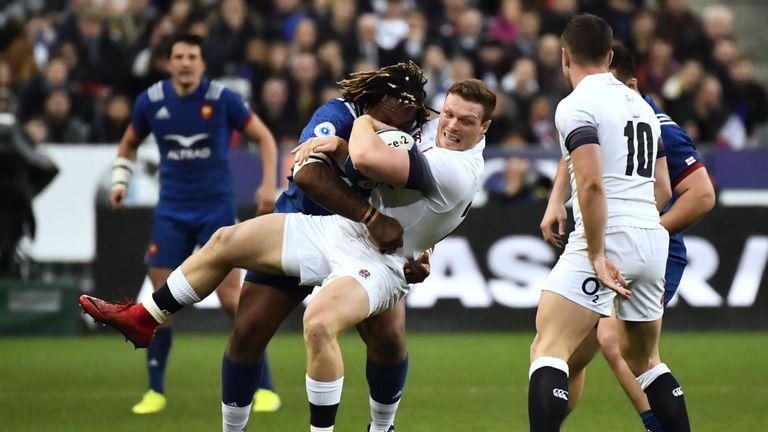 "It's a bit of a different feel, but it's a great opportunity for us as a group of players to go through a bit of a tough time and a bit of a dip and see how we react," May told Sky Sports News.
"I'm certain from experience at club level that these are the experiences that bring the best out of you and make you learn the most. We aren't in a state of panic or anything, we are two or three per cent off. We're still a great side and this is an opportunity to get better."
When asked how about the squad's confidence levels, the winger said: "I'd say we're still true to what we are as a team, the way we prepare, our values and where we want to take our game. Nothing really changes there's just a bit of disappointment because we should've been better the last couple of games."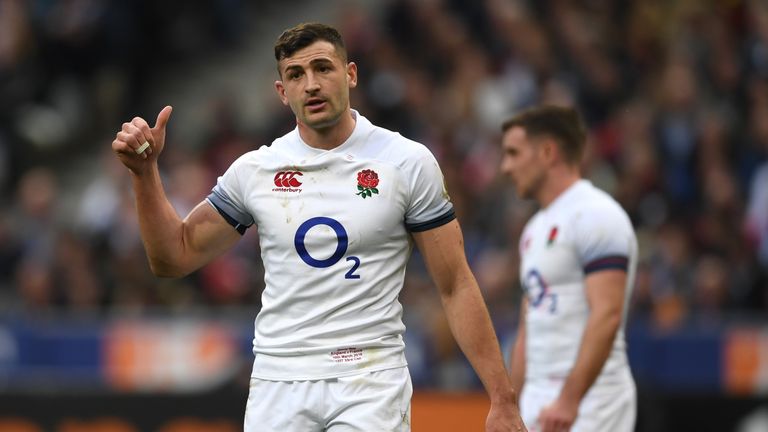 May is anticipating a tough battle against Schmidt's side - who he ranks as one of the best teams on the continent.
When asked about whether he saw any weaknesses in Ireland, he said: "Not really - they're a great side. They are probably the in-form team around Europe with threats all over the pitch.
"We'll be desperate and so will they, it's the same as any match. We just have to make sure we execute really, I don't think it's a case of desire in this team, it's just about getting those little bits and bobs sorted so that we can play the way we want to.
"It's a great opportunity for us to do ourselves some justice and finish on a high really. It's all about focusing on ourselves this week and the fact it's against tough opposition makes it a better challenge something more to look forward to."