LISTEN: The Offload Podcast - Paul Gustard, England's full-back options and Barbarian stars
By Sky Sports Rugby
Last Updated: 23/05/18 11:21pm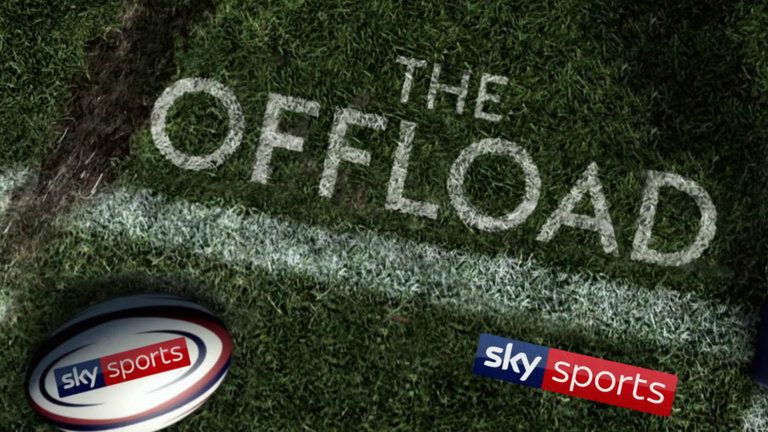 On this week's episode of The Offload, Rupert Cox is joined by Will Greenwood and they discuss Paul Gustard's exit to Harlequins, England's full-back options ahead of South Africa and the stars set to line out for the Barbarians!
First on the agenda, the team discuss England defence coach Gustard's decision to exit and join Harlequins as head coach, 16 months out from the 2019 World Cup.
Gustard will remain in his England role for their tour of South Africa and will take up his new role with the Aviva Premiership side in June, but where does it leave his current employers?
Who are the potential individuals who could come in under Eddie Jones and hit the ground running? Greenwood throws Shaun Wane's name into the mix as a wildcard and says the Wigan coach - who has announced he will be leaving the Super League club at the end of the season - could be a surprise choice.
Sticking with the England theme, is it time for a change at full-back? Greenwood and Cox talk through various options from Mike Brown to Elliot Daly, Danny Cipriani to Jason Woodward.
On Sunday, the Barbarians are in town as they face off against England at Twickenham with a gluttony of stars in their armoury. Our boys set the scene with some of the names we expect to be there.
The #FANVAN team are still out on their epic adventure and our duo in the studio check in with SQ, Bear and with Legs gone, meet his replacement...Hands!
And as usual, we finish with Brickbat & Bouquet looking at what's hot and what's not in the world of rugby this week.
Click here to listen to The Offload podcast and subscribe to more via iTunes