Danny Cipriani praises England resilience after Springboks victory
By Michael Cantillon
Last Updated: 23/06/18 6:39pm
England's Danny Cipriani picked out the 'resilience' of Eddie Jones' squad after they ended their six-game losing run with a 25-10 victory over South Africa in Cape Town.
Cipriani, who was starting his first game for England for a decade, laid on a sensational assist for Jonny May's match-clinching try in the 72nd minute and admitted his pride on the pitch after the game.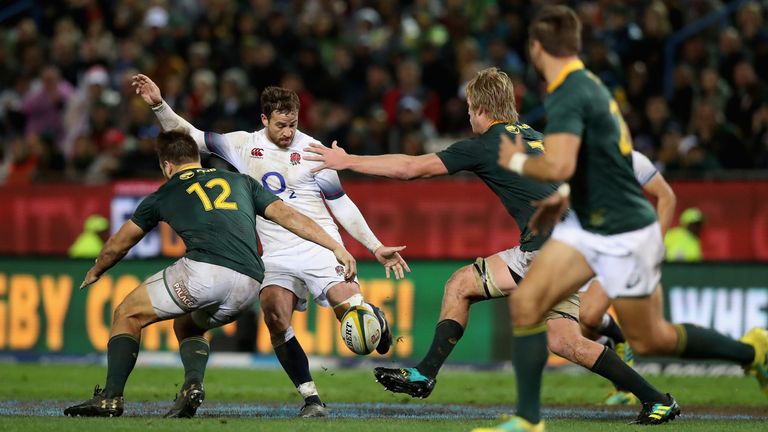 "I'm a proud Englishman. It was amazing to be back out with the boys," Cipriani told Sky Sports.
"I know it's been a difficult series, and it's tough for us to lose a series, but I can't tell you how resilient these boys are. Throughout the whole tour, there's never been any negativity in what we're doing.
"It's about moving forward and to the bigger picture. Games go, they swing here and there, and the highs are never too high, the lows are never too low.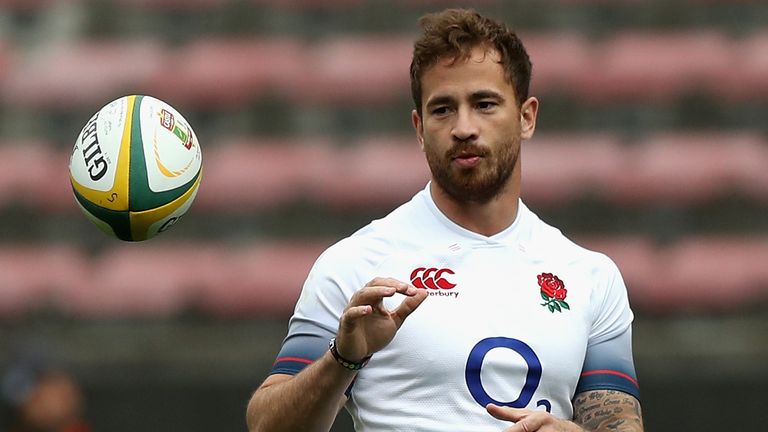 "But we come out with the 'W', we come out with something to be proud of and we can look back on this tour and know we've learned a lot."
While quiet for the majority of the match in rain-sodden conditions, the outstanding moment of the game came when Cipriani released May with a superbly-struck kick out of hand.
The 30-year-old, who will be joining Gloucester this summer from Wasps, was content with his display but paid tribute to his team-mate also.
"Obviously, it wasn't ideal conditions for anyone but we had to stick to our guns, stick to our plan, and make sure we come out with the 'W'," he added.
"I feel I did everything I could within my power. There's probably, definitely things I could have done better in that game, and I'll have a look at it. But it's now time to enjoy five weeks off in the off-season and make sure you don't get too fat!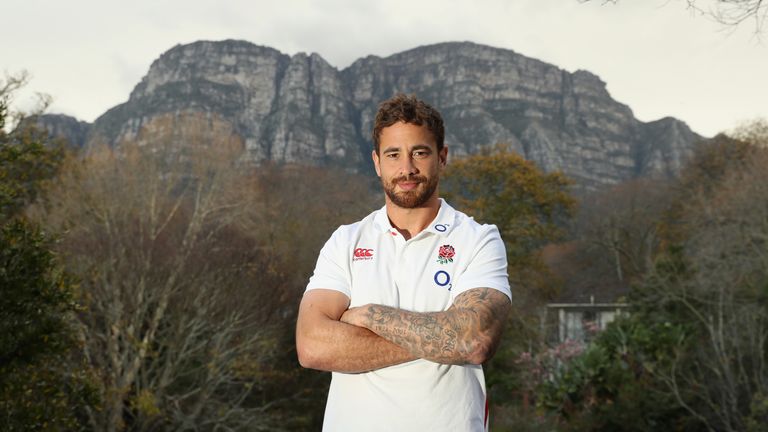 "It's not so much about realising it [the opportunity for the try], it's more an instinct. Luckily, there's probably one winger in the world that could have scored that, and it's probably Jonny [May].
"He's shown throughout this series that he's absolutely rapid so you know how much you can push the boundaries with him.
"And he's always asking for extra work in training for those types of kicks. When you've got a winger who's that hungry, it's all on him."
England are next in action in November when they face South Africa, New Zealand, Japan and Australia, live on Sky Sports, for their Autumn Tests.
After that, focus will start to turn towards 2019's World Cup, something Cipriani says he never gave up hope of being involved in.
"It's a big 12 months ahead of us. It was about staying in the moment today and looking at the bigger picture after the game, I'm just proud to be out here and wearing an England shirt," he said.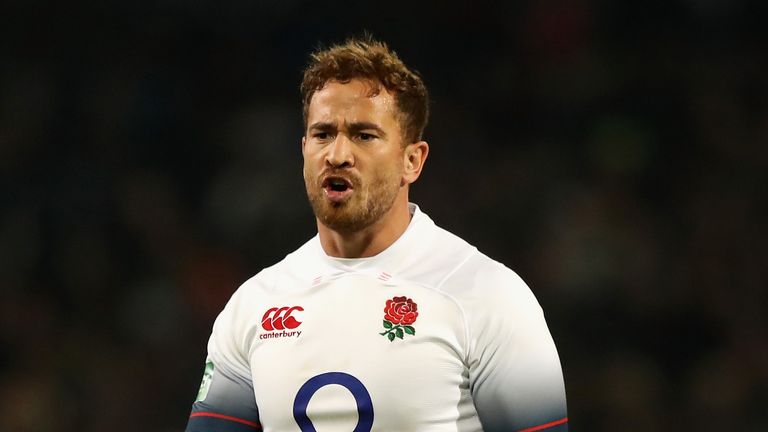 "I kind of always thought I might have a little crack at the World Cup, but who knows when? I feel very fortunate and privileged to wear it and I'm going to do everything in my power to make sure i can stay within the squad."