England new boys Dave Ward and Chris Pennell relishing NZ tour
England new boys Dave Ward and Chris Pennell have lifted the lid on their first week in training camp.
Last Updated: 27/05/14 1:05pm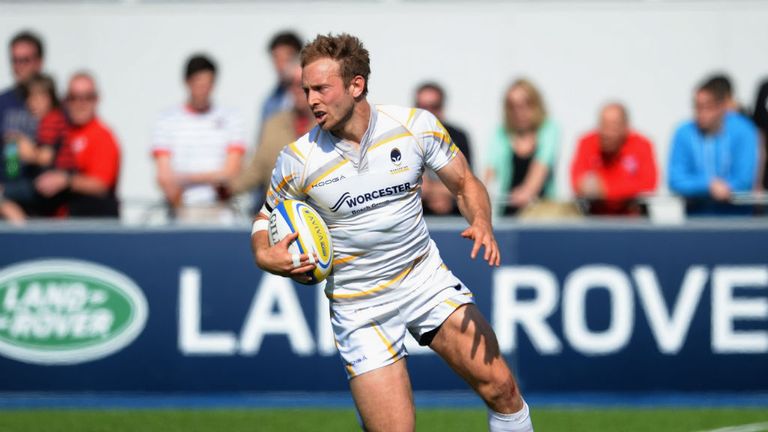 Harlequins hooker Ward, 29, and Worcester's 27-year-old full-back Pennell have been included in Stuart Lancaster's 30-man squad and are relishing the challenge of international rugby.
Pennell, who could well make his debut sooner rather than later with both Mike Brown and Ben Foden unavailable for the first Test said: "It's a huge step up. I think it's probably a huge step up regardless of which club you're at. I think so, anyway.
"I've loved every minute. It's a hugely challenging environment. I've been out of my comfort zone, that's for sure. In doing that, I feel I've improved already within just a week of training.
Exciting
"I'm just really excited for the next four weeks to see how far I can progress as a player. Hopefully, it's just the start for me.
"I've got no complaints about the way the end of the season has shaped out personally.
"It's an opportunity for me and that's how most players get their chance - through someone else not being available, be it through injury or fixture
clashes. So I'm hoping it's my time for that.
"I need to keep showing improvements in training and give a good account of
myself, and whether opportunity comes in the first Test or even at all I don't
know yet.
"But I'll certainly make sure I'm in a position where I'm ready to take my
chance. Now that I've been given the plane ticket, I need to make sure I do
something with it."
Ward added: "It's been a shift up in intensity and in everything - the precision and the accuracy and the way we look at the game and study it.
"There are previews and reviews and they aren't just about matches but the training sessions too. Everyone is on red alert all the time and everyone is fully focused on the job in hand."
England face the world champions in the first Test in Auckland on June 7 and you can see all the action live on Sky Sports