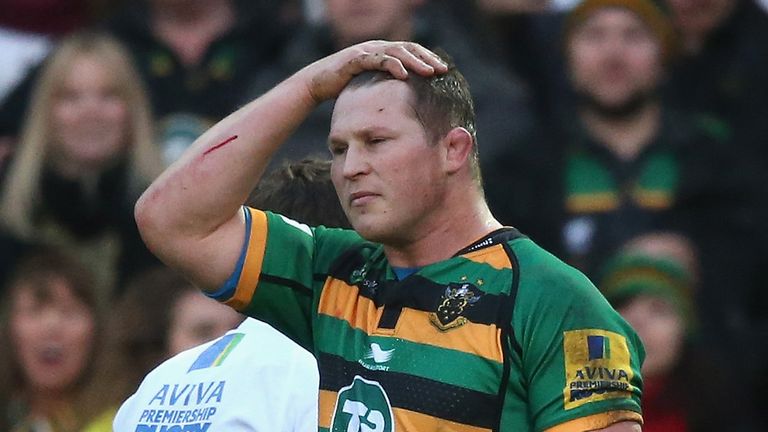 Rugby Football Union chief executive Ian Ritchie insists England have no concerns over player discipline while Prince Harry lauded the values of the game.
"Rugby is a game built on values, respect, discipline," said the Prince as he launched the Rugby World Cup trophy tour at Twickenham with 100 days to go to the tournament.
Yet hosts England, whose 2011 tournament was beset by off-field scandal, have faced further disciplinary issues in recent weeks with Leicester centre Manu Tuilagi and Northampton hooker Dylan Hartley ruled out of consideration by head coach Stuart Lancaster for off and on-field indiscretions.
"I don't think there's an underlying problem," said Ritchie, speaking at the venue where England host Fiji in the World Cup opener on September 18.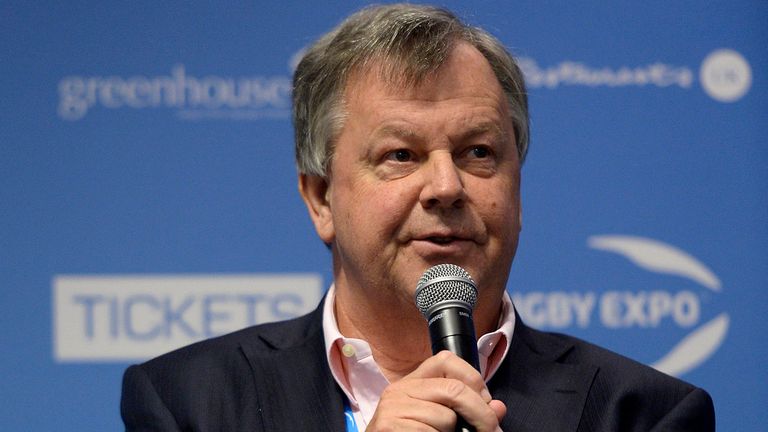 We've got a highly competitive squad and we're certainly going to give it our all.
RFU chief Ian Ritchie
"Anybody who has been involved with the England camps since Stuart has been the head coach is very clear what the culture is, how important the culture is.
"It's sad that the opportunity of a lifetime we've been talking about today, some of the players are going to miss it.
"I know all of the players in the squad recognise their responsibilities and recognise what an important year this has been. It is the ultimate in terms of our sport. I don't think anything that's occurred dilutes that, one jot."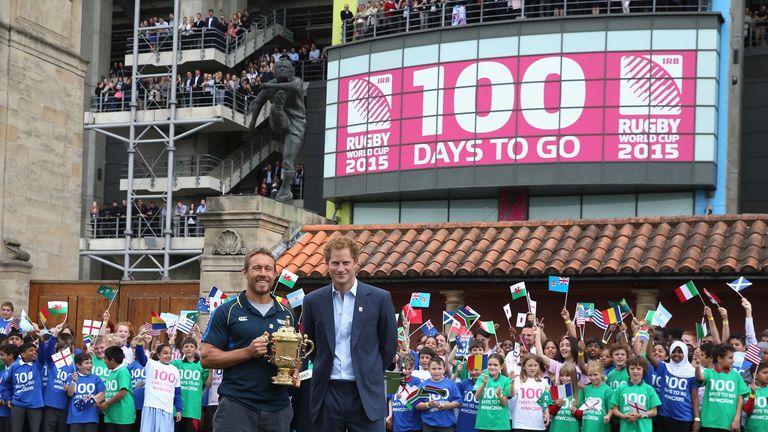 Tuilagi will not be considered by Lancaster until January 2016 after being fined for two counts of assaulting a police officer, assault by beating and causing criminal damage.
Hartley was banned for four weeks for headbutting Saracens hooker Jamie George, who has replaced him in the squad. Hartley has been hit with a total of 54 weeks of sanctions in a career punctuated by indisicipline.
Despite the absence of two of their leading players, Ritchie maintains England are capable of winning the tournament so memorably secured in Australia in 2003.
Ritchie added: "Of course, we want to win. As far as the England team are concerned, we're going to be very competitive.
"We will be giving it absolutely our best shot. What I think gives us an advantage is we are the hosts. We're in an extremely good place. We've got a highly competitive squad and we're certainly going to give it our all."
Ritchie hopes for similar support from the public as that enjoyed during the London 2012 Olympic and Paralympic Games.
"We want to galvanise the nation to support England in the same way the country has done with other sporting events in the last few years," he added.