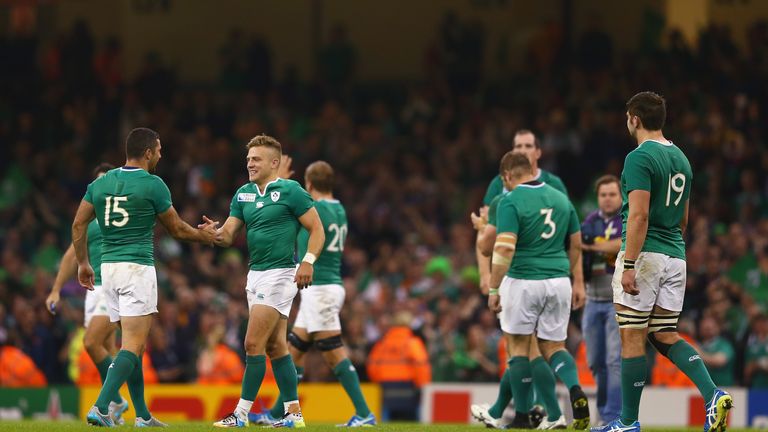 Ireland fly-half Ian Madigan has been compared to Paul Gascoigne following the 24-9 victory over France in Cardiff on Sunday.
Madigan played a key role in the win after replacing the injured Johnny Sexton in the first half at the Millennium Stadium and he shed tears at the final whistle as the magnitude of his performance hit home.
Former England football international Gascoigne famously cried at the 1990 World Cup in Italy after he was booked in the semi-final and that has earned Madigan a new nickname from his Ireland team-mates.
"Yeah the boys are calling him Gazza inside there!" said full-back Rob Kearney.
"I think it was a day where Ian Madigan really stood up for us. We needed him to come on and really take control of things and he did, it was brilliant."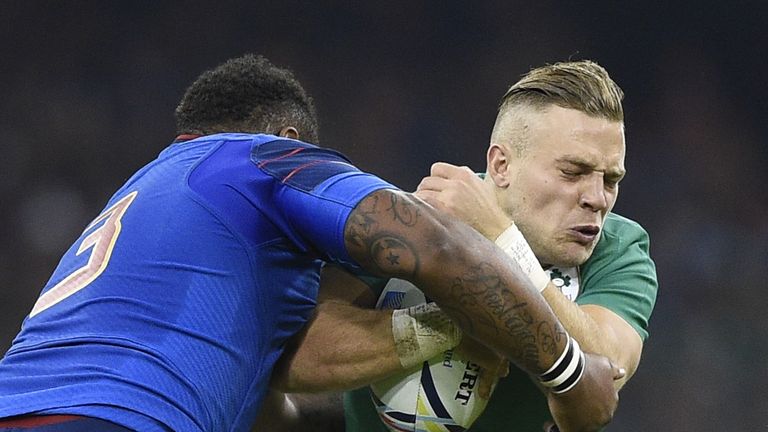 Ireland topped Pool D thanks to their win over France and booked a quarter-final showdown with Argentina back in Cardiff next Sunday, but Kearney has warned they cannot afford to get ahead of themselves.
They also headed their pool at the 2011 World Cup, only to lose 22-10 to Wales in the last eight.
"We were here four years ago and topped the group," said Kearney. "Everyone thought we were brilliant, we thought we were brilliant and we went out and got pumped by a really good Wales team.
"So we don't have much time to sit around and think about this great performance, we have to move on really quickly.
"Bar the Australians, the Argentinians have probably been the most impressive side. Their ability to score points has been very, very strong throughout the tournament.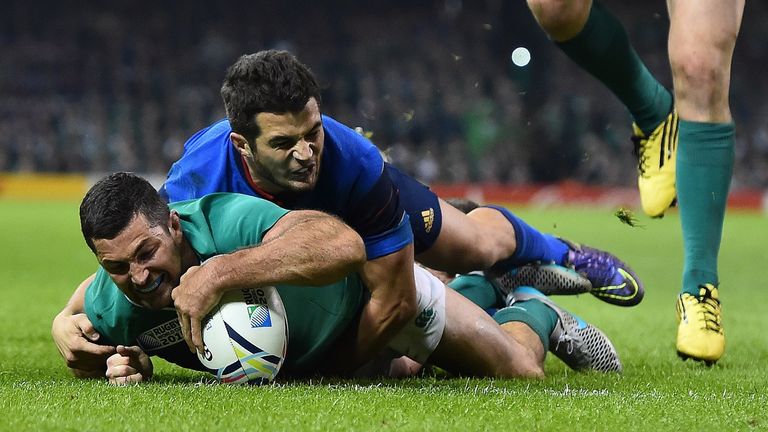 "We've got to make sure we're next-task focused as quickly as we can be. We're a very different team from four years ago.
"Our mental strength on how we approach games on a week-to-week basis has improved massively.
"And again this will be a big test for us in terms of how much of a week-to-week team we actually are."