Six Nations: Louis Picamoles dropped for mocking referee Allain Rolland
Louis Picamoles was dropped from the France squad because the No 8 disrespected referee Allain Rolland.
Last Updated: 25/02/14 12:23pm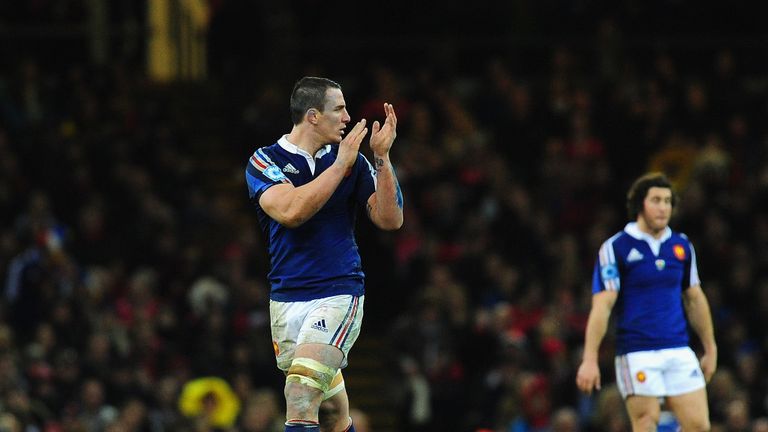 Picamoles - an automatic pick when he is in the squad - was axed for the Six Nations match with Scotland because he mockingly applauded Rolland after being shown a yellow card in their defeat to Wales last Friday.
Saint-Andre said: "After this defeat, we made some changes to compensate for injuries - but also in reaction to certain attitudes on the ground vis-a-vis the match officials that have no place in our sport.
"Respect is the foundation of our values. It is vital to send a signal to all players and remind them having the privilege of wearing the jersey imposes duties and obligations."
Controversially, whilst Saint-Andre dropped Picamoles, he recalled Morgan Parra who was sent off for head-butting an opponent in Clermont's Top 14 match against Montpellier on Saturday.
Parra may not be able to take his place in the squad - he faces a disciplinary hearing on a charge of 'brutality' and if found guilty he will be suspended for the Six Nations match with the Scots.
France have lost two key men to injury ahead of the Scotland game - centre Wesley Fofana broke a rib against Wales and looks likely to miss the rest of the tournament, and flanker Yannick Nyanga is also out with a groin injury.